1 2 3 4 5 6 7 8 9 10 11 12 13 14 15 16 17 18 19 20 21 22 23 24 25 26
506 titles found
DVD List
Picture Perfect
Picture Perfect
Year: 1997 Runtime: 0:0
Location: DVD Spinner

The Pilot's Wife
The Pilot's Wife
Year: 2002 Runtime: 0:0
Kathryn is distraught at the news of her husband's death delivered by a stranger from the airline for whom he was a pilot. She starts however to uncover information which leads to her arrival in London for further investigation...and further devastation.
Location: DVD Spinner

Pirates of the Caribbean
Pirates of the Caribbean
Year: 2003 Runtime: 0:0
Blacksmith Will Turner teams up with eccentric pirate "Captain" Jack Sparrow to save his love, the governor's daughter, from Jack's former pirate allies, who are now undead.
Location: Carousel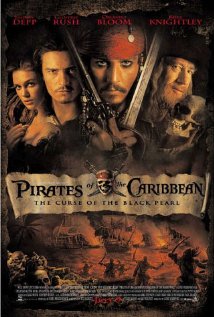 Pirates of the Caribbean - Dead Man's Chest
Pirates of the Caribbean - Dead Man's Chest
Year: 2006 Runtime: 2:31
Jack Sparrow races to recover the heart of Davy Jones to avoid enslaving his soul to Jones' service, as other friends and foes seek the heart for their own agenda as well.
Location: DVD Spinner

Planes, Traines & Automobiles
Planes, Traines & Automobiles
Year: 1987 Runtime: 1:32
All that Neal Page wants to do is to get home for Thanksgiving. His flight has been cancelled due to bad weather, so he decides on other means of transport. As well as bad luck, Neal is blessed with the presence of Del Griffith, Shower Curtain Ring Salesman and all-around blabbermouth, who is never short of advice, conversation, bad jokes, or company. And when he decides that he is going the same direction as Neal.
Location: DVD Spinner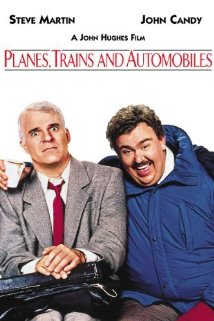 Pleasantville
Pleasantville
Year: 1998 Runtime: 2:4
Two teenagers find themselves in a 1950's sitcom where their influence begins to profoundly change that complacent world.
Location: DVD Spinner

Possession
Possession
Year: 2002 Runtime: 1:42
A pair of literary sleuths unearth the amorous secret of two Victorian poets only to find themselves falling under a passionate spell.
Location: DVD Spinner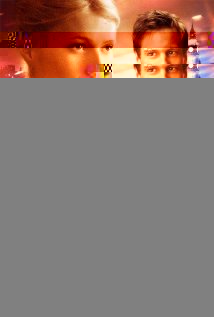 Practical Magic
Practical Magic
Year: 1998 Runtime: 1:44
Sally and Gillian Owens have always known they were different. Raised by their aunts after their parents' death, the sisters grew up in a household that was anything but typical--their aunts fed them chocolate cake for breakfast and taught them the uses of practical magic. But the invocation of the Owens' sorcery also carries a price--some call it a curse: the men they fall in love with are doomed to an untimely death. Now adult women with very different personalities, the quiet Sally and the fiery Gillian must use all of their powers to fight the family curse and a swarm of supernatural forces that threatens the lives of all the Owens women.
Location: DVD Spinner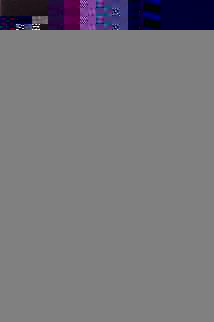 Priceless
Priceless
Year: 2006 Runtime: 1:46
Through a set of wacky circumstances, a young gold digger mistakenly woos a mild-mannered bartender thinking he's a wealthy suitor.
Location: DVD Spinner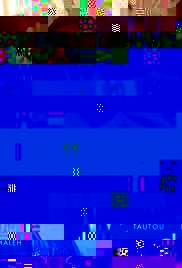 Primal Fear
Primal Fear
Year: 1996 Runtime: 2:9
Courtroom thriller about a slick, hotshot lawyer who takes the seemingly unwinnable case of a young altar boy accused of murdering an eminent catholic priest.
Location: Carousel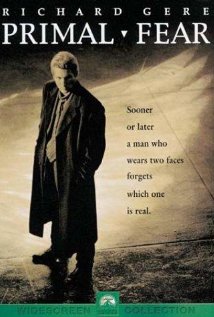 The Prince and Me
The Prince and Me
Year: 2004 Runtime: 1:51
At college Paige meets Eddie, a fellow student from Denmark, whom she first dislikes but later accepts, likes, and loves; he proves to be Crown Prince Edvard. Paige follows him to Copenhagen, and he follows her back to school with a plan.
Location: DVD Spinner

PS: I Love You
PS: I Love You
Year: 2007 Runtime: 2:6
Holly Kennedy is beautiful, smart and married to the love of her life - a passionate, funny, and impetuous Irishman named Gerry. So when Gerry's life is taken by an illness, it takes the life out of Holly. The only one who can help her is the person who is no longer there. Nobody knows Holly better than Gerry. So it's a good thing he planned ahead. Before he died, Gerry wrote Holly a series of letters that will guide her, not only through her grief, but in rediscovering herself. The first message arrives on Holly's 30th birthday in the form of a cake, and to her utter shock, a tape recording from Gerry, who proceeds to tell her to get out and "celebrate herself". In the weeks and months that follow, more letters from Gerry are delivered in surprising ways, each sending her on a new adventure and each signing off in the same way; P.S. I Love You. Holly's mother and best friends begin to worry that Gerry's letters are keeping Holly tied to the past, but in fact, each letter is pushing her further into a new future. With Gerry's words as her guide, Holly embarks on a journey of rediscovery in a story about marriage, friendship and how a love so strong can turn the finality of death into a new beginning for life.
Location: Carousel

The Pursuit of Happyness
The Pursuit of Happyness
Year: 2006 Runtime: 1:57
In 1981, Chris Gardner was a struggling salesman in little needed medical bone density scanners while his wife toiled in double shifts to support the family including their young son, Christopher. In the face of this difficult life, Chris has the desperate inspiration to try for a stockbroker internship where one in twenty has a chance of a lucrative full time career. Even when his wife leaves him because of this choice, Chris clings to this dream with his son even when the odds become more daunting by the day. Together, father and son struggle through homelessness, jail time, tax seizure and the overall punishing despair in a quest that would make Gardner a respected millionaire.
Location: DVD Spinner


Rachel Getting Married
Rachel Getting Married
Year: 2008 Runtime: 1:53
A young woman who has been in and out from rehab for the past 10 years returns home for the weekend for her sister's wedding
Location: Carousel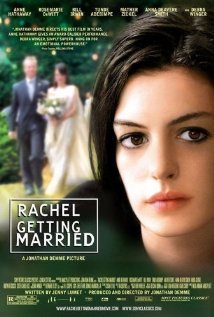 Radio
Radio
Year: 2003 Runtime: 1:49
The story of a high school coach and the developmentally challenged man whom he took under his wing.
Location: DVD Spinner

Rain Man
Rain Man
Year: 1988 Runtime: 0:0
Charles Sanford "Charlie" Babbit is a self-centered Los Angeles-based automobile dealer/hustler/bookie who is at war with his own life. Charlie, as a young teenager, used his father's 1948 Buick convertible without permission and as a result, he went to jail for two days on account that his father reported it stolen. It is then that Charlie learns that his estranged father died and left him from his last will and testament a huge bed of roses and the car while the remainder will of $3 Million goes into a trust fund to be distributed to someone. Charlie seemed pretty angry by this and decides to look into this matter. It seems as if that "someone" is Raymond, Charlie's unknown brother, an autistic savant who lives in a world of his own, resides at the Walbrook Institute. Charlie then kidnaps Raymond and decides to take him on a lust for life trip to the west coast as a threat to get the $3 Million inheritance.
Location: DVD Spinner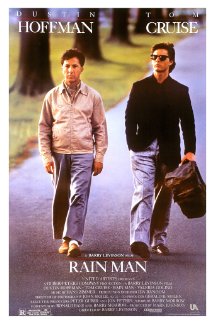 The Red Violin
The Red Violin
Year: 1998 Runtime: 2:12
A red and perfect violin inspires passion, making its way through three owners over several centuries and countries, eventually ending up at an auction where it may find a new owner.
Location: DVD Spinner


Requiem for a Dream
Requiem for a Dream
Year: 2000 Runtime: 1:42
Drugs. They consume mind, body and soul. Once you're hooked, you're hooked. Four lives. Four addicts. Four failures. Doing their best to succeed in the world, but failing miserably, four people get hooked on various drugs. Despite their aspirations of greatness, they succumb to their addictions. Watching the addicts spiral out of control, we bear witness to the dirtiest, ugliest portions of the underworld addicts reside in. It is shocking and eye-opening but demands to be seen by both addicts and non-addicts alike.
Location: DVD Spinner


Return To Me
Return To Me
Year: 2000 Runtime: 1:56
Location: DVD Spinner
Revemge pf tje Bridesmaids
Revemge pf tje Bridesmaids
Year: 2010 Runtime: 1:35
Two women plot revenge against the woman marrying their friend's ex-boyfriend.
Location: DVD Spinner