1 2 3 4 5 6 7 8 9 10 11 12 13 14 15 16 17 18 19 20 21 22 23
459 titles found
DVD List
The Rock
The Rock
Year: 0 Runtime: 2:16
Location: DVD Spinner
The Rocker
The Rocker
Year: 2008 Runtime: 0:0
The Rocker tells the story of a failed drummer who is given a second chance at fame. Robert "Fish" Fishman is the extremely dedicated and astoundingly passionate drummer for the eighties hair band Vesuvius, who is living the rock n' roll dream until he is unceremoniously kicked out of the band. Twenty years after his rock star fantasies are destroyed, just when Fish has finally given up all hope, he hears that his nephew's high school rock band A.D.D. is looking for a new drummer. They reluctantly make him the newest member of the band, giving him a chance to reclaim the rock God throne he's always thought he deserved, and taking the young band along for the ride of their lives.
Location: Carousel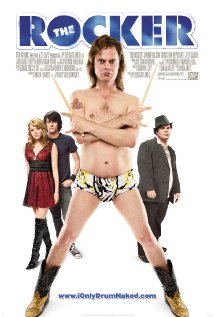 RPM
RPM
Year: 1998 Runtime: 1:31
A professional car thief pulls off the heist of a lifetime when a steals a prototype supercar.
Location: DVD Spinner
Eddie's DVD

Runaway Jury
Runaway Jury
Year: 2003 Runtime: 2:7
Wendell Rohr is a torts lawyer taking on the gun lobby. Rankin Fitch is the jury consultant for the Defendants and between them the battle is for the hearts and minds of the jury. But there is someone on the inside. Nicholas Easter is a juror with a girlfriend, Marlee, on the outside. they have a past ..... and their own agenda.
Location: DVD Spinner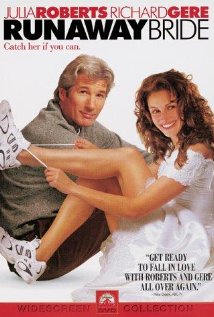 The Russians are Coming The Russians Are Coming
The Russians are Coming The Russians Are Coming
Year: 1966 Runtime: 2:6
When a Soviet submarine captain comes up for a look at America (off the coast of a small island in Maine) he runs aground. He sends his two English speaking crewmen to procure a boat with enough power to pull them off. The 2 English speakers and 6 Russian sailors don't exactly blend in and the town is convinced that they are being invaded.
Location: DVD Spinner


RV
RV
Year: 2006 Runtime: 1:39
Bob Munro and his dysfunctional family rent an RV for a road trip to the Colorado Rockies, where they ultimately have to contend with a bizarre community of campers.
Location: DVD Spinner
Eddie's DVD

Sally
Sally
Year: 2000 Runtime: 1:19
An imaginary dream woman is the object of desire for a drifter and an escaped mental patient.
Location: DVD Spinner

Sam & Janet
Sam & Janet
Year: 2002 Runtime: 1:30
Finally deciding to give marriage one more shot, Sam finds out his potential wife has kept a dark secret that could kill him.
Location: DVD Spinner


Say It Isn't So!
Say It Isn't So!
Year: 2001 Runtime: 1:35
Young orphan Gilly (Klein) finds out his lover Jo (Graham) may actually be his biological sister. After they break up he discovers he's not related and travels across the country to stop her impending wedding. Unfortunately the entire nation has heard the same story and thinks he's just after incestuous thrills.
Location: DVD Spinner
Eddie's DVD

Scary Movie 3
Scary Movie 3
Year: 2003 Runtime: 1:24
Roving reporter Cindy Campbell sets out to find a hard news story in the middle of television sweeps. She soon uncovers an outrageous onslaught of globe-threatening developments including alien invaders, killer videotapes, freaky crop circles, prophecies of The One, eerie-eyed children, ambitious white rappers and even a run-in with Michael Jackson. Faced with conspiracies of massive proportions, and a crew of very strange people following her around, Cindy must fight to stop evil from taking over the world yet again.
Location: DVD Spinner

School of Rock
School of Rock
Year: 2003 Runtime: 1:48
When struggling musician Dewey Finn finds himself out of work, he takes over his roommate's job as an elementary school substitute teacher and turns class into a rock band.
Location: DVD Spinner

Scrooged
Scrooged
Year: 1988 Runtime: 1:41
A cynically selfish TV executive gets haunted by three spirits bearing lessons on Christmas Eve.
Location: DVD Spinner


Se7en
Se7en
Year: 1995 Runtime: 2:7
Two detectives, a rookie and a veteran, hunt a serial killer who uses the seven deadly sins as his motives.
Location: DVD Spinner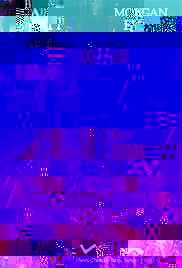 The Search for John Gissing
The Search for John Gissing
Year: 2001 Runtime: 1:46
The Search for John Gissing is a fast paced film which would probably have been more suited to an audience in the 1970s than the modern day. The first 20 minutes or so were for this watcher, quite mortifying with Mike Binder doing what to all intent purposes seemed to be a representation of Woody Allen. That is fine if you like Woody Allen, but I don't...

However, after the opening sequence, the film picked up considerably with the best comedic scenes being reserved (seperately) for Alan Rickman and Janeane Garofalo. In fact, it was a shame they had so few scenes together as it would probably have made the film a lot funnier. Alan Rickman seems to be enjoying the migration from much-loved villain and period actor to contemporary comedian and he successfully adds a lot of warmth and humour to this film. Janeane Garofalo was under-utlised in this film, seeming to only play an exasperated straightman to the angst of Mike Binder's character. The rest of the supporting cast were great - although I would love to meet a London taxi driver which will take someone all over London for 35 pounds...

All in all, this is a warm and funny movie which will probably not get the recognition it deserves. However, this is a must see for Alan Rickman fans as he really is very good in this comedic role!
Location: DVD Spinner


Secondhand Lions
Secondhand Lions
Year: 2003 Runtime: 1:49
Secondhand Lions follows the comedic adventures of an introverted boy (Osment) left on the doorstep of a pair of reluctant, eccentric great-uncles (Caine and Duvall), whose exotic remembrances stir the boy's spirit and re-ignite the men's lives.
Location: DVD Spinner


Sense & Sensibility
Sense & Sensibility
Year: 1995 Runtime: 2:16
When Mr. Dashwood dies, he must leave the bulk of his estate to the son by his first marriage, which leaves his second wife and three daughters (Elinor, Marianne, and Margaret) in straitened circumstances. They are taken in by a kindly cousin, but their lack of fortune affects the marriageability of both practical Elinor and romantic Marianne. When Elinor forms an attachment for the wealthy Edward Ferrars, his family disapproves and separates them. And though Mrs. Jennings tries to match the worthy (and rich) Colonel Brandon to her, Marianne finds the dashing and fiery Willoughby more to her taste. Both relationships are sorely tried. But this is a romance, and through the hardships and heartbreak, true love and a happy ending will find their way for both the sister who is all sense and the one who is all sensibility.
Location: DVD Spinner


Serendipity
Serendipity
Year: 0 Runtime: 1:31
Location: DVD Spinner
Seven Pounds
Seven Pounds
Year: 2008 Runtime: 2:3
An IRS agent with a fateful secret embarks on an extraordinary journey of redemption by forever changing the lives of seven strangers.
Location: Carousel


17 Again
17 Again
Year: 2009 Runtime: 0:0
About a guy whose life didn't quite turn out how he wanted it to and wishes he could go back to high school and change it. He wakes up one day and is seventeen again and gets the chance to rewrite his life.
Location: Carousel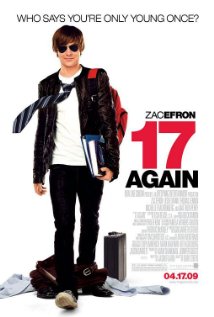 Seventh Sign, The
Seventh Sign, The
Year: 0 Runtime: 1:37
Location: DVD Spinner