1 2 3 4 5 6 7 8 9 10 11 12 13 14 15 16 17 18 19 20 21 22 23
DVD List
Somewhere in Time
Somewhere in Time
Year: 1980 Runtime: 1:44
Young writer Richard Collier is met on the opening night of his first play by an old lady who begs him to Come back to me. Mystified, he tries to find out about her, and learns that she is a famous stage actress from the early 1900s, Elise McKenna. Becoming more and more obsessed with her, he manages, by self hypnosis, to travel back in time where he meets her. They fall in love, a matching that is not appreciated by her manager. Can their love outlast the immense problems caused by their time difference? And can Richard remain in a time that is not his?
Location: DVD Spinner

Spaceballs
Spaceballs
Year: 1987 Runtime: 1:36
Planet Spaceball's President Skroob sends Lord Dark Helmet to steal Planet Druidia's abundant supply of air to replenish their own, and only Lone Starr can stop them.
Location: Binder 686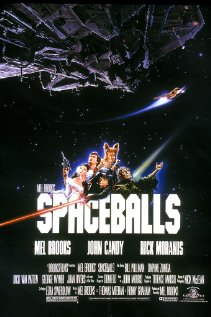 Spanglish
Spanglish
Year: 2004 Runtime: 2:11
Flor (Paz Vega) emigrates to Los Angeles from Mexico in hopes of finding a better life for her and her daughter, Cristina (Victoria Luna). Hired by the John and Deborah Clasky (Adam Sandler and Tea Leoni) as their housekeeper, Flor contends with the language barrier, Cristina's budding femininity, and the eccentric Clasky's way of life.
Location: DVD Spinner


Spiderman
Spiderman
Year: 2002 Runtime: 2:1
When bitten by a genetically modified spider, a nerdy, shy, and awkward high school student gains spider-like abilities that he eventually must use to fight evil as a superhero after tragedy befalls his family.
Location: Binder 687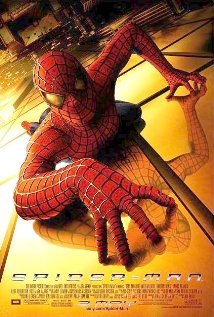 Spiderman II
Spiderman II
Year: 2004 Runtime: 2:7
Peter Parker is beset with troubles in his failing personal life as he battles a brilliant scientist named Doctor Otto Octavius, who becomes Doctor Octopus (aka Doc Ock), after an accident causes him to bond psychically with mechanical tentacles that do his bidding.
Location: Binder 688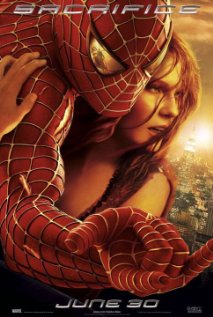 The Spirit of Christmas
The Spirit of Christmas
Year: 2015 Runtime: 1:31
Emotionally frigid attorney Kate Jordan reluctantly accepts an end-of-the-year assignment to get a reputedly haunted inn appraised and sold by year's end. By and by she meets Daniel, the resident ghost who, for the past ninety-five years, inexplicably returns to life each December during the twelve days of Christmas. Kate has only one logical recourse for their mutual benefit: break the curse that binds him - but falling for a man almost a century her senior isn't among her plans.
Location: DVD Spinner

Spitfire Grill
Spitfire Grill
Year: 1996 Runtime: 1:56
A female ex-con tries to live a normal life in a small country town.
Location: DVD Spinner


Star Trek - First Contact
Star Trek - First Contact
Year: 196 Runtime: 1:51
The time is the 24th century and the ship is the newly commissioned Enterprise-E. It's captain, Jean-Luc Picard, has been ordered not to interfere in a combat between a Borg Cube and ships from the Federation. However, seeing the Federation is about to lose, Picard ignore his orders and take command of the defending fleet. With his knowledge of the weak spot of the Cube, they destroy it. However, a small part of it escapes and plot a course directly to Earth. The Enterprise chases it and enters a time distortion created by the Borg. They end up in the mid 21st century, their only chance of stopping the Borg from assimilating Earth being to help Zefram Cochrane make his famous first faster than light travel to the stars...
Location: Binder 577

Star Trek IV: The Voyage Home
Star Trek IV: The Voyage Home
Year: 1986 Runtime: 1:59
To save Earth from an alien probe, Admiral Kirk and his fugitive crew go back in time to 20th century Earth to retrieve the only beings who can communicate with it, humpback whales.
Location: DVD Spinner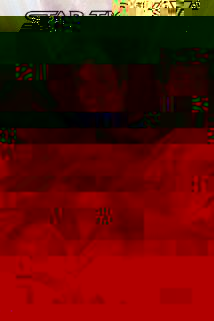 Star Wars: Episode IV - A New Hope
Star Wars: Episode IV - A New Hope
Year: 1977 Runtime: 2:1
Luke Skywalker joins forces with a Jedi Knight, a cocky pilot, a wookiee and two droids to save the universe from the Empire's world-destroying battle-station, while also attempting to rescue Princess Leia from the evil Darth Vader.
Location: DVD Spinner

Star Wars: Episode V - The Empire Strikes Back
Star Wars: Episode V - The Empire Strikes Back
Year: 1980 Runtime: 2:4
After the rebels have been brutally overpowered by the Empire on their newly established base, Luke Skywalker takes advanced Jedi training with Master Yoda, while his friends are pursued by Darth Vader as part of his plan to capture Luke.
Location: DVD Spinner

Star Wars: Episode VI - The Return of hte Jedi
Star Wars: Episode VI - The Return of hte Jedi
Year: 1983 Runtime: 2:14
After rescuing Han Solo from the palace of Jabba the Hutt, the rebels attempt to destroy the second Death Star, while Luke struggles to make Vader shake off of the dark side of the Force.
Location: DVD Spinner

Star Wars: The Last Jedi
Star Wars: The Last Jedi
Year: 2017 Runtime: 2:32
Rey develops her newly discovered abilities with the guidance of Luke Skywalker, who is unsettled by the strength of her powers. Meanwhile, the Resistance prepares for battle with the First Order.
Location: DVD Spinner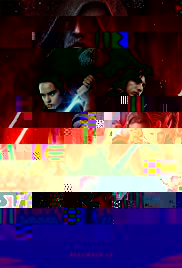 Step Brothers
Step Brothers
Year: 2008 Runtime: 1:38
Two aimless middle-aged losers still living at home are forced against their will to become roommates when their parents marry.
Location: DVD Spinner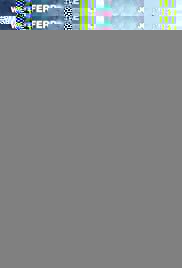 The Stepford Wives
The Stepford Wives
Year: 2004 Runtime: 1:33
What does it take to become a Stepford wife, a woman perfect beyond belief? Ask the Stepford husbands, who've created this high-tech terrifying little town, in a very modern comedy-thriller.
Location: DVD Spinner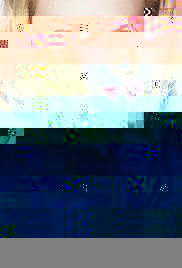 Stepmom
Stepmom
Year: 1998 Runtime: 2:4
A terminally-ill mother has to settle on the new woman in her ex-husband's life, who will be their new stepmother. Susan Sarandon really plays a collossal b--ch in this movie. But it was a very good film.
Location: Binder 877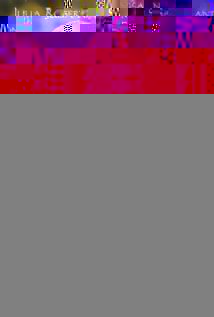 Stranger than Fiction
Stranger than Fiction
Year: 2006 Runtime: 1:53
Everybody knows that your life is a story. But what if a story was your life? Harold Crick is your average IRS agent: monotonous, boring, and repetitive. But one day this all changes when Harold begins to hear an author inside his head narrating his life. The narrator it is extraordinarily accurate, and Harold recognizes the voice as an esteemed author he saw on TV. But when the narration reveals that he is going to die, Harold must find the author of the story, and ultimately his life, to convince her to change the ending of the story before it is too late.
Location: DVD Spinner


Stripes
Stripes
Year: 1981 Runtime: 1:46
Two friends who are dissatisfied with their jobs decide to join the army for a bit of fun. A classic. My favorite part is Bill Murray's "Dog Faced Soldier" speech.
Location: DVD Spinner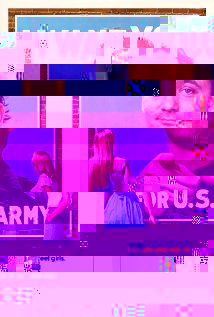 Stroker Ace
Stroker Ace
Year: 1983 Runtime: 0:0
The title character, a popular NASCAR driver, clashes with the fried-chicken mogul that sponsors his racing team.
Location: DVD Spinner
Eddie's DVD

Sturgis: The Story of Sturgis
Sturgis: The Story of Sturgis
Year: 0 Runtime: 0:0
Location: Binder 690