1 2 3 4 5 6 7 8 9 10 11 12 13 14 15 16 17 18 19 20 21 22 23 24 25 26
506 titles found
DVD List
Apollo 13
Apollo 13
Year: 1995 Runtime: 2:20
NASA must devise a strategy to return Apollo 13 to Earth safely after the spacecraft undergoes massive internal damage putting the lives of the three astronauts on board in jeopardy.
Location: DVD Spinner

Apollo 18
Apollo 18
Year: 2011 Runtime: 1:26
Decades-old found footage from NASA's abandoned Apollo 18 mission, where two American astronauts were sent on a secret expedition, reveals the reason the U.S. has never returned to the moon.
Location: DVD Spinner

Astronaut
Astronaut
Year: 2019 Runtime: 1:37
A lonely widower battles his family, ill health and time to win a competition for a golden ticket to space.
Location: DVD Spinner

Auto Focus
Auto Focus
Year: 2002 Runtime: 0:0
This is based on the Book The Murder of Bob Crane and illustrates the life of the Hogan's Heroes Star's crazy spiral into sex addiction - and video taping it, which eventually results in his murder. The DVD features an excellent documentary about the investigation. The movie itself took one weird tangent that was kind of out there, but it further illustrated how disturbed Crane was. It was pretty accurate and true to the book.
Location: DVD Spinner


Autumn in New York
Autumn in New York
Year: 2000 Runtime: 1:44
A May-December romance. He's 48, on the cover of New York magazine, an upscale restaurateur, and a womanizer who rejects ideas of love. She's 22, living with her grandmother, artistic, facing a tumor that's life-threatening, which she tells him about the morning after their first night, when he tells her not to expect permanence from him. Will finds Charlotte unprecedented and unpredictable, and experiences feelings of love, but she packs him off when he's casually unfaithful. He's stung, and he's also flummoxed by the appearance of a young woman from his past. Can he convince Charlotte to take him back, and can he help her through her illness and change his irresponsible ways?
Location: DVD Spinner


Avatar
Avatar
Year: 2009 Runtime: 2:42
A paraplegic Marine dispatched to the moon Pandora on a unique mission becomes torn between following his orders and protecting the world he feels is his home.
Location: DVD Spinner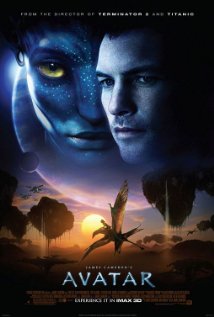 Baby Mama
Baby Mama
Year: 2008 Runtime: 1:39
Successful and single businesswoman Kate Holbrook has long put her career ahead of a personal life. Now 37, she's finally determined to have a kid on her own. But her plan is thrown a curve ball after she discovers she has only a million-to-one chance of getting pregnant, due to her "T-shaped uterus." Undaunted, the driven Kate allows South Philly working girl Angie Ostrowiski to become her unlikely surrogate. Simple enough ... After learning from the steely head of their surrogacy center that Angie is pregnant, Kate goes into precision nesting mode: reading childcare books, baby-proofing the apartment and researching top pre-schools. But the executive's well-organized strategy is turned upside down when her Baby Mama shows up at her doorstep with no place to live. An unstoppable force meets an immovable object as structured Kate tries to turn vibrant Angie into the perfect expectant mom. However, Angie's husband shows up while Kate is not there and thrreatens with the truth: the baby is from his sperm, not from one of Kate's eggs. Soon Angie's husband reveals the truth. The two women go to court over the case. Meanwhile, Kate has been seeing a man and sleeping with him, but she has no problem--she has a T-shaped uterus, right? The results of the paternity test reveal in court that the baby is Angie's, not Kate's. Angie and Kate refuse to speak to each other, until Angie's baby arrives. On that day, Kate dicovers that she, too, is pregnant. Angie and Kate have two happy lives after that, and Kate's child is always nine months younger than Angie's.
Location: Carousel


Baby: The Secret of the Lost Legend
Baby: The Secret of the Lost Legend
Year: 1985 Runtime: 1:35
A paleontologist and her husband discover a mother and baby brontosaurus in Africa, and try to protect them from a group of hunters intent on capturing the dinosaurs. (In a double feature DVD case with Camp Nowhere)
Location: DVD Spinner

The Back-up Plan
The Back-up Plan
Year: 0 Runtime: 1:46
Zoe's a woman who has a hard time letting anyone into her life. She has a habit of pushing people away when they get close. She also wants to have a baby but because she has no man in her life decides to be artificially inseminated. Shortly after having the procedure she meets a guy named Stan whom she connects with. But she's still afraid to let him in and when she tells him about her pregnancy thinking he would bail but he sticks with her.
Location: Carousel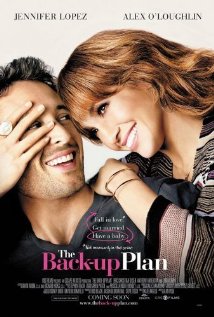 Bait Shop
Bait Shop
Year: 2008 Runtime: 1:25
The owner of a small town bait shop signs up for a fishing tournament in hopes of using the prize money to save his shop from foreclosure.
Location: Carousel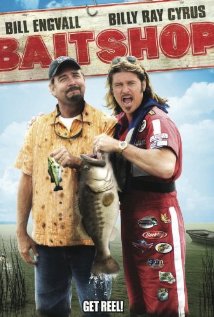 Baker's Hawk (10 Movie Family Pack)
Baker's Hawk (10 Movie Family Pack)
Year: 1976 Runtime: 1:38
When a young boy nurses an injured hawk back to health, he gains newfound courage and confidence on his own.
Location: DVD Spinner

The Banger Sisters
The Banger Sisters
Year: 2002 Runtime: 1:38
When fiftysomething Suzette loses her job as a bartender she decides to make a road trip to visit her old friend Vinnie who she hasn't seen since their days as groupies back in the day. On the way she meets Harry, a nervous writer who says he is going home to confront his father, then shows her his gun. Once they reach their destination Suzette finds that Vinnie is now Lavinia, a conservative housewife who is reluctant to reexperience the flower power of her youth, and Harry finds confrontation with himself rather than with his father.
Location: DVD Spinner


Be Cool
Be Cool
Year: 2005 Runtime: 1:58
Disenchanted with the movie industry, Chili Palmer tries the music industry, meeting and romancing a widow of a music executive on the way.
Location: DVD Spinner

Beauty and the Beast
Beauty and the Beast
Year: 2017 Runtime: 2:9
An adaptation of the fairy tale about a monstrous-looking prince and a young woman who fall in love.
Location: DVD Spinner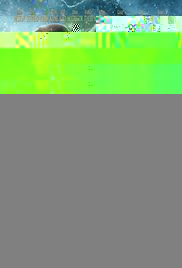 Because I Said So
Because I Said So
Year: 2007 Runtime: 1:42
Keaton stars as Daphne Wilder, a mother whose love knows no bounds or boundaries. She is the proud mom of three daughters: stable psychologist Maggie (Lauren Graham), sexy and irreverent Mae (Piper Perabo) and insecure, adorable Milly (Mandy Moore) - who, when it comes to men, is like psychotic flypaper. In order to prevent her youngest from making the same mistakes she did, Daphne decides to set Milly up with the perfect man. Little does Milly know, however, that her mom placed an ad in the online personals to find him. Comic mayhem unfolds as Daphne continues to do the wrong thing for the right reasons...all in the name of love. In a hilarious battle of strong wills, the mother-daughter dynamic is tested in all its fierce, wacky complexity. The girls help Daphne finally discover the truths and impossibilities of motherly love, all while trying to answer the questions: where does it begin and where should it end?
Location: DVD Spinner


Bella
Bella
Year: 2006 Runtime: 1:31
Sooner or later every one of us will face an irreversible moment that will change our lives forever. If it hasn't happened to you yet...it will. BELLA is a true love story about how one day in New York City changed three people forever.
Location: DVD Spinner

Bend it Like Beckham
Bend it Like Beckham
Year: 2002 Runtime: 1:52
The daughter of orthodox Sikh rebels against her parents' traditionalism by running off to Germany with a football team (soccer in America).
Location: DVD Spinner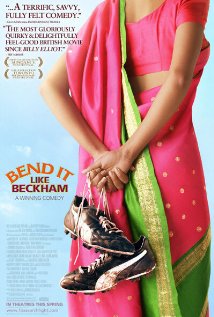 Benny & Joon
Benny & Joon
Year: 1993 Runtime: 1:38
A mentally ill young woman finds her love in an eccentric man who models himself after Buster Keaton.
Location: Carousel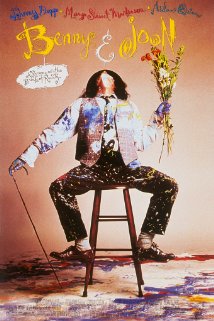 The Best of Chris Farley
The Best of Chris Farley
Year: 2000 Runtime: 0:50
A compilation of the best Saturday Night Live sketches as a tribute to the late Chris Farley, one of SNL's greatest Stars.
Location: DVD Spinner

The Best of Me
The Best of Me
Year: 2014 Runtime: 1:58
Amanda and Dawson are soul mates who met as teens and were from different backgrounds. But circumstances would force them to part ways. 20 years later they are brought back together by the passing of a mutual friend. So they go back home to fulfill his final wishes and they run into each other. While Amanda is married, albeit unhappily, she still has feelings for Dawson but can't forgive him for pushing her away.
Location: Carousel