1 2 3 4 5 6 7 8 9 10 11 12 13 14 15 16 17 18 19 20 21 22 23 24
466 titles found
DVD List
Star Wars: Episode V - The Empire Strikes Back
Star Wars: Episode V - The Empire Strikes Back
Year: 1980 Runtime: 2:4
After the rebels have been brutally overpowered by the Empire on their newly established base, Luke Skywalker takes advanced Jedi training with Master Yoda, while his friends are pursued by Darth Vader as part of his plan to capture Luke.
Location: DVD Spinner

Star Wars: Episode VI - The Return of hte Jedi
Star Wars: Episode VI - The Return of hte Jedi
Year: 1983 Runtime: 2:14
After rescuing Han Solo from the palace of Jabba the Hutt, the rebels attempt to destroy the second Death Star, while Luke struggles to make Vader shake off of the dark side of the Force.
Location: DVD Spinner

Star Wars: The Last Jedi
Star Wars: The Last Jedi
Year: 2017 Runtime: 2:32
Rey develops her newly discovered abilities with the guidance of Luke Skywalker, who is unsettled by the strength of her powers. Meanwhile, the Resistance prepares for battle with the First Order.
Location: DVD Spinner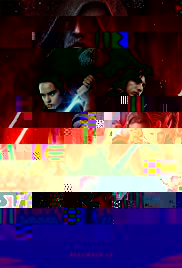 Step Brothers
Step Brothers
Year: 2008 Runtime: 1:38
Two aimless middle-aged losers still living at home are forced against their will to become roommates when their parents marry.
Location: DVD Spinner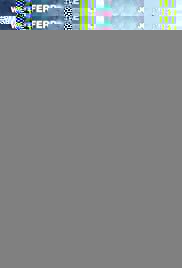 The Stepford Wives
The Stepford Wives
Year: 2004 Runtime: 1:33
What does it take to become a Stepford wife, a woman perfect beyond belief? Ask the Stepford husbands, who've created this high-tech terrifying little town, in a very modern comedy-thriller.
Location: DVD Spinner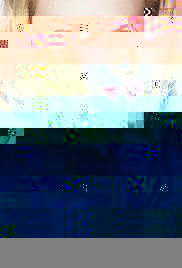 Stepmom
Stepmom
Year: 1998 Runtime: 2:4
A terminally-ill mother has to settle on the new woman in her ex-husband's life, who will be their new stepmother. Susan Sarandon really plays a collossal b--ch in this movie. But it was a very good film.
Location: Carousel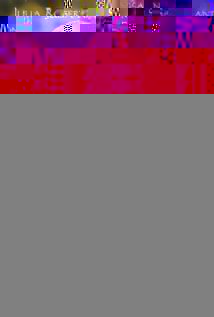 Stranger than Fiction
Stranger than Fiction
Year: 2006 Runtime: 1:53
Everybody knows that your life is a story. But what if a story was your life? Harold Crick is your average IRS agent: monotonous, boring, and repetitive. But one day this all changes when Harold begins to hear an author inside his head narrating his life. The narrator it is extraordinarily accurate, and Harold recognizes the voice as an esteemed author he saw on TV. But when the narration reveals that he is going to die, Harold must find the author of the story, and ultimately his life, to convince her to change the ending of the story before it is too late.
Location: DVD Spinner


Stripes
Stripes
Year: 1981 Runtime: 1:46
Two friends who are dissatisfied with their jobs decide to join the army for a bit of fun. A classic. My favorite part is Bill Murray's "Dog Faced Soldier" speech.
Location: DVD Spinner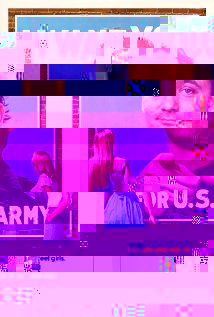 Stroker Ace
Stroker Ace
Year: 1983 Runtime: 0:0
The title character, a popular NASCAR driver, clashes with the fried-chicken mogul that sponsors his racing team.
Location: DVD Spinner
Eddie's DVD

Sturgis: The Story of Sturgis
Sturgis: The Story of Sturgis
Year: 0 Runtime: 0:0
Location: Carousel
Summer Rental
Summer Rental
Year: 1985 Runtime: 1:27
Jack Chester, an overworked air traffic controller, takes his family on vacation to the beach. Things immediately start to go wrong for the Chesters, and steadily get worse. Jack ends up in a feud with a local yachtsman, and has to race him to regain his pride and family's respect.
Location: DVD Spinner
Eddie's DVD

Super 8
Super 8
Year: 2011 Runtime: 0:0
During the summer of 1979, a group of friends witness a train crash and investigate subsequent unexplained events in their small town.
Location: DVD Spinner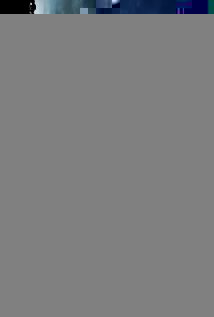 Super Size Me
Super Size Me
Year: 2004 Runtime: 1:40
Why are Americans so fat? Two words: fast food. What would happen if you ate nothing but fast food for an entire month? Filmmaker Morgan Spurlock does just that and embarks on the most perilous journey of his life. The rules? For 30 days he can't eat or drink anything that isn't on McDonald's menu; he must wolf three squares a day; he must consume everything on the menu at least once and supersize his meal if asked. Spurlock treks across the country interviewing a host of experts on fast food and an equal number of regular folk while chowing down at the Golden Arches. Spurlock's grueling drive-through diet spirals him into a physical and emotional metamorphosis that will make you think twice about picking up another Big Mac.
Location: DVD Spinner


Super Speedway
Super Speedway
Year: 2000 Runtime: 0:50
We follow the Newman-Haas (Andretti) racing team through the process of building, testing, and racing for a season. This includes extensive race speed on-track footage, including some pre-race footage with a full squad of cars. From time to time, we check in with a small shop building/restoring one of the first roadsters Mario Andretti raced; the finale includes him taking it for a spin.
Location: Carousel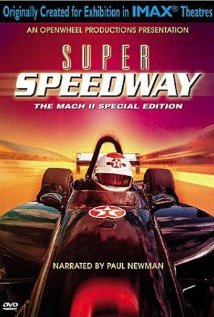 Sweet Home Alabama
Sweet Home Alabama
Year: 0 Runtime: 1:49
Location: DVD Spinner
Swimfan
Swimfan
Year: 0 Runtime: 0:0
Location: DVD Spinner
Swimming
Swimming
Year: 2000 Runtime: 1:38
Two girl friends in Myrtle Beach, South Carolina find their relationship changing as they encounter new arrivals to the town. Frankie (Lauren Ambrose) works with her brother, Neil (Josh Pais) running their family's beach-front burger bar. Frankie's friend, Nicola (Jennifer Dundas Lowe), runs a body-piercing shop next to the burger shop. Neil hires the life-guard's new flame, Josee (Joelle Carter), as a waitress. Frankie makes an immediate bond with Josee, which causes jealousy with Nicola. Then a drifter (Jamie Harrold), who sells t-shirts from the back of his van, starts a romance with Frankie. This casts her away from both of the other two women and for the first time gives her confidence to function on her own, instead of hiding behind the other more brash or beautiful women.
Location: DVD Spinner


The Switch
The Switch
Year: 2010 Runtime: 1:41
An unmarried 40-year-old woman turns to a turkey baster in order to become pregnant. Seven years later, she reunites with her best friend, who has been living with a secret: he replaced her preferred sperm sample with his own.
Location: Carousel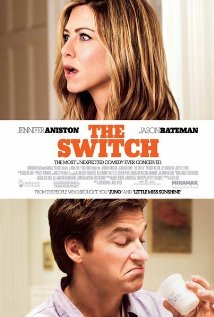 Teacher's Pet
Teacher's Pet
Year: 1958 Runtime: 0:0
A hard-nosed newspaper editor poses as a night school student in order to woo a journalism teacher who cannot stand him.
Location: DVD Spinner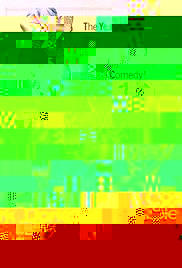 Ted
Ted
Year: 2012 Runtime: 1:52
As the result of a childhood wish, John Bennett's teddy bear, Ted, came to life and has been by John's side ever since - a friendship that's tested when Lori, John's girlfriend of four years, wants more from their relationship.
Location: Carousel