1 2 3 4 5 6 7 8 9 10 11 12 13 14 15 16 17 18 19 20 21 22 23
DVD List
Summer Rental
Summer Rental
Year: 1985 Runtime: 1:27
Jack Chester, an overworked air traffic controller, takes his family on vacation to the beach. Things immediately start to go wrong for the Chesters, and steadily get worse. Jack ends up in a feud with a local yachtsman, and has to race him to regain his pride and family's respect.
Location: DVD Spinner
Eddie's DVD

Super 8
Super 8
Year: 2011 Runtime: 0:0
During the summer of 1979, a group of friends witness a train crash and investigate subsequent unexplained events in their small town.
Location: DVD Spinner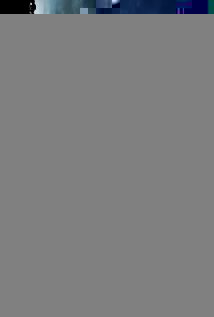 Super Size Me
Super Size Me
Year: 2004 Runtime: 1:40
Why are Americans so fat? Two words: fast food. What would happen if you ate nothing but fast food for an entire month? Filmmaker Morgan Spurlock does just that and embarks on the most perilous journey of his life. The rules? For 30 days he can't eat or drink anything that isn't on McDonald's menu; he must wolf three squares a day; he must consume everything on the menu at least once and supersize his meal if asked. Spurlock treks across the country interviewing a host of experts on fast food and an equal number of regular folk while chowing down at the Golden Arches. Spurlock's grueling drive-through diet spirals him into a physical and emotional metamorphosis that will make you think twice about picking up another Big Mac.
Location: DVD Spinner


Super Speedway
Super Speedway
Year: 2000 Runtime: 0:50
We follow the Newman-Haas (Andretti) racing team through the process of building, testing, and racing for a season. This includes extensive race speed on-track footage, including some pre-race footage with a full squad of cars. From time to time, we check in with a small shop building/restoring one of the first roadsters Mario Andretti raced; the finale includes him taking it for a spin.
Location: Binder 672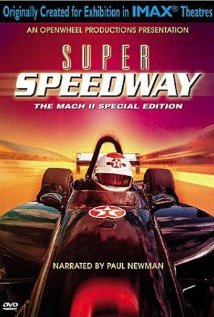 Sweet Home Alabama
Sweet Home Alabama
Year: 0 Runtime: 1:49
Location: DVD Spinner
Swimfan
Swimfan
Year: 0 Runtime: 0:0
Location: DVD Spinner
Swimming
Swimming
Year: 2000 Runtime: 1:38
Two girl friends in Myrtle Beach, South Carolina find their relationship changing as they encounter new arrivals to the town. Frankie (Lauren Ambrose) works with her brother, Neil (Josh Pais) running their family's beach-front burger bar. Frankie's friend, Nicola (Jennifer Dundas Lowe), runs a body-piercing shop next to the burger shop. Neil hires the life-guard's new flame, Josee (Joelle Carter), as a waitress. Frankie makes an immediate bond with Josee, which causes jealousy with Nicola. Then a drifter (Jamie Harrold), who sells t-shirts from the back of his van, starts a romance with Frankie. This casts her away from both of the other two women and for the first time gives her confidence to function on her own, instead of hiding behind the other more brash or beautiful women.
Location: DVD Spinner


The Switch
The Switch
Year: 2010 Runtime: 1:41
An unmarried 40-year-old woman turns to a turkey baster in order to become pregnant. Seven years later, she reunites with her best friend, who has been living with a secret: he replaced her preferred sperm sample with his own.
Location: Binder 673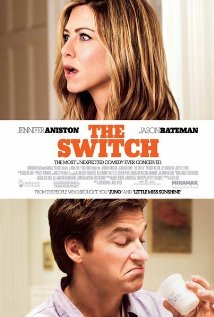 Teacher's Pet
Teacher's Pet
Year: 1958 Runtime: 0:0
A hard-nosed newspaper editor poses as a night school student in order to woo a journalism teacher who cannot stand him.
Location: DVD Spinner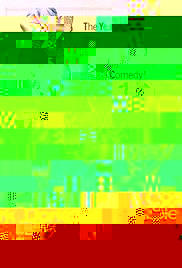 Ted
Ted
Year: 2012 Runtime: 1:52
As the result of a childhood wish, John Bennett's teddy bear, Ted, came to life and has been by John's side ever since - a friendship that's tested when Lori, John's girlfriend of four years, wants more from their relationship.
Location: Binder 733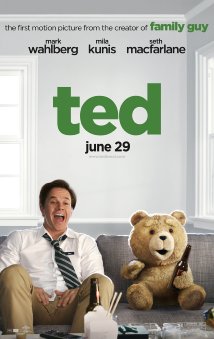 10 Items or Less
10 Items or Less
Year: 2006 Runtime: 1:22
A well-known actor, who hasn't accepted a role in four years, is considering a project. The cousin of the director drives him to Archie's Ranch Market, in Carson, and drops him off to do a little research. He's fascinated by one of the checkers, Scarlet, a young woman from Spain with a preternatural ability to ring up items at the cash register. She hates her job, stuck at the 10 items or less lane. The actor chats her up, and when her shift ends, he asks for a ride. In the course of the afternoon, he helps her prepare for a job interview. She needs to have confidence, he needs to commit. Human contact, however brief, can change people.
Location: DVD Spinner


10 Things I Hate About You
10 Things I Hate About You
Year: 1999 Runtime: 1:37
A new kid must find a guy to date the meanest girl in school, the older sister of the girl he has a crush on, who cannot date until her older sister does.
Location: DVD Spinner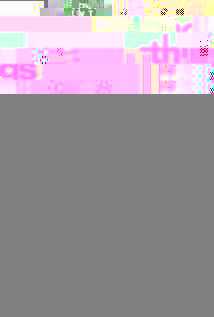 Terror in the Family
Terror in the Family
Year: 1996 Runtime: 1:26
The portrait of a dysfunctional Nineties suburban family, where behind closed doors, alcohol and rebellion are hidden among the lie of perfection. 15-year-old Deena's sleazy, twisted boyfriend is believed - at first - to be the cause.
Location: DVD Spinner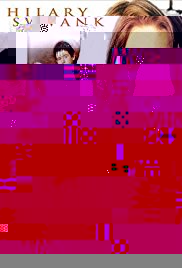 That Thing You Do
That Thing You Do
Year: 1996 Runtime: 1:45
Location: DVD Spinner
That's My Bush (3 DVD set)
That's My Bush (3 DVD set)
Year: 2001 Runtime: 0:0
Somewhat dim President George W. Bush's White House more closely resembles the set of a sitcom than real life, down to the laugh track.
Location: DVD Spinner

The Life and Times of Judge Roy Bean
The Life and Times of Judge Roy Bean
Year: 1972 Runtime: 2:0
A no account outlaw establishes his own particular brand of law and order and builds a town on the edges of civilization in this farcical western. With the aid of an old law text and unpredictable notions Roy Bean distinguishes between lawbreakers and lawgivers by way of his pistols.
Location: Binder 567


The Life Before Her Eyes
The Life Before Her Eyes
Year: 2007 Runtime: 1:30
A dramatic thriller about Diana, a suburban wife and mother who begins to question her seemingly perfect life--and perhaps her sanity--on the 15th anniversary of a tragic high school shooting that took the life of her best friend. In flashbacks, Diana is a vibrant high schooler who, with her shy best friend Maureen, plot typical teenage strategies--cutting class, fantasizing about boys--and vow to leave their sleepy suburb at the first opportunity. The older Diana, however, is haunted by the increasingly strained relationship she had with Maureen as day of the school shooting approached. These memories disrupt the idyllic life she's now leading with her professor husband Paul and their young daughter Emma. As older Diana's life begins to unravel and younger Diana gets closer and closer to the fatal day, a deeper mystery slowly unravels.
Location: Binder 574


There's Something About Mary
There's Something About Mary
Year: 1998 Runtime: 1:49
A man gets a chance to meet up with his dream girl from highschool, even though his date with her back then was a complete disaster.
Location: DVD Spinner


Thirteen
Thirteen
Year: 2003 Runtime: 1:40
At the edge of adolescence, Tracy is a smart straight-A student--if not a little naive (it seems...she smokes and she cuts to alleviate the emotional pain she suffers from having a broken home and hating her mom's boyfriend, Brady.) When she befriends Evie, the most popular and beautiful girl in school, Evie leads Tracy down a path of sex, drugs and petty crime (like stealing money from purses and from stores). As Tracy transforms herself and her identity, her world becomes a boiling, emotional cauldron fueled by new te
Location: DVD Spinner


13 Going on 30
13 Going on 30
Year: 2004 Runtime: 1:38
Jenna Rink is a typical preteen girl who wants more than anything to grow up. On her 13th birthday, Jenna's only wish is to get older and fast. When she wakes up the next morning, she's 30 years old, a sucessful magazine editor with a live-in boyfriend! Jenna tracks down Matt(her best friend when she was younger) to try and figure out what has happened.
Location: DVD Spinner