1 2 3 4 5 6 7 8 9 10 11 12 13 14 15 16 17 18 19 20 21 22 23 24 25
481 titles found
DVD List
Waterboy
Waterboy
Year: 1998 Runtime: 1:30
Bobby Boucher is the lowly water boy for a college football team, until the coach discovers his amazing talent for tackling people much bigger than him. He signs the Water Boy as the new star player.
Location: Carousel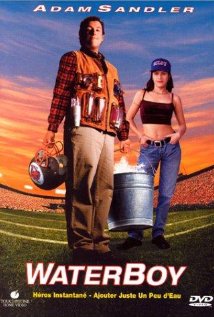 Wedding Crashers
Wedding Crashers
Year: 2005 Runtime: 1:19
Divorce mediators John Beckwith and Jeremy Grey are business partners and lifelong friends who share one truly unique springtime hobby--crashing weddings! Whatever the ethnicity of the wedding party--Jewish, Italian, Irish, Chinese, Hindu--the charismatic and charming duo always have clever back stories for inquisitive guests and inevitably become the hit of every reception, where they strictly adhere to their proven rules of wedding crashing to meet and pick up women aroused by the very thought of marriage. At the tail end of another successful season of toasting brides and grooms, Jeremy learns that the daughter of Treasury Secretary William Cleary and his wife, Kathleen, is getting married in what is sure to be the Washington D.C. social event of the year. After infiltrating the lavish affair, John and Jeremy quickly set their sights on two bridesmaids, Claire and Gloria Cleary. With the lavish reception in full swing, Jeremy works his game plan to perfection in seducing Gloria, but John's flirtation banter with Claire is unexpectedly impeded by her pompous, Ivy League boyfriend Sack. Having uncharacteristically fallen hard and fast for Claire, John convinces a resistant Jeremy to bend the crashing rules and accept an invitation to an extended weekend party at the Cleary family compound. Once at the palatial waterfront estate, John and Jeremy endure a multitude of comical mishaps at the hands of the dysfunctional members of the Cleary family, but also learn a few unexpected lessons about love and relationships.
Location: Carousel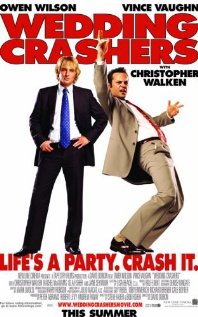 The Wedding Dress
The Wedding Dress
Year: 2001 Runtime: 0:0
This movie does have many stories in them, but I found it interesting how they dovetail together. It is a movie well worth watching. Tyne Daley has certainly handed down her acting skill to her daughter (especially when she plays her own daughter). I enjoyed it and found myself "feeling good" when it ended. I watch for enjoyment, not necessarily for reality.
Location: DVD Spinner


The Wedding Weekend
The Wedding Weekend
Year: 2006 Runtime: 1:36
Location: DVD Spinner

Welcome to Mooseport
Welcome to Mooseport
Year: 2004 Runtime: 1:50
After his term comes to an end, the former president (Hackman) retires to a small New England town. His neighbors convince him to run for mayor, but, in an effort to keep things honest, the owner of the local hardware store (Romano) opts to run against him. Naturally, what should have been a fair race turns into an all-out war.
Location: DVD Spinner


What Happens in Vegas
What Happens in Vegas
Year: 2008 Runtime: 1:39
A man and a woman are compelled, for legal reasons, to live life as a couple for a limited period of time. At stake is a large amount of money.
Location: DVD Spinner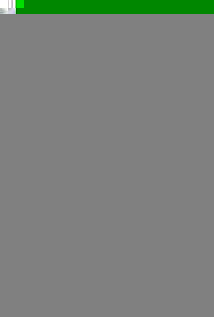 What Lies Beneath
What Lies Beneath
Year: 2000 Runtime: 2:10
The wife of a university research scientist believes that her lakeside Vermont home is haunted by a ghost - or that she is losing her mind.
Location: DVD Spinner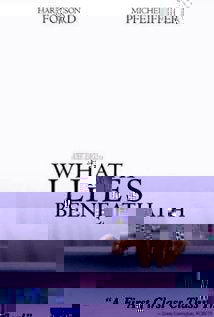 What's Eating Gilbert Grape
What's Eating Gilbert Grape
Year: 1993 Runtime: 1:58
Gilbert has to care for his brother Arnie and his obese mother, which gets in the way when love walks into his life.
Location: DVD Spinner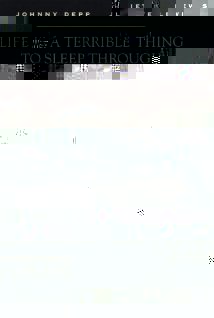 Where the Heart Is
Where the Heart Is
Year: 2000 Runtime: 2:0
Novalee Nation is a pregnant 17-year-old from Tennessee heading to California with her boyfriend Willie Jack, but is abandoned by him at a Wal-Mart store in Sequoyah, Oklahoma. Novalee has no job, no skills and only $5.55 in her pocket, so she secretly lives in the Wal-Mart until her daughter Americus is born six weeks later. Novalee decides to raise her daughter and rebuild her life in Sequoyah, with the help of eccentric but kind strangers. Based on the best-selling novel by Billie Letts.
Location: DVD Spinner


White Noise
White Noise
Year: 2005 Runtime: 1:41
When the unexpected happens, architect Jonathan Rivers has become a grieving widower, wallowing in deep confusion over the death of his wife. But a paranormal expert approaches Jonathan with the unlikely: the ability to hear his wife from beyond the grave. Through a form of unusual communication known as EVP (Electronic Voice Phenomenon), Jonathan will finally be able to see his wife. But in doing so, Jonathan has drawn himself into a much more complex situation when his curiosity becomes an obsession. Only that obsession will have him confront those not of this world, and some of them don't approve of Jonathan's interference with their destructive nature.
Location: Carousel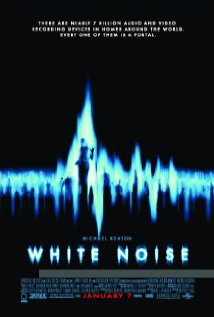 Ron White: They Call Me Tater Salad
Ron White: They Call Me Tater Salad
Year: 2004 Runtime: 0:56
Ron White does an hour long standup routine about his life, things that bother him, and other thoughts.
Location: DVD Spinner

Why Did I Get Married
Why Did I Get Married
Year: 2007 Runtime: 1:53
The big screen adaptation of Perry's stage play about the trials of marriage, and what happens to one family when a sexy young temptress arrives on the scene.
Location: Carousel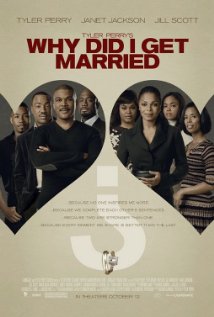 Wild Hogs
Wild Hogs
Year: 2007 Runtime: 1:40
Four middle-aged men decide to take a road trip from Cincinnati to the Pacific in order to get away from their lives which are leading them nowhere. Taking their motorcycles, these "Wild Hogs" tear up the road and eventually stop in New Mexico for a drink not knowing that the bar belongs to the "Del Fuegos", a mean biker gang. When the Del Fuegos steal a bike that belongs to the Wild Hogs, the four men form a plan to steal their bike back.
In Cincinnati, the dentist Doug Madsen is in crisis, bored with his middle-class life and missing his reckless youth when he was known as the Golden Biker. The aspirant writer Bobby Davis feels pressed by his wife and hates his job. The shy geek computer analyst Dudley Frank is unsuccessful with women. The wealthy Woody Stevens is married with a top-model. Together, the four middle-aged friends in their motorcycles self-call the "Wild Hogs". When Woody loses his wife and is completely broken, he invites his friends to take a road trip to the Pacific, in a quest for freedom. After many incidents, they stop for a beer in a bar owned by the dangerous biker gang "Del Fuegos". Their tough leader Jack steals Dudley's motorcycle, and Woody decides to recover the bike back. Woody cuts the fuel pipes of the bikes and provokes an accident, exploding their bar, but he does not tell the truth to his friends. When they stop in the small town of Madrid without gas, Dudley falls in love for the waitress and owner of the local bar Maggie. However, the "Del Fuegos" traps them in the town and the "Wild Hogs" have to take an attitude.
Location: DVD Spinner


Winchester
Winchester
Year: 2018 Runtime: 1:39
Ensconced in her sprawling California mansion, eccentric firearm heiress Sarah Winchester believes she is haunted by the souls of people killed by the Winchester repeating rifle.
Location: DVD Spinner

Without a Paddle
Without a Paddle
Year: 2004 Runtime: 0:0
After their friend dies, three men decide to fulfill their childhood dream by going on a camping expedition for the lost D. B. Cooper bounty, with calamitous results.
Location: DVD Spinner

The Women
The Women
Year: 2008 Runtime: 1:54
Based on a very clever comedy by Claire Booth, wife of Time Publisher Henry Luce and later Ambassador to Italy. One of the surprises was an all-woman cast, novel in the 1930's. And although there were no men in the cast, most of the dialog was about them. The story is rather thin and depended on the fact that divorce, in the 1930's, was not only difficult but almost impossible in New York. Mrs. Stephen Haynes learns that her husband is seeing a salesgirl at Saks, and reluctantly divorces him, abetted by her friends, all of whom have romantic problems of their own. In the 1930's New York women who could afford it went to Nevada, where residency could be established quickly and divorce was relatively easy. The 1939 film, starring Norma Shearer, Paulette Goddard, Rosalind Russell, and Joan Crawford, was a hit. This one, with an even better looking cast, is definitely not, largely because someone tried to move a 1930's situation comedy into the present.
Location: Carousel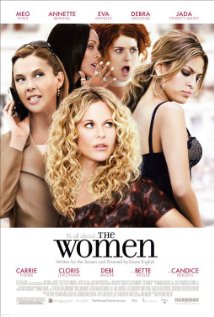 World's Fastest Indian
World's Fastest Indian
Year: 2005 Runtime: 2:7
The life story of New Zealander Burt Munro, who spent years building a 1920 Indian motorcycle -- a bike which helped him set the land-speed world record at Utah's Bonneville Salt Flats in 1967.
Location: Carousel


Wuthering Heights
Wuthering Heights
Year: 1939 Runtime: 1:44
This classic version of the Bronte novel is probably familiar to most movie fans, and with good reason. Although the recent Ralph Fiennes version is also excellent, nothing can quite surpass the 1939 film's bleak black-and-white cinematography or the impassioned performance of Laurence Olivier. Some of us still mourn that his then-wife, Vivien Leigh, wasn't granted her wish to be cast as Catherine, but Merle Oberon is nonetheless excellent: her Catherine isn't quite likable, but then, she isn't supposed to be. Instead of sugar-coating the story as Hollywood is so wont to do, the filmmakers give us Cathy and Heathcliff as they should be: ruthless, selfish, destructive, and fascinating. The only major drawback is the saccharine musical score, which tries to make this wild, haunting story into a candy-box romance. Fortunately, all the other elements resist this tendency. Even though the film only covers half the novel, you'll find it satisfying and unforgettable.
Location: DVD Spinner


xXx: State of the Union
xXx: State of the Union
Year: 2005 Runtime: 1:41
Darius Stone, a new agent in the XXX program, is sent to Washington, DC to defuse a power struggle amongst national leaders.
Location: Carousel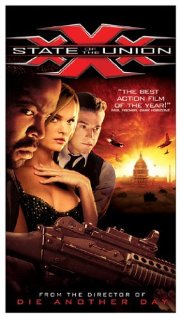 You Again
You Again
Year: 20101 Runtime: 0:0
When a young woman realizes her brother is about to marry the girl who bullied her in high school, she sets out to expose the fiancée's true colors.
Location: DVD Spinner