1 2 3 4 5 6 7 8 9 10 11 12 13 14 15 16 17 18 19 20 21 22 23 24 25 26
506 titles found
DVD List
Wuthering Heights
Wuthering Heights
Year: 1939 Runtime: 1:44
This classic version of the Bronte novel is probably familiar to most movie fans, and with good reason. Although the recent Ralph Fiennes version is also excellent, nothing can quite surpass the 1939 film's bleak black-and-white cinematography or the impassioned performance of Laurence Olivier. Some of us still mourn that his then-wife, Vivien Leigh, wasn't granted her wish to be cast as Catherine, but Merle Oberon is nonetheless excellent: her Catherine isn't quite likable, but then, she isn't supposed to be. Instead of sugar-coating the story as Hollywood is so wont to do, the filmmakers give us Cathy and Heathcliff as they should be: ruthless, selfish, destructive, and fascinating. The only major drawback is the saccharine musical score, which tries to make this wild, haunting story into a candy-box romance. Fortunately, all the other elements resist this tendency. Even though the film only covers half the novel, you'll find it satisfying and unforgettable.
Location: DVD Spinner


xXx: State of the Union
xXx: State of the Union
Year: 2005 Runtime: 1:41
Darius Stone, a new agent in the XXX program, is sent to Washington, DC to defuse a power struggle amongst national leaders.
Location: Carousel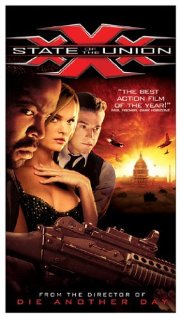 Yesterday
Yesterday
Year: 2019 Runtime: 1:56
A struggling musician realizes he's the only person on Earth who can remember The Beatles after waking up in an alternate timeline where they never existed.
Location: DVD Spinner

You Again
You Again
Year: 20101 Runtime: 0:0
When a young woman realizes her brother is about to marry the girl who bullied her in high school, she sets out to expose the fiancée's true colors.
Location: DVD Spinner

You Might Be a Redneck
You Might Be a Redneck
Year: 2004 Runtime: 0:0
Jeff Foxworthy at his best and funniest. Every thing from You might be a redneck if..., to Victoria's Secret, women, children, sex and life.
Location: DVD Spinner

Young Frankenstein
Young Frankenstein
Year: 1974 Runtime: 1:46
Dr. Frankenstein's grandson, after years of living down the family reputation, inherits granddad's castle and repeats the experiments.
Location: DVD Spinner