Posted April 2, 2016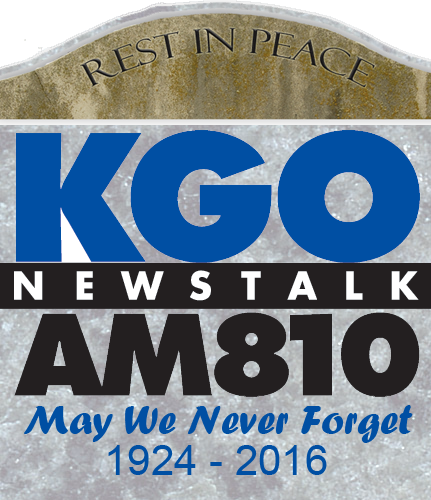 Two of my favorite radio stations went off within one month. The first one was Nash FM, a country station owned by Cumulus. Then, the big shocker - KGO - a bay area ICONIC radio station announced this past Thursday that they were changing.
Long time, Marconi-award winning Ronn Owens is being moved to their sister station, KSFO, but they have prople like Rush Limbaugh on there. YUCK. This was a huge shock to many loyal listeners. I've listened to KGO since 1994. I had no idea they were established in 1924 until I googled it. This is very sad and their entire staff, I believe, is GONE.
KGO has been part of my life for so long - and I'm not the only one.