Showing Off a Little...
Posted: June 3, 2022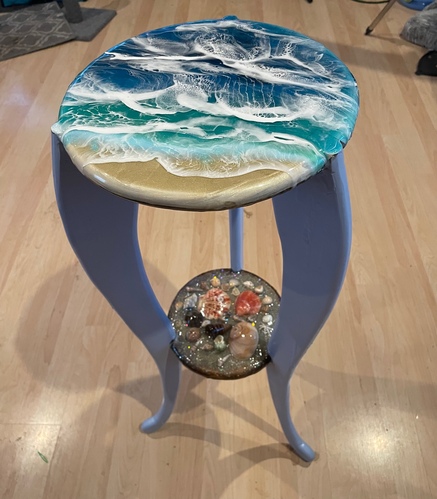 Thrift Store Table Transformed into Art
So I have been playing with resin for a long time now; just did a little here and there. I made a tray to begin with (did a mosaiac on a $2 yard sale tray) then poured about 1/16" of resin over it and loved it....then I did a lot of votive cups with resin and a candle cup in them...and in December, 2021, I started playing with molds and colors, and it all broke loose!
More - Showing Off a Little...