1 2 3 4 5 6 7 8 9 10 11 12 13 14 15 16 17 18 19 20 21 22 23 24 25 26
506 titles found
DVD List
A Good Man is Hard to Find
A Good Man is Hard to Find
Year: 2008 Runtime: 1:30
A look at African-American family life in the United States.
Location: DVD Spinner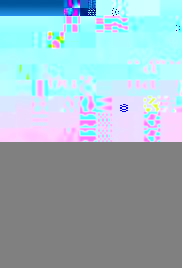 A Guy Thing
A Guy Thing
Year: 2003 Runtime: 1:41
When a man wakes up the morning after his bachelor party in bed with a strange woman he presumes he must have cheated on his fiancee.
Location: DVD Spinner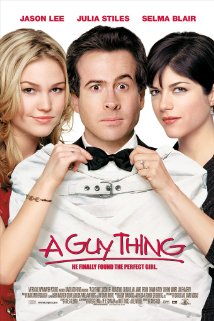 A Lot Like Love
A Lot Like Love
Year: 2005 Runtime: 1:47
On a flight from Los Angeles to New York, Oliver (Kutcher) and Emily (Peet) make a connection, only to decide that they are poorly suited to be together. Over the next seven years, however, they are reunited time and time again, they go from being acquaintances to close friends to ... lovers?
Location: DVD Spinner


A Madea Family Funeral
A Madea Family Funeral
Year: 2019 Runtime: 1:49
A joyous family reunion becomes a hilarious nightmare as Madea and the crew travel to backwoods Georgia, where they find themselves unexpectedly planning a funeral that might unveil unsavory family secrets.
Location: DVD Spinner

The Adjustment Bureau
The Adjustment Bureau
Year: 2011 Runtime: 1:46
The affair between a politician and a ballerina is affected by mysterious forces keeping the lovers apart.
Location: DVD Spinner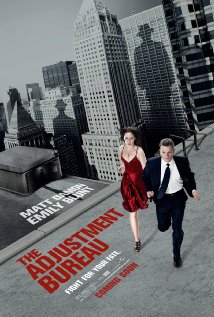 Airplane!
Airplane!
Year: 1980 Runtime: 1:28
An airplane crew takes ill. Surely the only person capable of landing the plane is an ex-pilot afraid to fly. But don't call him Shirley.
Location: DVD Spinner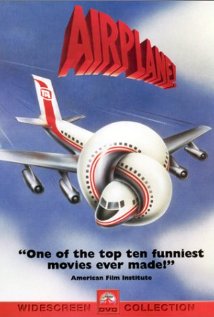 Alex & Emma
Alex & Emma
Year: 2003 Runtime: 1:36
'Loosely Based on a True Love Story' is a romantic comedy starring Kate Hudson as Emma and Luke Wilson as Alex. Alex is an author whose writer's block and gambling debts have landed him in a jam. In order get loan sharks off his back, he must finish his novel in 30 days or wind up dead. To help him complete his manuscript he hires stenographer Emma. As Alex begins to dictate his tale of a romantic love triangle to the charming yet somewhat opinionated stenographer, Emma challenges his ideas at every turn. Her unsolicited yet intriguing input begins to inadvertently influence Alex and his story and soon real life begins to imitate art.
Location: DVD Spinner


All I Wanna Do (Original title Strike)
All I Wanna Do (Original title Strike)
Year: 1998 Runtime: 1:37
It's 1963, and the pupils at Miss Godard's School for Girls are dismayed when they find out they're merging with a boy's school. Imaginations run wild as the girls start a campaign against the motion.
Location: DVD Spinner


All The Pretty Horses
All The Pretty Horses
Year: 2000 Runtime: 0:0
A young Texan drifter named John Grady Cole (Damon) who seeks a better life in Mexico, but when he crosses the border, all he finds is adventure and hardships.
Location: DVD Spinner


Along Came Polly
Along Came Polly
Year: 2004 Runtime: 1:30
Can a risk-averse insurance salesman on the rebound from his bride's infidelity (during their honeymoon) find happiness with a waitress he knew in junior high who's averse to commitment? Reuben is a sweet klutz who's ready to settle down but sees in her a chance to recover from disappointment and have some fun; Polly is a sweet itinerant, not ready to settle down but sees a chance to spend time with a nice guy who likes her. What will he do when his bride comes crawling back? What will Polly do, when he runs the numbers and thinks she's a good risk? Sub-plots involve his self-centered pal, who's a has-been actor, and an assignment to assess the insurability of a balls-out Aussie.
Location: DVD Spinner


Along For the Ride
Along For the Ride
Year: 2000 Runtime: 1:40
Lulu McAfee lives in a San Francisco home for mentally-ill adults. In June 1999, she bolts for L.A. and contacts Ben Clifton, an old flame, now unhappily writing for TV and unhappily married to a psychiatrist, Claire. Ben is ready to call Lulu's doctor when she tells him they have a son, born after she became ill and their affair ended. He calls Claire to tell her he's driving Lulu to Wisconsin to meet the boy on his 16th birthday, a visit Lulu claims is arranged. On the drive, Lulu tries to rekindle the affair and restart Ben's idealism. Meanwhile, Claire boards a plane to Madison to watch her marriage collapse. Is there really a son? What emotional landmines will the trip set off?
Location: DVD Spinner


Always
Always
Year: 1989 Runtime: 2:2
Pete Sandich and buddy Al Yackey are daredevil aerial forest-fire fighters. Pete finds True Love with Dorinda but won't give up the job. When he takes one risk too many, Dorinda faces deep grief and cannot easily put her life back together.
Location: Carousel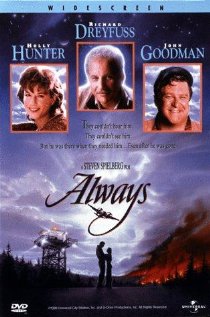 America's Sweethearts
America's Sweethearts
Year: 2001 Runtime: 1:42
A movie publicist deals with the messy public split of his movie's co-stars while keeping reporters at bay while a reclusive director holds the film's print hostage.
Location: DVD Spinner

American Graffiti
American Graffiti
Year: 1973 Runtime: 1:50
A couple of high school grads spend one final night cruising the strip with their buddies before they go off to college.
Location: DVD Spinner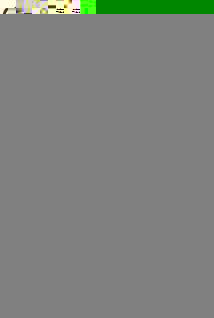 American Pickers - Season 1
American Pickers - Season 1
Year: 2010 Runtime: 0:0
Mike and Frank are pickers that travel the country and literally would go anywhere just for the prospects of finding antique gold. With the assistance of Danielle they often find themselves in a comedic pickle.
Location: DVD Spinner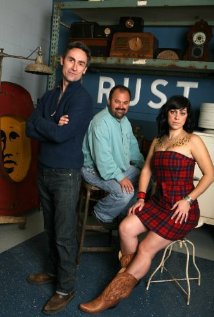 America's Heart & Soul
America's Heart & Soul
Year: 2004 Runtime: 1:24
Filmmaker Louis Schwartzberg hits the road to capture America's people and its natural beauty.
Location: Carousel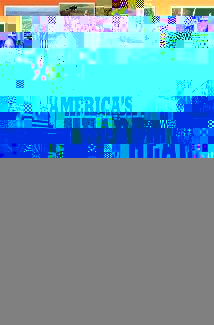 An Unfinished Life
An Unfinished Life
Year: 2005 Runtime: 1:48
A down on her luck woman, desperate to provide care for her daughter, moves in with her father in-law from whom she is estranged. Through time, they learn to forgive each other and heal old wounds.
Location: DVD Spinner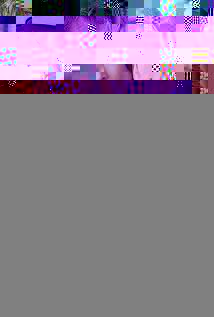 Analyze This
Analyze This
Year: 1999 Runtime: 1:43
Ben Sobol, Psychiatrist, has a few problems: His son spies on his patients when they open up their heart, his parents don't want to attend his upcoming wedding and his patients' problems don't challenge him at all. Paul Vitti, Godfather, has a few problems as well: Sudden anxiety attacks in public, a certain disability to kill people and his best part ceasing service when needed. One day, Ben unfortunately crashes into one of Vitti's cars. The exchange of Ben's business card is followed by a business visit of Don Paul Vitti himself, who wants to be free of inner conflict within two weeks, before all the Mafia Dons meet. Now, Ben Sobol feels somewhat challenged, as his wedding is soon, his only patient keeps him busy by regarding Ben's duty as a 24 hour standby and the feds keep forcing him to spy on Paul Vitti. And how do you treat a patient who usually solves problems with a gun?
Location: DVD Spinner


Anywhere But Here
Anywhere But Here
Year: 1999 Runtime: 1:54
Fed up with her small-town Bay City existence, Adele August leaves her family and second husband and heads for Beverley Hills with her daughter. The teenager resents the move and her mother's always flamboyant behaviour and in turns plans to get away to university on the east coast. Mum's plans are different - she wants a movie star for a daughter.
Location: DVD Spinner


Apartment 12
Apartment 12
Year: 2001 Runtime: 1:29
Alex (Mark Ruffalo) a self-absorbed young painter is having a bad day. He doesn't get the art show he's been expecting his girlfriend kicks him out and he finds himself living in a low rent Hollywood apartment with an ironclad lease. Rejected dejected and surrounded by an assortment of neighbors he'd rather avoid his downward spiraling life takes a turn when Lori (Beth Ulrich) a country girl from Colorado (and fresh out of the Air Force) moves in across the hall. It soon becomes apparent to Alex though that as convenient as it is to date someone across the hall it's even more inconvenient to have her still living there when you try to break up.
Location: DVD Spinner