1 2 3 4 5 6 7 8 9 10 11 12 13 14 15 16 17 18 19 20 21 22 23
DVD List
Laws of Attraction
Laws of Attraction
Year: 2004 Runtime: 1:30
Amidst a sea of litigation, two New York City divorce lawyers find love.
Location: DVD Spinner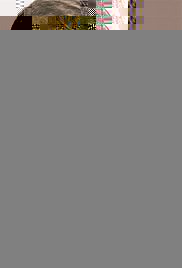 LeDivorce
LeDivorce
Year: 2003 Runtime: 1:57
Isabel (Hudson) heads to Paris to help out her pregnant stepsister (Watts), and arrives to find that her husband (Poupaud) has abandoned her. Deciding not to cave to les ennuis, the sisters hit the Paris social scene, where they attend parties where natives and expatriates mingle. Cross-cultural romances and hijinx ensue.
Location: DVD Spinner


Legally Blonde
Legally Blonde
Year: 2001 Runtime: 1:36
Location: DVD Spinner


Legally Blonde 2: Red, White & Blonde
Legally Blonde 2: Red, White & Blonde
Year: 2003 Runtime: 1:35
Sassy postgrad Elle Woods (Witherspoon) is all about animal rights. In fact, she puts her nuptial plans on hold to head to Washington D.C. to get an anti-animal testing bill passed. Her building's doorman (Newhart) quickly shows her the ways and workings of our nation's capital.
Location: DVD Spinner


Letters to Juliet
Letters to Juliet
Year: 2010 Runtime: 1:45
Sophie dreams of becoming a writer and travels to Verona, Italy where she meets the "Secretaries of Juliet".
Location: DVD Spinner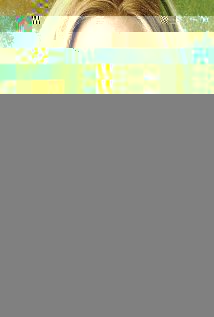 License to Wed
License to Wed
Year: 2007 Runtime: 1:31
A reverend puts an engaged couple through a grueling marriage preparation course to see if they are meant to be married in his church.
Location: DVD Spinner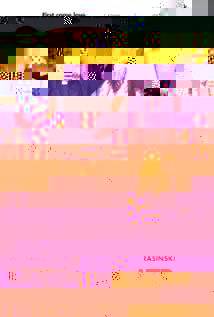 Life & Times of Judge Roy Bean
Life & Times of Judge Roy Bean
Year: 1972 Runtime: 2:0
A no account outlaw establishes his own particular brand of law and order and builds a town on the edges of civilization in this farcical western. With the aid of an old law text and unpredictable notions Roy Bean distinguishes between lawbreakers and lawgivers by way of his pistols.
Location: Binder 678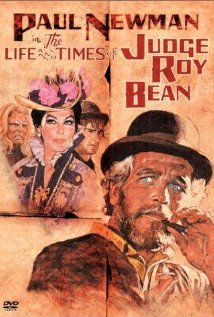 Life As a House
Life As a House
Year: 2001 Runtime: 2:4
When a man is diagnosed with terminal cancer, he takes custody of his misanthropic teenage son, for whom quality time means getting high, engaging in small-time prostitution, and avoiding his father.
Location: DVD Spinner


The Life of David Gale
The Life of David Gale
Year: 2003 Runtime: 2:10
A man against capital punishment is accused of murdering a fellow activist and is sent to death row.
Location: DVD Spinner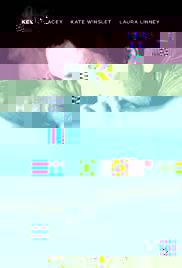 Life of Pi
Life of Pi
Year: 2012 Runtime: 2:7
In Canada, a writer visits the Indian storyteller Pi Patel and asks him to tell his life story. Pi tells the story of his childhood in Pondicherry, India, and the origin of his nickname. One day, his father, a zoo owner, explains that the municipality is no longer supporting the zoo and he has hence decided to move to Canada, where the animals the family owns would also be sold. They board on a Japanese cargo ship with the animals and out of the blue, there is a storm, followed by a shipwrecking. Pi survives in a lifeboat with a zebra, an orangutan, a hyena and a male Bengal tiger nicknamed Richard Parker. They are adrift in the Pacific Ocean, with aggressive hyena and Rickard Parker getting hungry. Pi needs to find a way to survive.
Location: Binder 759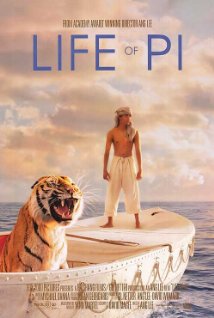 Life or Something Like It
Life or Something Like It
Year: 2002 Runtime: 1:45
A reporter, Lanie Kerrigan (Jolie), interviews a psychic homeless man (Shalhoub) for a fluff piece about a football game's score. Instead, he tells her that her life has no meaning, and is going to end in just a few days, which sparks her to action, trying to change the pattern of her life...
Location: DVD Spinner


Limitless
Limitless
Year: 2011 Runtime: 1:45
An action-thriller about a writer who takes an experimental drug that allows him to use 100 percent of his mind. As one man evolves into the perfect version of himself, forces more corrupt than he can imagine mark him for assassination. Out-of-work writer Eddie Morra's (Cooper) rejection by girlfriend Lindy (Abbie Cornish) confirms his belief that he has zero future. That all vanishes the day an old friend introduces Eddie to NZT, a designer pharmaceutical that makes him laser focused and more confident than any man alive. Now on an NZT-fueled odyssey, everything Eddie's read, heard or seen is instantly organized and available to him. As the former nobody rises to the top of the financial world, he draws the attention of business mogul Carl Van Loon (De Niro), who sees this enhanced version of Eddie as the tool to make billions.
Location: Binder 719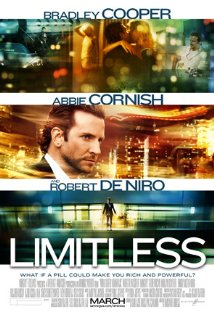 Lincoln
Lincoln
Year: 2012 Runtime: 2:30
As the Civil War continues to rage, America's president struggles with continuing carnage on the battlefield and as he fights with many inside his own cabinet on the decision to emancipate the slaves.
Location: DVD Spinner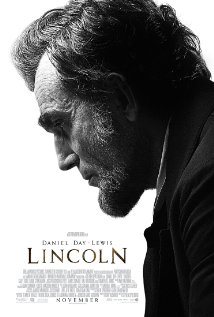 Little Secrets
Little Secrets
Year: 2002 Runtime: 1:36
Emily Lindstrom, 14, is an aspiring concert violinist; she's spending the summer practicing for a big audition while her girlfriends are at camp. She's also got a thriving neighborhood business: for 50 cents, she'll keep your secret. Her mother is very pregnant, and her parents seem more concerned about the new baby than anything Emily cares about. A new family moves in next door; their son, Philip, 12, becomes Emily's friend. Eventually, the weight of Emily's secrets - her own, the ones she's keeping professionally, and a secret Philip tells her, send her life temporarily crashing down.
Location: DVD Spinner
Eddie's DVD

Local Hero
Local Hero
Year: 1983 Runtime: 1:51
An American oil company sends a man to Scotland to buy up an entire village where they want to build a refinery. But things don't go as expected.
Location: DVD Spinner


Lock Stock and Two Smoking Barrels
Lock Stock and Two Smoking Barrels
Year: 1998 Runtime: 1:47
A botched card game in London triggers four friends, thugs, weed-growers, hard gangsters, loan sharks and debt collectors to collide with each other in a series of unexpected events, all for the sake of weed, cash and two antique shotguns.
Location: DVD Spinner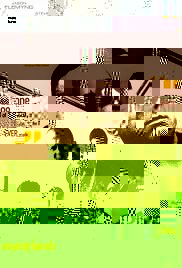 Love & Mercy
Love & Mercy
Year: 2014 Runtime: 2:1
In the 1960s, Beach Boys leader Brian Wilson struggles with emerging psychosis as he attempts to craft his avant-garde pop masterpiece. In the 1980s, he is a broken, confused man under the 24-hour watch of shady therapist Dr. Eugene Landy.
Location: Carousel

Mad Men - Season 2
Mad Men - Season 2
Year: 2008 Runtime: 0:0
Mad Men returns, and guess what? It's still one of the best shows on TV. Season two continues the slow progression to absolute greatness. The first season left us with a number of cliffhangers, and the beginning of the second season doesn't cleanly wrap things up. Instead, we leap forward nearly 2 years and are thrown into an even more tumultuous time where the Norman Rockwell-idealized era is only ideal on the surface (slightly below we find rampant alcoholism, marriage dissolution, casual sexism and racism). There is resolution, eventually, for all the questions left unanswered, but in true slow-as-molasses-but-still-riveting Mad Men form, we get to wait the entire season for answers.

Location: DVD Spinner


Mad Men - Season 3
Mad Men - Season 3
Year: 2009 Runtime: 0:0
Everything about Mad Men is stylish, even when it's all falling apart. And in season 3 of this Emmy-winning drama, many things fall apart--marriages, childhood, even the ad agency itself--but the unspoolings play out delicately and tragically, making for utterly compelling television. Don Draper (Jon Hamm) appears to dedicate himself to being a devoted family man, with the impending birth of his third child with Betty (January Jones), but the premiere episode, "Out of Town," has him right back to his philandering ways. While the Drapers do enjoy a romantic interlude during a business trip to Italy that makes you wish those darn kids could just work it out, the writing's on the wall that this marriage is sputtering out. Adding to the complication is Betty's discovery of Don's identity-switching past, her own dalliance with a politician, and their oldest child Sally's growing petulance as she observes her world crumbling around her (9-year-old Kiernan Shipka is a revelation). Meanwhile, the Brits infiltrate Sterling Cooper after a merger, leaving Pete (Vincent Kartheiser) and Ken (Aaron Staton) competing for the same job; Conrad Hilton (Chelcie Ross) brings in his business and his idiosyncrasies; the closeted Sal (Bryan Batt) nearly gets pushed out of the closet by some compromising situations; Peggy (Elisabeth Moss) asserts herself in the workplace and experiments with loosening her collar (this includes a surprising fling); and Joan (Christina Hendricks, arguably the sexiest woman on television) finally leaves the agency to be a housewife, only to find herself looking for work when her doctor husband comes up short in the promotion department. As usual, the comic relief lies in the reliable hands of the razor-sharp John Slattery as agency partner Roger Sterling, whose marriage to the much-younger former secretary of Don's drives tension between the once-chummy colleagues. At the end of the season, JFK's assassination provides a tragic backdrop for people preoccupied with their own troubles. The top-drawer writing and staging feels very much like a play, especially in the way it merges Don Draper's past with his present. Each episode also includes commentary by creator Matthew Weiner, various writers and directors, and pretty much all cast members (some are entertaining, some pretty superfluous). Also included are featurettes on the history of cigarette advertising and civil-rights documentaries on Medgar Evers and the "I Have a Dream" speech. The latter features, while substantial and well made, feel curiously out of place next to the materialistic and ethically challenged characters on Madison Avenue. Although not as consistent as the first two seasons, Mad Men's third season has enough power to keep it the best series of 2009. --Ellen A. Kim
Location: DVD Spinner


Mad Men - Season 4
Mad Men - Season 4
Year: 2010 Runtime: 0:0
Welcome to a Mad New World. Season Four of Mad Men, 3-time Emmy® winner for Outstanding Drama Series and winner of 3 consecutive Golden Globes®, returns for a new year rife with possibilities. Last season stunned fans with its cliffhanger finale, as Don Draper's professional and personal lives unexpectedly imploded. In Season 4, Jon Hamm and the rest of the breakout ensemble continue to captivate us as they grapple with an uncertain new reality.
Location: DVD Spinner