1 2 3 4 5 6 7 8 9 10 11 12 13 14 15 16 17 18 19 20 21 22
DVD List
Majestic, The
Majestic, The
Year: 2001 Runtime: 2:32
Peter Appleton is an ambitious young screenwriter working for HHS Studios during Hollywood's Golden Age, 1951 in particular. "Ashes to Ashes" is about to be released, and he's dating the attractive movie star, Sandra Sinclair. Just when everything seems to be going his way, it is discovered he (unwittingly) attended a Communist meeting during college when pulled there by his girlfriend at the time, and thus heavy suspicion settles over him and he'll have to stand before Congress. Afraid of what might happen if they don't, HHS cancels Appleton's contract and aborts the release date of the film. Appleton promptly begins to wallow in self-pity and spends nearly an entire night at a bar, then drives intoxicated through the streets of the California course until plummeting into a stormy river and getting knocked unconscious. Washing up on the beaches of a small town called Lawson. Although the people there are pleasant and likeable, the town is depressed and lifeless due to having lost 62 of it's sons in World War II. One of them, Luke Trimble, was missing in action; and miraculously, Peter bears a striking resemblence to the black and white photos, close enough to fool even Luke's father, Harry. However, thanks to the blow to the head and the alcohol, Peter has suffered amnesia and decides he must be who they think he is. Besides, it's not a bad life: Luke's beautiful lover, lawyer Adele Stanton, is all over him, the town has suddenly come back to life with excitement, and he and his "father" rebuild a movie palace Harry used to run, the Majestic. Unfortunately, Peter's memory returns in time for G-men to track him down.
Location: Binder 568


Man of the Year
Man of the Year
Year: 2006 Runtime: 1:45
A comedian who hosts a news satire program decides to run for president, and a computerized voting machine malfunction gets him elected.
Location: DVD Spinner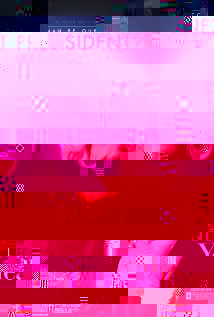 Management
Management
Year: 2008 Runtime: 1:34
A traveling art saleswoman tries to shake off a flaky motel manager who falls for her and won't leave her alone.
Location: DVD Spinner

March of the Penguins
March of the Penguins
Year: 2005 Runtime: 0:0
A look at the annual journey of Emperor penguins as they march -- single file -- to their traditional breeding ground.
Location: DVD Spinner

Martian Child
Martian Child
Year: 2007 Runtime: 1:46
What's the nature of being a parent and of being a child? David is a widower grieving for two years. He writes science fiction and was considered weird as a boy. He meets Dennis, a foster child who claims to be on a mission from Mars, stays in a large box all day, fears sunlight, and wears a belt of flashlight batteries so he won't float away. David takes the six-year-old home on a trial. His sister and his wife's best friend offer support, but the guys are basically alone to figure this out. Dennis takes things, is expelled, and is coached by David in being normal. Will the court approve the adoption, and will Dennis stay? Can a man become a father and a child become a son?
Location: Binder 570


Me, Myself and Irene
Me, Myself and Irene
Year: 2000 Runtime: 1:56
A man with multiple personalities falls in love with a woman, only to find out that his other personalities have also. They end up fighting each other for her hand.
Location: DVD Spinner

Mean Girls
Mean Girls
Year: 2004 Runtime: 1:37
Raised in African bush country by her zoologist parents, Cady Heron thinks she knows about survival of the fittest. But the law of the jungle takes on a whole new meaning when the home-schooled 15-year-old enters public high school for the first time and encounters psychological warfare and unwritten social rules that teenage girls face today.
Location: DVD Spinner

Meet Joe Black
Meet Joe Black
Year: 1998 Runtime: 3:0
A media mogul acts as a guide to Death, who takes the form of a young man to learn about life on Earth and in the process, fall in love with his guide's daughter.
Location: DVD Spinner


Meet the Browns
Meet the Browns
Year: 2008 Runtime: 1:40
A single mother living in inner city Chicago, Brenda has been struggling for years to make ends meet and keep her three kids off the street.
But when she's laid off with no warning, she starts losing hope for the first time - until a letter arrives announcing the death of a father she's never met.
Desperate for any kind of help, Brenda takes her family to Georgia for the funeral. But nothing could have prepared her for the Browns, her father's fun-loving, crass Southern clan. In a small-town world full of long afternoons and country fairs, Brenda struggles to get to know the family she never knew existed...and finds a brand new romance that just might change her life.
Location: Binder 571


Meet the Fockers
Meet the Fockers
Year: 2004 Runtime: 1:45
All hell breaks loose when the Byrnes family meets the Focker family for the first time.
Location: DVD Spinner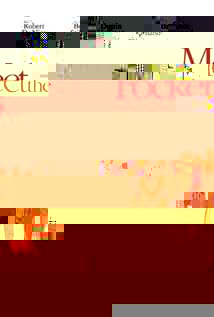 Meet the Parents
Meet the Parents
Year: 2000 Runtime: 1:48
Greg and Pam are in love. Greg is nervous about spending his first weekend with her parents. He tries very hard, sometimes too hard, to please her overbearing dad. Greg frequently ends up comically embarassing himself in front of the entire family all because he loves Pam so much. What won't he do to try and please Pam and her family?
Location: DVD Spinner


Memoirs of a Geisha
Memoirs of a Geisha
Year: 2005 Runtime: 2:25
Nitta Sayuri reveals how she transcended her fishing-village roots and became one of Japan's most celebrated geisha. Very classilyl done - no sex scenes, it is just implied. It was hard to get through the beginning - poor little girl getting beaten with a stick(!)
Location: DVD Spinner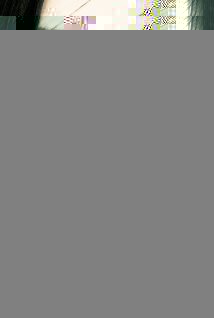 Mesmer
Mesmer
Year: 1994 Runtime: 1:46
The 18th-century Viennese medical establishment is threatened by the radical yet successful healing methods of Austrian physician Franz Anton Mesmer (Alan Rickman). Blind pianist Maria Theresa Paradies (Amanda Ooms), daughter of a well-to-do businessman, becomes Mesmer's patient after he calms her seizure at a concert. As the two are drawn into an intimate relationship, the situation is used as an excuse to banish Mesmer from Vienna. Undaunted, he moves on, becoming a court favorite in Paris.
Location: DVD Spinner


Mojave Moon
Mojave Moon
Year: 1996 Runtime: 1:35
Al McCord is hanging out at his favourite restaurant when he meets an attractive young woman (Ellie) who is looking for a ride from the city out into the Mojave Desert, where her mother lives. Little does he know that while Ellie is falling in love with him, he is falling for her mother (Julie), despite the nearby presence of Julie's boyfriend who seems likely to go berzerk at any moment. Even more strange, hilarious events follow and it's up to Al to find some explanation. His life may never again be the same.
Location: DVD Spinner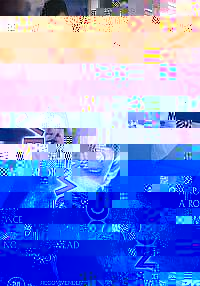 Mommie Dearest
Mommie Dearest
Year: 1981 Runtime: 2:8
Based on the book about Joan Crawford, one of the great Hollywood actresses of our time, written by her adopted daughter Christina Crawford. Joan decides to adopt children of her own to fill a void in her life. Yet, her problems with alcohol, men, and the pressures of show business get in the way of her personal life, turning her into a mentally abusive wreck seen through the eyes of Christina and her brother Christopher, who unwillingly bare the burden of life that was unseen behind the closed doors of "The Most Beautiful House in Brentwood."
Location: DVD Spinner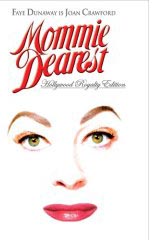 Monster In Law
Monster In Law
Year: 2005 Runtime: 1:41
After years of looking for Mr. Right, Charlotte `Charlie' Cantilini finally finds the man of her dreams, Kevin Fields, only to discover that his mother, Viola, is the woman of her nightmares. A recently fired news anchor who is afraid she will lose her son the way she has just lost her career, Viola determines to scare off her son's new fiancé by becoming the world's worst mother-in-law. While Viola's long-time assistant Ruby does her best to help Viola execute her crazy schemes, Charlie decides to fight back and the gloves come off as the two women battle it out to see just who is the alpha-female.
Location: DVD Spinner


Monty Python and the Holy Grail
Monty Python and the Holy Grail
Year: 1975 Runtime: 1:31
King Arthur and his knights embark on a low-budget search for the Grail, encountering many, very silly obstacles.
Location: DVD Spinner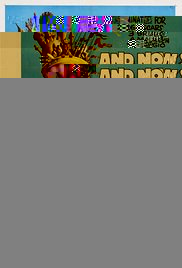 Moonlight - The Complete Series
Moonlight - The Complete Series
Year: 2007 Runtime: 0:0
A vampire lands work as a private investigator and falls for mortal woman. Great series, didn't survive the writers strike - it should have!
Location: DVD Spinner


Mr. & Mrs. Smith
Mr. & Mrs. Smith
Year: 2005 Runtime: 2:0
A bored married couple is surprised to learn that they are both assassins hired by competing agencies to kill each other.
Location: DVD Spinner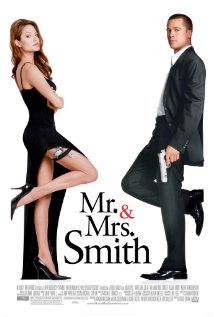 Mrs. Doubtfire
Mrs. Doubtfire
Year: 1993 Runtime: 2:5
After a bitter divorce, an actor disguises himself as a female housekeeper to spend time with his children held in custody by his former wife.
Location: DVD Spinner