1 2 3 4 5 6 7 8 9 10 11 12 13 14 15 16 17 18 19 20 21 22 23 24 25 26
506 titles found
DVD List
Just Married
Just Married
Year: 2003 Runtime: 1:35
A happy young couple, Sarah and Tom marry against the wishes of Sarah's friends and family and go to Europe for their Honeymoon. Unfortunately for them, Sarah's parents send Sarah's ex-boyfriend Peter Prentis to break up the happy marriage.
Location: Carousel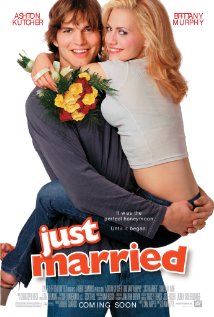 Killers
Killers
Year: 2010 Runtime: 1:40
A vacationing woman meets her ideal man, leading to a swift marriage. Back at home, however, their idyllic life is upset when they discover their neighbors could be assassins who have been contracted to kill the couple.
Location: Carousel

Knocked Up
Knocked Up
Year: 2007 Runtime: 2:13
Slobby Ben and up and coming career girl Alison meet at a bar, and end up having a one night stand. Eight weeks later, Ben is shocked when Alison meets him and reveals that she is pregnant. Despite having little in common, the two decide that they have to at least try to make some kind of relationship work for the baby's sake.
Location: DVD Spinner


Labor Day
Labor Day
Year: 2013 Runtime: 1:51
Depressed single mom Adele and her son Henry offer a wounded, fearsome man a ride. As police search town for the escaped convict, the mother and son gradually learn his true story as their options become increasingly limited.
Location: DVD Spinner

Ladyhawke
Ladyhawke
Year: 1985 Runtime: 2:1
Philipe Gastone, a thief, escapes from the dungeon at Aquila, sparking a manhunt. He is nearly captured when Captain Navarre befriends him. Navarre has been hunted by the Bishop's men for two years, ever since he escaped with the Lady Isabeau who the Bishop has lusted after. Navarre and Isabeau have a curse that the Bishop has placed on them that causes Navarre to be a wolf during the night and Isabeau to be a hawk during the day. Navarre insists that Philipe help him re-enter the city to help him kill the heavily guarded Bishop.
Location: DVD Spinner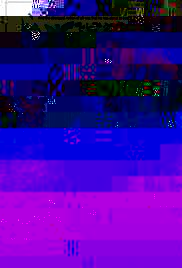 Laws of Attraction
Laws of Attraction
Year: 2004 Runtime: 1:30
Amidst a sea of litigation, two New York City divorce lawyers find love.
Location: DVD Spinner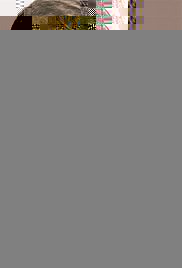 LeDivorce
LeDivorce
Year: 2003 Runtime: 1:57
Isabel (Hudson) heads to Paris to help out her pregnant stepsister (Watts), and arrives to find that her husband (Poupaud) has abandoned her. Deciding not to cave to les ennuis, the sisters hit the Paris social scene, where they attend parties where natives and expatriates mingle. Cross-cultural romances and hijinx ensue.
Location: DVD Spinner


Legally Blonde
Legally Blonde
Year: 2001 Runtime: 1:36
Location: DVD Spinner


Legally Blonde 2: Red, White & Blonde
Legally Blonde 2: Red, White & Blonde
Year: 2003 Runtime: 1:35
Sassy postgrad Elle Woods (Witherspoon) is all about animal rights. In fact, she puts her nuptial plans on hold to head to Washington D.C. to get an anti-animal testing bill passed. Her building's doorman (Newhart) quickly shows her the ways and workings of our nation's capital.
Location: DVD Spinner


Letters to Juliet
Letters to Juliet
Year: 2010 Runtime: 1:45
Sophie dreams of becoming a writer and travels to Verona, Italy where she meets the "Secretaries of Juliet".
Location: DVD Spinner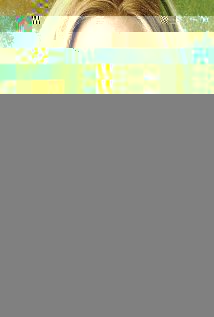 License to Wed
License to Wed
Year: 2007 Runtime: 1:31
A reverend puts an engaged couple through a grueling marriage preparation course to see if they are meant to be married in his church.
Location: DVD Spinner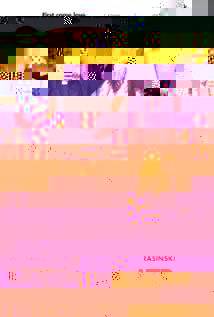 Life & Times of Judge Roy Bean
Life & Times of Judge Roy Bean
Year: 1972 Runtime: 2:0
A no account outlaw establishes his own particular brand of law and order and builds a town on the edges of civilization in this farcical western. With the aid of an old law text and unpredictable notions Roy Bean distinguishes between lawbreakers and lawgivers by way of his pistols.
Location: Carousel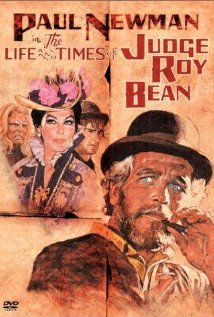 Life As a House
Life As a House
Year: 2001 Runtime: 2:4
When a man is diagnosed with terminal cancer, he takes custody of his misanthropic teenage son, for whom quality time means getting high, engaging in small-time prostitution, and avoiding his father.
Location: DVD Spinner


The Life of David Gale
The Life of David Gale
Year: 2003 Runtime: 2:10
A man against capital punishment is accused of murdering a fellow activist and is sent to death row.
Location: DVD Spinner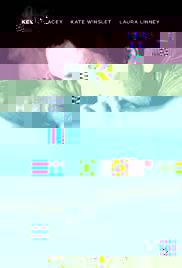 Life of Pi
Life of Pi
Year: 2012 Runtime: 2:7
In Canada, a writer visits the Indian storyteller Pi Patel and asks him to tell his life story. Pi tells the story of his childhood in Pondicherry, India, and the origin of his nickname. One day, his father, a zoo owner, explains that the municipality is no longer supporting the zoo and he has hence decided to move to Canada, where the animals the family owns would also be sold. They board on a Japanese cargo ship with the animals and out of the blue, there is a storm, followed by a shipwrecking. Pi survives in a lifeboat with a zebra, an orangutan, a hyena and a male Bengal tiger nicknamed Richard Parker. They are adrift in the Pacific Ocean, with aggressive hyena and Rickard Parker getting hungry. Pi needs to find a way to survive.
Location: Carousel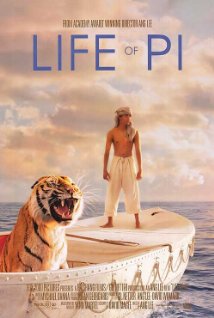 Life or Something Like It
Life or Something Like It
Year: 2002 Runtime: 1:45
A reporter, Lanie Kerrigan (Jolie), interviews a psychic homeless man (Shalhoub) for a fluff piece about a football game's score. Instead, he tells her that her life has no meaning, and is going to end in just a few days, which sparks her to action, trying to change the pattern of her life...
Location: DVD Spinner


Limitless
Limitless
Year: 2011 Runtime: 1:45
An action-thriller about a writer who takes an experimental drug that allows him to use 100 percent of his mind. As one man evolves into the perfect version of himself, forces more corrupt than he can imagine mark him for assassination. Out-of-work writer Eddie Morra's (Cooper) rejection by girlfriend Lindy (Abbie Cornish) confirms his belief that he has zero future. That all vanishes the day an old friend introduces Eddie to NZT, a designer pharmaceutical that makes him laser focused and more confident than any man alive. Now on an NZT-fueled odyssey, everything Eddie's read, heard or seen is instantly organized and available to him. As the former nobody rises to the top of the financial world, he draws the attention of business mogul Carl Van Loon (De Niro), who sees this enhanced version of Eddie as the tool to make billions.
Location: Carousel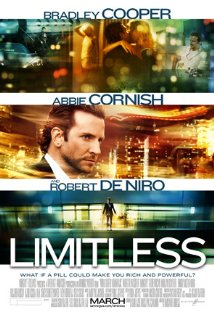 Lincoln
Lincoln
Year: 2012 Runtime: 2:30
As the Civil War continues to rage, America's president struggles with continuing carnage on the battlefield and as he fights with many inside his own cabinet on the decision to emancipate the slaves.
Location: DVD Spinner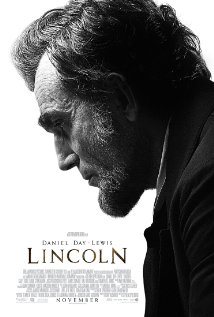 Little Girl Lost (10 Movie Family Pack)
Little Girl Lost (10 Movie Family Pack)
Year: 1988 Runtime: 1:34
Based on a true story, The Brady family fight to adopt a little girl they fostered. But then social welfare decide to send Tella back to her natural father, who it is apparent is sexually and physically abusing her. The Bradys fight to get her back.
Location: DVD Spinner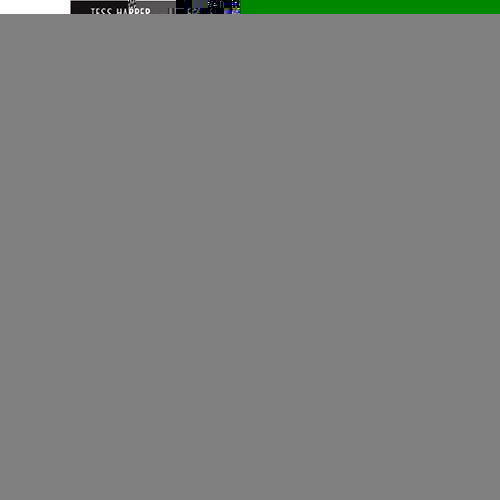 Little Secrets
Little Secrets
Year: 2002 Runtime: 1:36
Emily Lindstrom, 14, is an aspiring concert violinist; she's spending the summer practicing for a big audition while her girlfriends are at camp. She's also got a thriving neighborhood business: for 50 cents, she'll keep your secret. Her mother is very pregnant, and her parents seem more concerned about the new baby than anything Emily cares about. A new family moves in next door; their son, Philip, 12, becomes Emily's friend. Eventually, the weight of Emily's secrets - her own, the ones she's keeping professionally, and a secret Philip tells her, send her life temporarily crashing down.
Location: DVD Spinner
Eddie's DVD