1 2 3 4 5 6 7 8 9 10 11 12 13 14 15 16 17 18 19 20 21 22 23 24 25 26
506 titles found
DVD List
Local Hero
Local Hero
Year: 1983 Runtime: 1:51
An American oil company sends a man to Scotland to buy up an entire village where they want to build a refinery. But things don't go as expected.
Location: DVD Spinner


Lock Stock and Two Smoking Barrels
Lock Stock and Two Smoking Barrels
Year: 1998 Runtime: 1:47
A botched card game in London triggers four friends, thugs, weed-growers, hard gangsters, loan sharks and debt collectors to collide with each other in a series of unexpected events, all for the sake of weed, cash and two antique shotguns.
Location: DVD Spinner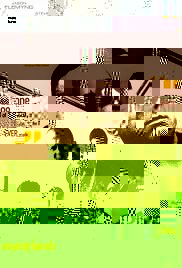 Love & Mercy
Love & Mercy
Year: 2014 Runtime: 2:1
In the 1960s, Beach Boys leader Brian Wilson struggles with emerging psychosis as he attempts to craft his avant-garde pop masterpiece. In the 1980s, he is a broken, confused man under the 24-hour watch of shady therapist Dr. Eugene Landy.
Location: Carousel

Made
Made
Year: 2001 Runtime: 1:35
Two aspiring boxers, lifelong friends, get involved in a money-laundering scheme through a low-level organized crime group. (In a double feature DVD case with Van Wilder)
Location: DVD Spinner
Eddie's DVD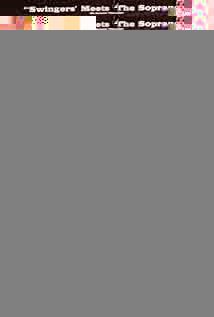 Made of Honor
Made of Honor
Year: 2008 Runtime: 1:41
A guy in love with an engaged woman tries to win her over after she asks him to be her maid of honor.
Location: DVD Spinner

Madea - Witness Protection
Madea - Witness Protection
Year: 2012 Runtime: 1:54
A Wall Street investment banker who has been set up as the linchpin of his company's mob-backed Ponzi scheme is relocated with his family to Aunt Madea's southern home.
Location: DVD Spinner

A Madea Christmas
A Madea Christmas
Year: 2013 Runtime: 1:40
Madea dispenses her unique form of holiday spirit on rural town when she's coaxed into helping a friend pay her daughter a surprise visit in the country for Christmas.
Location: DVD Spinner

Madea Goes to Jail
Madea Goes to Jail
Year: 2009 Runtime: 1:43
Mischievous grandma Madea lands in jail, where she meets a variety of mixed-up characters.
Location: DVD Spinner

Madea's Family Reunion
Madea's Family Reunion
Year: 2006 Runtime: 1:47
While planning her family reunion, a pistol-packing grandma must contend with the other dramas on her plate, including the runaway who has been placed under her care, and her love-troubled nieces.
Location: DVD Spinner

Maid in Manhattan
Maid in Manhattan
Year: 2002 Runtime: 0:0
Marisa Ventura (Lopez) is a single mother born and bred in the boroughs of New York City, who works as a maid in a first-class Manhattan hotel. By a twist of fate and mistaken identity, Marisa meets Christopher Marshall (Fiennes), a handsome heir to a political dynasty, who believes that she is a guest at the hotel. Fate steps in and throws the unlikely pair together for one night. When Marisa's true identity is revealed, the two find that they are worlds apart, even though the distance separating them is just a subway ride between Manhattan and the Bronx.
Location: DVD Spinner

Majestic, The
Majestic, The
Year: 2001 Runtime: 2:32
Peter Appleton is an ambitious young screenwriter working for HHS Studios during Hollywood's Golden Age, 1951 in particular. "Ashes to Ashes" is about to be released, and he's dating the attractive movie star, Sandra Sinclair. Just when everything seems to be going his way, it is discovered he (unwittingly) attended a Communist meeting during college when pulled there by his girlfriend at the time, and thus heavy suspicion settles over him and he'll have to stand before Congress. Afraid of what might happen if they don't, HHS cancels Appleton's contract and aborts the release date of the film. Appleton promptly begins to wallow in self-pity and spends nearly an entire night at a bar, then drives intoxicated through the streets of the California course until plummeting into a stormy river and getting knocked unconscious. Washing up on the beaches of a small town called Lawson. Although the people there are pleasant and likeable, the town is depressed and lifeless due to having lost 62 of it's sons in World War II. One of them, Luke Trimble, was missing in action; and miraculously, Peter bears a striking resemblence to the black and white photos, close enough to fool even Luke's father, Harry. However, thanks to the blow to the head and the alcohol, Peter has suffered amnesia and decides he must be who they think he is. Besides, it's not a bad life: Luke's beautiful lover, lawyer Adele Stanton, is all over him, the town has suddenly come back to life with excitement, and he and his "father" rebuild a movie palace Harry used to run, the Majestic. Unfortunately, Peter's memory returns in time for G-men to track him down.
Location: Carousel


Man of the Year
Man of the Year
Year: 2006 Runtime: 1:45
A comedian who hosts a news satire program decides to run for president, and a computerized voting machine malfunction gets him elected.
Location: DVD Spinner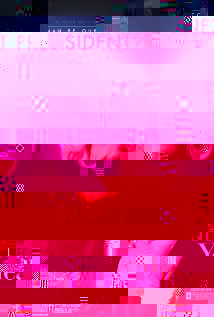 Management
Management
Year: 2008 Runtime: 1:34
A traveling art saleswoman tries to shake off a flaky motel manager who falls for her and won't leave her alone.
Location: DVD Spinner

March of the Penguins
March of the Penguins
Year: 2005 Runtime: 0:0
A look at the annual journey of Emperor penguins as they march -- single file -- to their traditional breeding ground.
Location: DVD Spinner

Martian Child
Martian Child
Year: 2007 Runtime: 1:46
What's the nature of being a parent and of being a child? David is a widower grieving for two years. He writes science fiction and was considered weird as a boy. He meets Dennis, a foster child who claims to be on a mission from Mars, stays in a large box all day, fears sunlight, and wears a belt of flashlight batteries so he won't float away. David takes the six-year-old home on a trial. His sister and his wife's best friend offer support, but the guys are basically alone to figure this out. Dennis takes things, is expelled, and is coached by David in being normal. Will the court approve the adoption, and will Dennis stay? Can a man become a father and a child become a son?
Location: Carousel


Me, Myself and Irene
Me, Myself and Irene
Year: 2000 Runtime: 1:56
A man with multiple personalities falls in love with a woman, only to find out that his other personalities have also. They end up fighting each other for her hand.
Location: DVD Spinner

Mean Girls
Mean Girls
Year: 2004 Runtime: 1:37
Raised in African bush country by her zoologist parents, Cady Heron thinks she knows about survival of the fittest. But the law of the jungle takes on a whole new meaning when the home-schooled 15-year-old enters public high school for the first time and encounters psychological warfare and unwritten social rules that teenage girls face today.
Location: DVD Spinner

Meet Joe Black
Meet Joe Black
Year: 1998 Runtime: 3:0
A media mogul acts as a guide to Death, who takes the form of a young man to learn about life on Earth and in the process, fall in love with his guide's daughter.
Location: DVD Spinner


Meet the Browns
Meet the Browns
Year: 2008 Runtime: 1:40
A single mother living in inner city Chicago, Brenda has been struggling for years to make ends meet and keep her three kids off the street.
But when she's laid off with no warning, she starts losing hope for the first time - until a letter arrives announcing the death of a father she's never met.
Desperate for any kind of help, Brenda takes her family to Georgia for the funeral. But nothing could have prepared her for the Browns, her father's fun-loving, crass Southern clan. In a small-town world full of long afternoons and country fairs, Brenda struggles to get to know the family she never knew existed...and finds a brand new romance that just might change her life.
Location: Carousel


Meet the Fockers
Meet the Fockers
Year: 2004 Runtime: 1:45
All hell breaks loose when the Byrnes family meets the Focker family for the first time.
Location: DVD Spinner