1 2 3 4 5 6 7 8 9 10 11 12 13 14 15 16 17 18 19 20 21 22 23
DVD List
Over Her Dead Body
Over Her Dead Body
Year: 2008 Runtime: 1:35
A ghost tries to sabotage her former boyfriend's current relationship with a psychic.
Location: DVD Spinner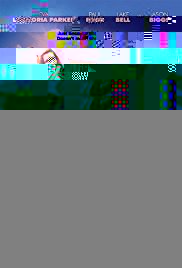 Partners in Crime
Partners in Crime
Year: 2000 Runtime: 1:30
Gene Reardon (Hauer) is a twice-divorced police detective who lives with his daughter. When a well-heeled local man is kidnapped, the FBI is called in, which introduces Longsworth (played by Paulina Porizkova). Longsworth happens to have been Reardon's first wife. Reardon's police reputation stinks because he botched a high-profile kidnapping case many years ago, which resulted in a baby who was never found. When ransom demands are finally heard, Reardon must try to solve the case without repeating his mistakes.
Location: DVD Spinner

Patch Adams
Patch Adams
Year: 1998 Runtime: 1:55
Patch Adams is determined to become a medical doctor because he enjoys helping people. Unfortunately, the medical and scientific community does not appreciate his methods of healing the sick, while the actual patients, medical professors, and hospital nurses all appreciate the work *he* can do, because they are unable to do it.
Location: Binder 732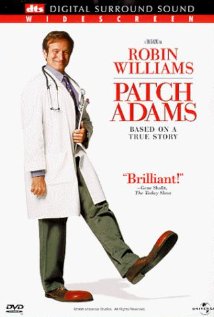 Pearl Harbor
Pearl Harbor
Year: 2001 Runtime: 3:3
Pearl Harbor follows the story of two best friends, Rafe and Danny, and their love lives as they go off to join the war.
Location: DVD Spinner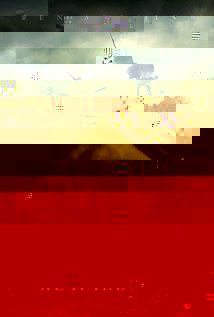 The Perfect Storm
The Perfect Storm
Year: 2000 Runtime: 2:10
An unusually intense storm pattern catches some commercial fishermen unaware and puts them in mortal danger.
Location: DVD Spinner
Eddie's DVD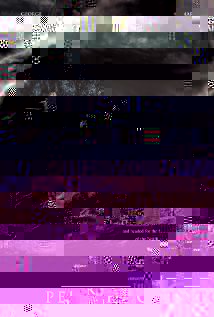 Perfect Stranger
Perfect Stranger
Year: 2007 Runtime: 1:9
Rowena Price is a muckraking reporter for a New York paper. When her story about a closeted gay Senator who preaches family values is spiked, she quits and soon finds herself investigating the grisly murder of a childhood friend. Her friend had been dumped by ad exec Harrison Hill, so he's Rowena's prime suspect. Rowena gets a job at the ad agency as a temp, and she's soon the object of Hill's attentions. She's helped in her subterfuge by Miles Haley, a friend at the paper who has a secret thing for her. Everyone, it seems, has secrets, including Hill, who must keep his affairs from his wife - her money fuels his lifestyle. Murder will out?
Location: Binder 572


A Perfect World
A Perfect World
Year: 1993 Runtime: 2:18
"A Perfect World," ostensibly about the escape of convicts Butch Haynes (Kevin Costner) and Terry Pugh (Keith Szarabajka) from a Huntsville prison, quickly focusses on their hostage-taking of an 8-year old boy, Philip Perry (T. J. Lowther). The movie opens with the final scene, Butch lying in a field with a Casper the Friendly Ghost mask lying beside him in the grass, a helicopter hovering, and money blowing in the breeze. Both the man and the mask have a faint smile on their faces. The rest of the movie answers the questions posed by that enigmatic opening image.
Location: Binder 883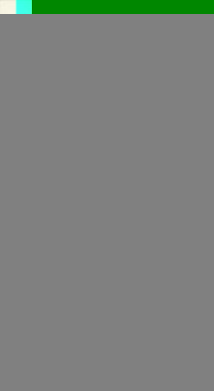 The Perks of Being a Wallflower
The Perks of Being a Wallflower
Year: 2012 Runtime: 1:42
Based on the novel written by Stephen Chbosky, this is about 15-year-old Charlie (Logan Lerman), an endearing and naive outsider, coping with first love (Emma Watson), the suicide of his best friend, and his own mental illness while struggling to find a group of people with whom he belongs. The introvert freshman is taken under the wings of two seniors, Sam and Patrick, who welcome him to the real world.
Location: DVD Spinner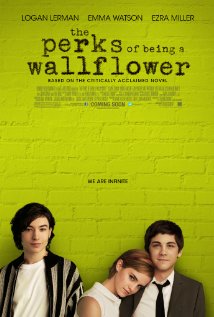 Phenomenon
Phenomenon
Year: 0 Runtime: 2:3
The main character observes a strange light on his birthday at a bar. The following days he becomes very intelligent and puts the intelligence to good use in his community. When word gets around he becomes known as a freak and everyone wants to figure out why this happened to a car mechanic. The government also wants to get their hands on it to put it to other uses.
Location: DVD Spinner


Picture Perfect
Picture Perfect
Year: 1997 Runtime: 0:0
Location: DVD Spinner


Pirates of the Caribbean
Pirates of the Caribbean
Year: 2003 Runtime: 0:0
Blacksmith Will Turner teams up with eccentric pirate "Captain" Jack Sparrow to save his love, the governor's daughter, from Jack's former pirate allies, who are now undead.
Location: Binder 679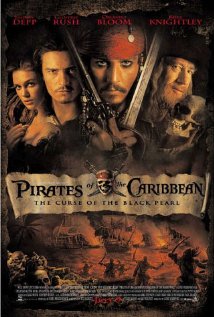 Pirates of the Caribbean - Dead Man's Chest
Pirates of the Caribbean - Dead Man's Chest
Year: 2006 Runtime: 2:31
Jack Sparrow races to recover the heart of Davy Jones to avoid enslaving his soul to Jones' service, as other friends and foes seek the heart for their own agenda as well.
Location: DVD Spinner

Planes, Traines & Automobiles
Planes, Traines & Automobiles
Year: 1987 Runtime: 1:32
All that Neal Page wants to do is to get home for Thanksgiving. His flight has been cancelled due to bad weather, so he decides on other means of transport. As well as bad luck, Neal is blessed with the presence of Del Griffith, Shower Curtain Ring Salesman and all-around blabbermouth, who is never short of advice, conversation, bad jokes, or company. And when he decides that he is going the same direction as Neal.
Location: DVD Spinner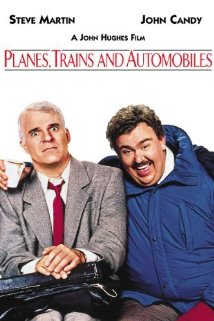 Pleasantville
Pleasantville
Year: 1998 Runtime: 2:4
Two teenagers find themselves in a 1950's sitcom where their influence begins to profoundly change that complacent world.
Location: DVD Spinner

Possession
Possession
Year: 2002 Runtime: 1:42
A pair of literary sleuths unearth the amorous secret of two Victorian poets only to find themselves falling under a passionate spell.
Location: DVD Spinner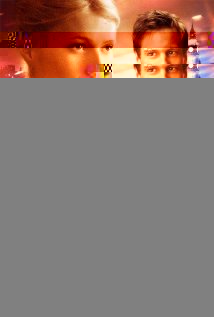 Practical Magic
Practical Magic
Year: 1998 Runtime: 1:44
Sally and Gillian Owens have always known they were different. Raised by their aunts after their parents' death, the sisters grew up in a household that was anything but typical--their aunts fed them chocolate cake for breakfast and taught them the uses of practical magic. But the invocation of the Owens' sorcery also carries a price--some call it a curse: the men they fall in love with are doomed to an untimely death. Now adult women with very different personalities, the quiet Sally and the fiery Gillian must use all of their powers to fight the family curse and a swarm of supernatural forces that threatens the lives of all the Owens women.
Location: DVD Spinner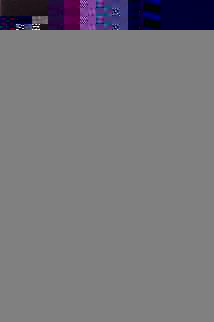 Priceless
Priceless
Year: 2006 Runtime: 1:46
Through a set of wacky circumstances, a young gold digger mistakenly woos a mild-mannered bartender thinking he's a wealthy suitor.
Location: DVD Spinner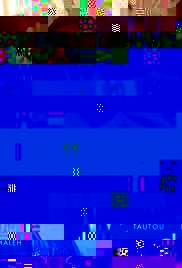 Primal Fear
Primal Fear
Year: 1996 Runtime: 2:9
Courtroom thriller about a slick, hotshot lawyer who takes the seemingly unwinnable case of a young altar boy accused of murdering an eminent catholic priest.
Location: Binder 692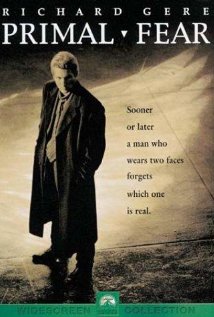 PS: I Love You
PS: I Love You
Year: 2007 Runtime: 2:6
Holly Kennedy is beautiful, smart and married to the love of her life - a passionate, funny, and impetuous Irishman named Gerry. So when Gerry's life is taken by an illness, it takes the life out of Holly. The only one who can help her is the person who is no longer there. Nobody knows Holly better than Gerry. So it's a good thing he planned ahead. Before he died, Gerry wrote Holly a series of letters that will guide her, not only through her grief, but in rediscovering herself. The first message arrives on Holly's 30th birthday in the form of a cake, and to her utter shock, a tape recording from Gerry, who proceeds to tell her to get out and "celebrate herself". In the weeks and months that follow, more letters from Gerry are delivered in surprising ways, each sending her on a new adventure and each signing off in the same way; P.S. I Love You. Holly's mother and best friends begin to worry that Gerry's letters are keeping Holly tied to the past, but in fact, each letter is pushing her further into a new future. With Gerry's words as her guide, Holly embarks on a journey of rediscovery in a story about marriage, friendship and how a love so strong can turn the finality of death into a new beginning for life.
Location: Binder 573

The Pursuit of Happyness
The Pursuit of Happyness
Year: 2006 Runtime: 1:57
In 1981, Chris Gardner was a struggling salesman in little needed medical bone density scanners while his wife toiled in double shifts to support the family including their young son, Christopher. In the face of this difficult life, Chris has the desperate inspiration to try for a stockbroker internship where one in twenty has a chance of a lucrative full time career. Even when his wife leaves him because of this choice, Chris clings to this dream with his son even when the odds become more daunting by the day. Together, father and son struggle through homelessness, jail time, tax seizure and the overall punishing despair in a quest that would make Gardner a respected millionaire.
Location: DVD Spinner