1 2 3 4 5 6 7 8 9 10 11 12 13 14 15 16 17 18 19 20 21 22
DVD List
Caddyshack
Caddyshack
Year: 1980 Runtime: 1:38
An exclusive golf course has to deal with a brash new member and a destructive dancing gopher.
Location: DVD Spinner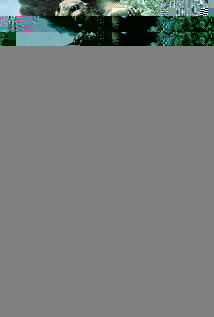 Caddyshack II
Caddyshack II
Year: 1988 Runtime: 1:38
When a crass new-money tycoon's membership application is turned down at a snooty country club, he retaliates by buying the club and turning it into a tacky amusement park.
Location: DVD Spinner
Eddie's DVD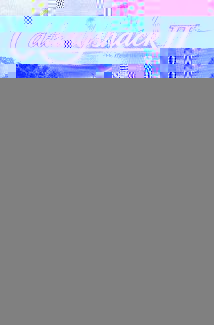 Camp Nowhere
Camp Nowhere
Year: 1994 Runtime: 1:36
Morris "Mud" Himmel has a problem. His parents desperately want to send him away to summer camp. He hates going to summer camp, and would do anything to get out of it. Talking to his friends, he realises that they are all facing the same sentence: a boring summer camp. Together with his friends, he hatches a plan to trick all the parents into sending them to a camp of his own design, which would actually be a parent-free paradise. Blackmailing former drama teacher Dennis Van Welker into helping, they must convince the parents that the camp is genuine, and that they aren't allowed to visit...(in a Double Feature DVD case with Secret of the Lost Legend)
Location: DVD Spinner
Eddie's DVD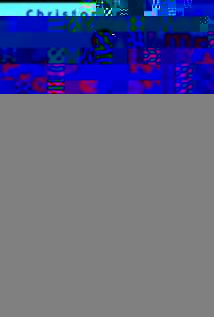 The Cannonball Run
The Cannonball Run
Year: 1981 Runtime: 1:35
A wide variety of eccentric competitors participate in a wild and illegal cross-country car race.
Location: DVD Spinner
Eddie's DVD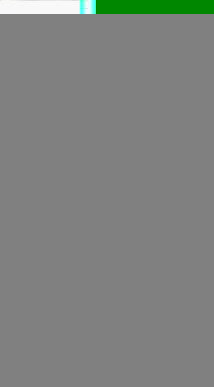 Carry Me Home
Carry Me Home
Year: 2004 Runtime: 0:0
Marlboro, NY 1947, a time when the country is recovering from WW II, which includes the families of GIs killed in the war and the economy in ruins. Harriet (Penelope Ann Miller) keeps together her household of two children - Carrie (Ashley Rose Orr) and Brian (Harrison Chad) - by being a seamstress to the likes of Mrs. Gortimer (Jane Alexander), a town gossip and matchmaker who is advising Harriet to pay attention to the return of Bernard (David Alan Rasche) as a potential 'marrying kind'. Harriet spends her days working and remembering her GI husband killed in the war. Daughter Carrie is approaching puberty and yet refuses to behave like a girl, wearing her father's dogtags and jeans, running instead with a group of boys including her younger brother and two other lads. The 'gang' has a secret clubhouse, make mischief, taunt the mentally challenged neighbor Charlie (Kevin Anderson), unfortunate son of Grizzle (Leo Burmester) who abuses his unwanted son by forcing him to live in a barn. Charlie's only friends are the puppies he treasures. The destructive pranks played on pathetic Charlie include stealing one of his pups, destroying the food garden of Grizzle, pouring sugar in the gas tank of Grizzle's John Deere tractor, etc. In other words this little group of kids is cruel and their shenanigans are mean-spirited.

Harriet finds it impossible to control the behavior of Carrie and quite out of keeping with the 1940s family unit, Carrie sasses her mother viciously and in general is an unlikable brat. When Bernard begins his courtship of Harriet the prospect of Harriet's finding a modicum of happiness is undermined by Carrie's behavior. In a particularly cruel evening's prank, Grizzle's garden is destroyed, Charlie is reduced to self-mutilation because of the stealing of his pup, and the lowly barn in which he lives is destroyed by fire. Grizzle and Charlie survive and the effect of this final disaster on the lives of Harriet and her children and their 'emotional awakening' serves to make a hanky call and end the story with an unsatisfying bump.
Location: DVD Spinner
Cast Away
Cast Away
Year: 2000 Runtime: 2:23
After FedEx systems engineer Chuck Noland is ripped out of his hasty life by the clock in a plane crash, he finds himself alone on the shores of a tropical island. First, frustration gets to him and then he realizes how little his chances are to ever get back to civilisation. Four years later, Chuck has learned very well how to survive on his own: mending his dental health, catching fish with a spear, predicting the weather with a selfmade calendar. A photograph of his girlfriend Kelly has kept his hopes alive all these years. Finally, Chuck takes the opportunity to take off for home: He sets off on a wooden raft with a sail that has washed ashore.
Location: DVD Spinner


Cat Woman
Cat Woman
Year: 2994 Runtime: 1:44
Patience Phillips (Halle Berry) is a timid woman who can't stand up for herself. She lets people walk all over her, and has wasted her artistic talent working for a cosmetic company as a graphic designer. George Hedare (Lambert Wilson) runs the company with his supermodel wife, Laurel (Sharon Stone). The company is about to launch a new anti-aging product nationwide. Patience must go to the production factory to deliver her artwork, and she accidentally hears that the product has unsafe health problems. To keep the secret safe, she must to be eliminated. Patience runs into a large waste water pipe, where she is trapped, and they flush her into the river, where she drowns. An Egyptian Mau cat has been watching Patience for several days, knowing that she was about to die. The cat has special powers that are given only to a few deserving women after they die. Patience is reborn with new catlike powers. She now becomes Catwoman with the senses and agility of a cat. Patience and Catwoman are two completely different people, yet they are one. Catwoman goes on the prowl, looking for the reason why she was murdered, and then for revenge. A police detective, Tom Lone (Benjamin Bratt), who is investigating crimes, that he thinks Catwoman committed, meets Patience and asks her out for a date. Catwoman's wild side begins to have more influence over Patience, and she begins to follow her own rules.
Location: Binder 563


Catch Me if You Can
Catch Me if You Can
Year: 2002 Runtime: 2:21
New Rochelle, the 1960s. High schooler Frank Abagnale Jr. idolizes his father, who's in trouble with the IRS. When his parents separate, he runs away to Manhattan with $25 in his checking account, and he vows to regain dad's losses and get his parents back together. Just a few years later, the FBI tracks him down in France; he's extradited, tried, and jailed for passing more than $4,000,000 in bad checks. Along the way, he's posed as a Pan Am pilot, a pediatrician, and an attorney. And, from nearly the beginning of this life of crime, he's been pursued by a dour FBI agent, Carl Hanratty. What starts as cat and mouse becomes something akin to father and son.
Location: DVD Spinner


Charlie St. Cloud
Charlie St. Cloud
Year: 2010 Runtime: 1:39
Charlie St. Cloud is a young man overcome by grief at the death of his younger brother. So much so that he takes a job as caretaker of the cemetery in which his brother is buried. Charlie has a special lasting bond with his brother though, as he can see him. Charlie meets up with his brother (Sam) each night to play catch and talk. Then, a girl comes into Charlie's life and he must choose between keeping a promise he made to Sam, or going after the girl he loves
Location: DVD Spinner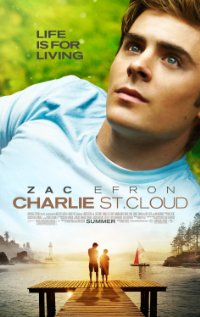 Chasing Amy
Chasing Amy
Year: 1997 Runtime: 0:0
Holden and Banky represent two average guys in this movie, who just need someone to bring out their hidden secrets. Enter Alyssa Jones and Hooper LaMont, two homosexuals who are slightly more experienced than the former two. Together, Hooper and Alyssa show Holden and Banky that being gay isn't as bad as they might think. Meanwhile, Holden develops an 'untainted' love for Alyssa, one which she finally sees in him as well, taking Holden on a journey through the complexities of love in the 90s.
Location: DVD Spinner


Chicken Run
Chicken Run
Year: 2000 Runtime: 0:0
Chicken Run is a comedy escape drama with a touch of passion set on a sinister Yorks chicken farm in 1950s England.
Location: DVD Spinner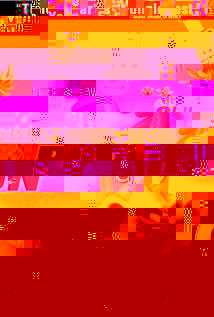 China Syndrome
China Syndrome
Year: 1979 Runtime: 0:0
While doing a series of reports on alternative energy sources, an opportunistic reporter Kimberly Wells witnesses an accident at a nuclear power plant. Wells is determined to publicise the incident but soon finds herself entangled in a sinister conspiracy to keep the full impact of the incident a secret.
Location: DVD Spinner


A Christmas Carol
A Christmas Carol
Year: 2000 Runtime: 1:34
A great performance by Patrick Stewart of this classic. I like this one better than the Allistar Cooke version.
Location: DVD Spinner


The Christmas Shoes
The Christmas Shoes
Year: 2002 Runtime: 1:40
Two separate stories mesh - in the first, a young music teacher, Maggie Andrews, begins dying of a heart condition and her son Nathan tries to get a pair of Christmas shoes for her before she dies. In the second, lawyer Robert Layton and his wife Kate are slowly drifting apart and the matter comes to a head during Christmas when Kate takes over for Maggie for the school choir and declines a job in Robert's firm. When Robert's mother passes away, he begins to reconsider things and his and Nathan's paths cross on Christmas Eve as Nathan tries to raise the money for the shoes and Robert tries to get a present for his daughter.
Location: DVD Spinner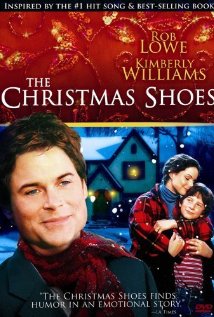 A Christmas Story
A Christmas Story
Year: 1983 Runtime: 1:38
Ralphie has to convince his parents, teachers, and Santa that a Red Ryder BB gun really is the perfect gift for the 1940's.
Location: DVD Spinner


The Christmas Wish
The Christmas Wish
Year: 1998 Runtime: 1:33
Intent on fulfilling his grandma's Christmas wish, a man sets out to find the woman mentioned in his late grandfather's journals. He learns the secrets of his past and the true meaning of Christmas
Location: DVD Spinner

The Chronicles of Narnia: The Lion, the Witch and the Wardrobe
The Chronicles of Narnia: The Lion, the Witch and the Wardrobe
Year: 2005 Runtime: 2:23
When the Pevensie family are evacuated out to the country, they are unaware of the adventure they will encounter. During a game of hide and seek, the youngest daughter, Lucy (Henley) discovers a wardrobe which transports her to the land of Narnia. Covered in snow, Narnia is full of weird and wonderful creatures, but is watched over by the evil White Witch, Jadis (Swinton). When all four Pevensie children end up through the wardrobe, they discover that it was meant to be, as two daughters of Eve and two sons of Adam must join with the mighty lion, Aslan (Neeson) to defeat the evil White Witch.
Location: DVD Spinner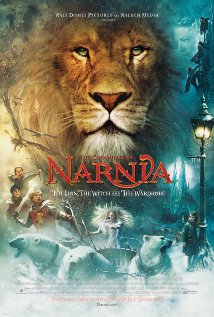 A Cinderella Story
A Cinderella Story
Year: 2004 Runtime: 0:0
Routinely exploited by her wicked stepmother, the downtrodden Sam Montgomery is excited about the prospect of meeting her Internet beau at the school's Halloween dance.
Location: DVD Spinner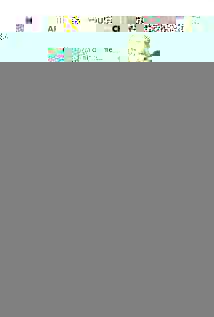 City of Angels
City of Angels
Year: 1998 Runtime: 1:54
Inspired by the modern classic, Wings of Desire, City involves an angel (Cage) who is spotted by a doctor in an operating room. Franz plays Cage's buddy who somehow knows a lot about angels.
Location: DVD Spinner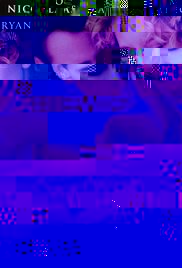 City of Joy
City of Joy
Year: 1992 Runtime: 0:0
Hazari Pal lives in a small village in Bihar, India, with his dad, mom, wife, Kamla, daughter, Amrita, and two sons, Shambhu and Manooj. As the Pal are unable to repay the loan they had taken years ago from a moneylender, their land and property are auctioned, and they are rendered homeless. Hazari and his family re-locate to Calcutta with hopes of starting life anew, save some money and go back to Bihar, as well as get Amrita married. Things do not go as planned, as they lose their entire savings to a con-man, Gangooly, who took their money as rent by pretending to be a landlord.
Location: DVD Spinner