1 2 3 4 5 6 7 8 9 10 11 12 13 14 15 16 17 18 19 20 21 22 23 24 25 26
506 titles found
DVD List
Bourne Identity
Bourne Identity
Year: 2002 Runtime: 1:59
Based very loosely on Robert Ludlum's novel, the Bourne Identity is the story of a man whose wounded body is discovered by fisherman who nurse him back to health. He can remember nothing and begins to try to rebuild his memory based on clues such as the Swiss bank account, the number of which, is implanted in his hip. He soon realizes that he is being hunted and takes off with Marie on a search to find out who he is and why he is being hunted.
Location: Carousel


Bourne Supremacy
Bourne Supremacy
Year: 2004 Runtime: 1:48
After escaping from the emotional and physical pain he previously encountered. Jason Bourne and his girlfriend Marie begin a new life as far away as possible. But when an assassination attempt on Bourne goes horribly wrong, Bourne must re-enter the life he wanted to leave behind, in order to find out the truth why they are still after him.
Location: Carousel


The Break-Up
The Break-Up
Year: 2006 Runtime: 1:46
In a bid to keep their luxurious condo from their significant other, a couple's break-up proceeds to get uglier and nastier by the moment.
Location: DVD Spinner

The Breakfast Club
The Breakfast Club
Year: 1985 Runtime: 1:37
Five high school students meet in Saturday detention and discover how they have a lot more in common than they thought. A true classic that still is relavent even 30 years later!
Location: DVD Spinner

The Breakfast Club
The Breakfast Club
Year: 1985 Runtime: 1:37
Five high school students, all different stereotypes, meet in detention, where they pour their hearts out to each other, and discover how they have a lot more in common than they thought.
Location: Carousel

Breaking Bad - The Complete Series
Breaking Bad - The Complete Series
Year: 0 Runtime: 0:0
Without giving away any spoilers from the previous season, forming a partnership with Jesse and Mike, Walt proceeds to make a killing in the meth business until the fruits of his murderous schemes are threatened by a new development in the investigation led by his relentless brother-in-law, Hank.
Location: DVD Spinner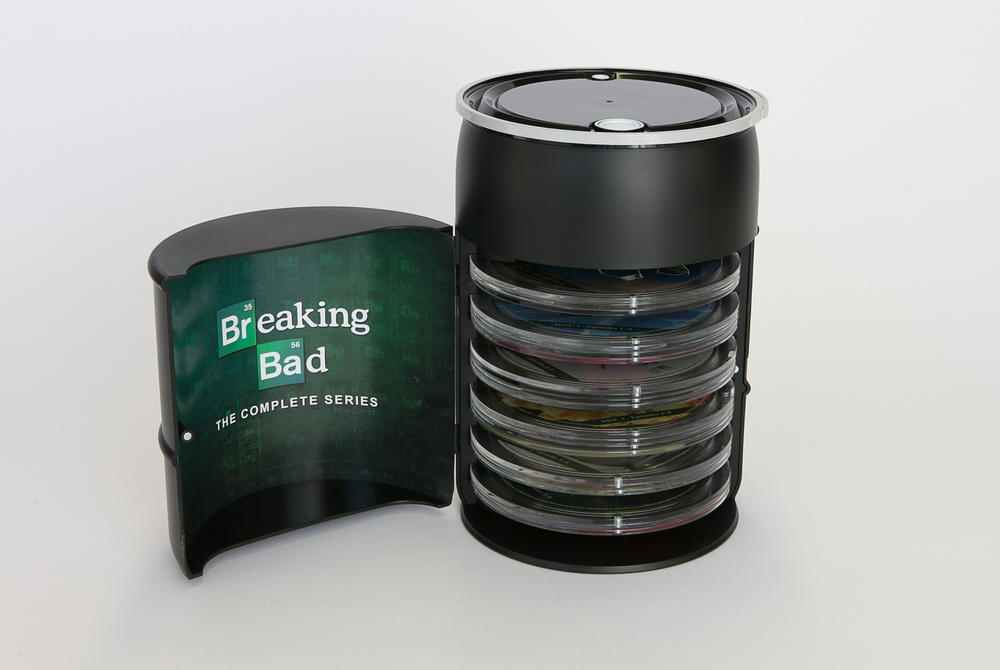 The Bridges of Madison County
The Bridges of Madison County
Year: 1995 Runtime: 2:15
The path of Francesca Johnson's future seems destined when an unexpected fork in the road causes her to question everything she had come to expect from life. While her husband and children are away at the Iowa state fair in the Summer of 1965, Robert Kincaid happens upon the Johnson farm and asks Francesca for directions to Rosamunde Bridge. He explains that he is on assignment from National Geographic magazine to photograph the bridges of Madison County. She agrees to show him to the bridges and thus begins the bittersweet and all-too-brief romance of her life. Through the pain of separation from her secret love and the stark isolation she feels as the details of her life consume her, she writes down the story of this four-day love affair in a 3-volume diary. The diary is found by her children among her possessions and alongside Robert Kincaid's possessions after Francesca is dead. The message they take from the diaries is one of hope that they will do what is necessary to find happiness in their lives -- whatever is necessary. After learning that Robert Kincaid's cremated remains were scattered off Rosamunde Bridge and that their mother requested a similar disposition for her own ashes, the children must decide whether to honor their mother's final wishes or bury her alongside their father as the family had planned. Adapted from the novel by Robert Waller, this is the story of love that happens just once in a lifetime -- if you're lucky.
Location: DVD Spinner


Bridget Jones - The Edge of Reason
Bridget Jones - The Edge of Reason
Year: 2004 Runtime: 1:48
The story picks up four weeks after the first film, and already Bridget Jones is becoming uncomfortable in her relationship with Mark Darcy. Apart from discovering that he's a conservative voter, she has to deal with a new boss, strange contractor, and the worst vacation of her life.
Location: DVD Spinner


Bridget Jones's Diary
Bridget Jones's Diary
Year: 2001 Runtime: 1:37
Bridget Jones is an average woman struggling against her age, her weight, her job, her lack of a man, and her many imperfections. As a New Year's Resolution, Bridget decides to take control of her life, starting by keeping a diary in which she will always tell the complete truth. The fireworks begin when her charming though disreputable boss takes an interest in the quirky Miss Jones. Thrown into the mix are Bridget's band of slightly eccentric friends and a rather disagreeable acquaintance who Bridget cannot seem to stop running into or help finding quietly attractive.
Location: DVD Spinner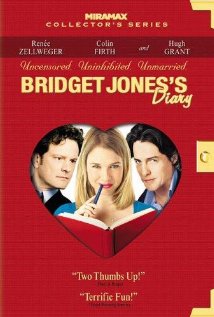 Bruce Almighty
Bruce Almighty
Year: 2003 Runtime: 1:42
Bruce Nolan (Carrey), a television reporter in Buffalo, N.Y.,is discontented with almost everything in life despite his popularity and the love of his girlfriend, Grace (Aniston) . At the end of the worst day of his life, Bruce angrily ridicules and rages against God and God responds. God appears in human form (Freeman) and, endowing Bruce with divine powers, challenges Bruce to take on the big job to see if he can do it any better. Summary written by Cezzie Bruce Nolan is a television reporter, who is currently assigned what he considers to be undignified assignments, that has him being the butt of a joke. When he is told that he is being considered for the position of anchorman, he goes out to do a live feed but when it is announced that Evan Baxter was going to be the new anchorman, and he freaks out. He gets fired, beaten up, and so on. In the end he blames God. God then decides to give Bruce his powers. Bruce then wreaks havoc and is enjoying it. He sabotages Evan and gets the job of anchorman. But when he realizes that he has to deal with what has got to be God's most arduous task, listening and answering prayers. When he tries to grant everybody what they want, turmoil ensues. And while Bruce is getting everything he wants, he has been ignoring his girlfriend, Grace and loses her. And it seems that the only thing that he can't do, is alter a person's free will, so if he wants her back, he has to do it the hard way. Summary written by rcs0411@yahoo.com A newscaster for the Channel 7 Eyewitness News complains about how God has only made his life a total waste. Well, Bruce Nolan, played by Jim Carrey, gets that chance after he freaks out on live TV, is fired and is offered a new job by an unknown place. He meets God and is given all the powers of God. At first he loves it. He can do anything but when he discovers others in Buffalo who are praying, he learns that maybe this job of being God isn't really that easy. Summary written by windawg Bruce is a down on his luck TV news reporter. In a fit of desperation he challenges God and vents that if only he had God's power, he could solve all his problems. God responds to his challenge and allows Bruce to take on his powers to prove himself. Bruce soon learns that being God is very challenging.
Location: DVD Spinner


Bullitt
Bullitt
Year: 1968 Runtime: 1:54
An all guts, no glory San Francisco cop becomes determined to find the underworld kingpin that killed the witness in his protection.
Location: DVD Spinner

Caddyshack
Caddyshack
Year: 1980 Runtime: 1:38
An exclusive golf course has to deal with a brash new member and a destructive dancing gopher.
Location: DVD Spinner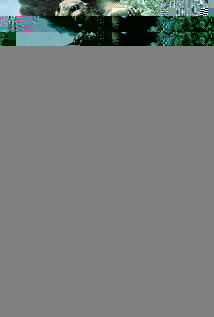 Caddyshack II
Caddyshack II
Year: 1988 Runtime: 1:38
When a crass new-money tycoon's membership application is turned down at a snooty country club, he retaliates by buying the club and turning it into a tacky amusement park.
Location: DVD Spinner
Eddie's DVD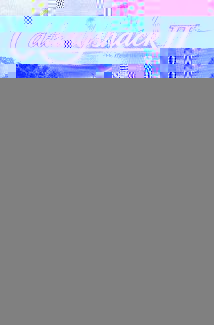 Camp Nowhere
Camp Nowhere
Year: 1994 Runtime: 1:36
Morris "Mud" Himmel has a problem. His parents desperately want to send him away to summer camp. He hates going to summer camp, and would do anything to get out of it. Talking to his friends, he realises that they are all facing the same sentence: a boring summer camp. Together with his friends, he hatches a plan to trick all the parents into sending them to a camp of his own design, which would actually be a parent-free paradise. Blackmailing former drama teacher Dennis Van Welker into helping, they must convince the parents that the camp is genuine, and that they aren't allowed to visit...(in a Double Feature DVD case with Secret of the Lost Legend)
Location: DVD Spinner
Eddie's DVD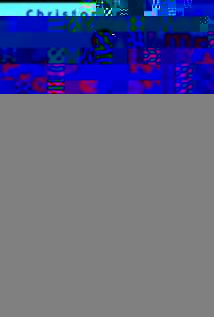 The Cannonball Run
The Cannonball Run
Year: 1981 Runtime: 1:35
A wide variety of eccentric competitors participate in a wild and illegal cross-country car race.
Location: DVD Spinner
Eddie's DVD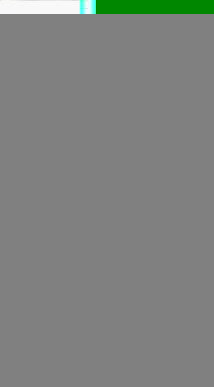 Captail Ron
Captail Ron
Year: 1992 Runtime: 1:30
A family in Chicago inherits the yacht formerly owned by Clark Gable. They decide to sail it from the island of Ste. Pomme de Terre to Miami, and they sail with the assistance of Captain Ron and their lives will never be the same again.
Location: DVD Spinner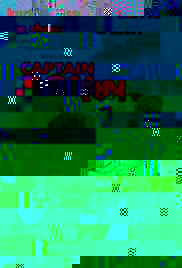 Carry Me Home
Carry Me Home
Year: 2004 Runtime: 0:0
Marlboro, NY 1947, a time when the country is recovering from WW II, which includes the families of GIs killed in the war and the economy in ruins. Harriet (Penelope Ann Miller) keeps together her household of two children - Carrie (Ashley Rose Orr) and Brian (Harrison Chad) - by being a seamstress to the likes of Mrs. Gortimer (Jane Alexander), a town gossip and matchmaker who is advising Harriet to pay attention to the return of Bernard (David Alan Rasche) as a potential 'marrying kind'. Harriet spends her days working and remembering her GI husband killed in the war. Daughter Carrie is approaching puberty and yet refuses to behave like a girl, wearing her father's dogtags and jeans, running instead with a group of boys including her younger brother and two other lads. The 'gang' has a secret clubhouse, make mischief, taunt the mentally challenged neighbor Charlie (Kevin Anderson), unfortunate son of Grizzle (Leo Burmester) who abuses his unwanted son by forcing him to live in a barn. Charlie's only friends are the puppies he treasures. The destructive pranks played on pathetic Charlie include stealing one of his pups, destroying the food garden of Grizzle, pouring sugar in the gas tank of Grizzle's John Deere tractor, etc. In other words this little group of kids is cruel and their shenanigans are mean-spirited.

Harriet finds it impossible to control the behavior of Carrie and quite out of keeping with the 1940s family unit, Carrie sasses her mother viciously and in general is an unlikable brat. When Bernard begins his courtship of Harriet the prospect of Harriet's finding a modicum of happiness is undermined by Carrie's behavior. In a particularly cruel evening's prank, Grizzle's garden is destroyed, Charlie is reduced to self-mutilation because of the stealing of his pup, and the lowly barn in which he lives is destroyed by fire. Grizzle and Charlie survive and the effect of this final disaster on the lives of Harriet and her children and their 'emotional awakening' serves to make a hanky call and end the story with an unsatisfying bump.
Location: DVD Spinner
Cast Away
Cast Away
Year: 2000 Runtime: 2:23
After FedEx systems engineer Chuck Noland is ripped out of his hasty life by the clock in a plane crash, he finds himself alone on the shores of a tropical island. First, frustration gets to him and then he realizes how little his chances are to ever get back to civilisation. Four years later, Chuck has learned very well how to survive on his own: mending his dental health, catching fish with a spear, predicting the weather with a selfmade calendar. A photograph of his girlfriend Kelly has kept his hopes alive all these years. Finally, Chuck takes the opportunity to take off for home: He sets off on a wooden raft with a sail that has washed ashore.
Location: DVD Spinner


Cat Woman
Cat Woman
Year: 2994 Runtime: 1:44
Patience Phillips (Halle Berry) is a timid woman who can't stand up for herself. She lets people walk all over her, and has wasted her artistic talent working for a cosmetic company as a graphic designer. George Hedare (Lambert Wilson) runs the company with his supermodel wife, Laurel (Sharon Stone). The company is about to launch a new anti-aging product nationwide. Patience must go to the production factory to deliver her artwork, and she accidentally hears that the product has unsafe health problems. To keep the secret safe, she must to be eliminated. Patience runs into a large waste water pipe, where she is trapped, and they flush her into the river, where she drowns. An Egyptian Mau cat has been watching Patience for several days, knowing that she was about to die. The cat has special powers that are given only to a few deserving women after they die. Patience is reborn with new catlike powers. She now becomes Catwoman with the senses and agility of a cat. Patience and Catwoman are two completely different people, yet they are one. Catwoman goes on the prowl, looking for the reason why she was murdered, and then for revenge. A police detective, Tom Lone (Benjamin Bratt), who is investigating crimes, that he thinks Catwoman committed, meets Patience and asks her out for a date. Catwoman's wild side begins to have more influence over Patience, and she begins to follow her own rules.
Location: Carousel


Catch Me if You Can
Catch Me if You Can
Year: 2002 Runtime: 2:21
New Rochelle, the 1960s. High schooler Frank Abagnale Jr. idolizes his father, who's in trouble with the IRS. When his parents separate, he runs away to Manhattan with $25 in his checking account, and he vows to regain dad's losses and get his parents back together. Just a few years later, the FBI tracks him down in France; he's extradited, tried, and jailed for passing more than $4,000,000 in bad checks. Along the way, he's posed as a Pan Am pilot, a pediatrician, and an attorney. And, from nearly the beginning of this life of crime, he's been pursued by a dour FBI agent, Carl Hanratty. What starts as cat and mouse becomes something akin to father and son.
Location: DVD Spinner