1 2 3 4 5 6 7 8 9 10 11 12 13 14 15 16 17 18 19 20 21 22 23 24 25 26
506 titles found
DVD List
Cool Runnings
Cool Runnings
Year: 1993 Runtime: 1:38
Based on the true story of the first Jamaican bobsled team trying to make it to the winter Olympics.
Location: Carousel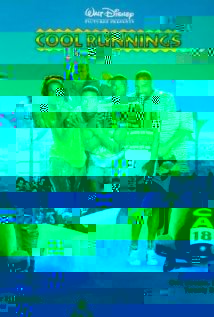 Bill Cosby - Himself
Bill Cosby - Himself
Year: 1983 Runtime: 1:45
A concert film in which Bill Cosby discusses weekends, raising children, dentists, and many other situations.
Location: DVD Spinner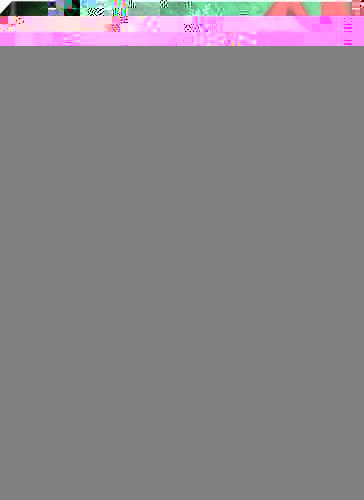 Coyote Ugly
Coyote Ugly
Year: 2000 Runtime: 1:40
Aspiring songwriter Violet Sanford, after getting a job at a women-run NYC bar that teases its male patrons, comes out of her shell.
Location: DVD Spinner
Eddie's DVD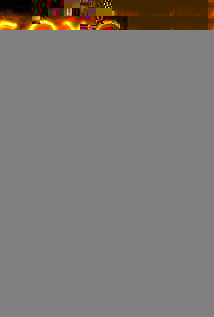 Crazy Rich Asians
Crazy Rich Asians
Year: 2018 Runtime: 2:25
This contemporary romantic comedy, based on a global bestseller, follows native New Yorker Rachel Chu to Singapore to meet her boyfriend's family.
Location: DVD Spinner

Dan in Real Life
Dan in Real Life
Year: 2007 Runtime: 1:38
A widower finds out the woman he fell in love with is his brother's girlfriend.
Location: DVD Spinner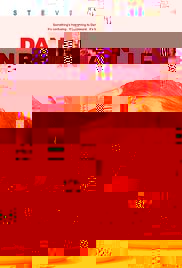 Dark Harbor
Dark Harbor
Year: 1999 Runtime: 1:29
A bickering couple (Alan Rickman and Polly Walker) drive fast through a downpour to catch the last ferry to their island retreat. In a flash, they recognize a crumpled body laying at the side of the road after much argument they stop, only to find a young boy (Norman Reedus) battered and bruised. An offer of summoning the police firmly rejected, the two help the boy as best they can although it certainly means missing the ferry...and so starts this thriller: a tale of twisted sexual attraction and ulterior motives.
Location: DVD Spinner


Deathtrap
Deathtrap
Year: 1982 Runtime: 1:54
To make Sidney's slump all the more painful, Clifford Anderson, a student of one of Sidney's writing seminars, has recently sent his mentor a copy of his first attempt at playwrighting for Sidney's review and advice. The play, "Deathtrap," is a five character, two act thriller so perfect in its construction that, as Sidney says, "A gifted director couldn't even hurt it." Using his penchant for plot, and out of his desperate desire to once again be the toast of Broadway, Sidney, along with Myra, cook up an almost unthinkable scheme: They'll lure the would-be playwright to the Bruhl home, kill him, and market the sure-fire script as Sidney's own. But shortly after Clifford arrives, it's clear that things are not what they seem! Indeed, even Helga Ten Dorp, a nosey psychic from next door, and Porter Milgram, Sidney's observant attorney, can only speculate where the line between truth and deception lies.
Location: DVD Spinner


Deep Impact
Deep Impact
Year: 1998 Runtime: 2:0
Unless a comet can be destroyed before colliding with Earth, only those allowed into shelters will survive. Which people will survive?
Location: DVD Spinner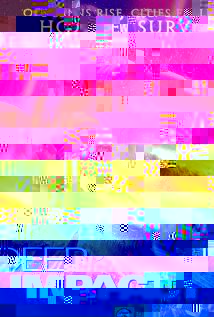 Definitely, Maybe
Definitely, Maybe
Year: 2008 Runtime: 1:52
A political consultant tries to explain his impending divorce and past relationships to his 11-year-old daughter.
Location: DVD Spinner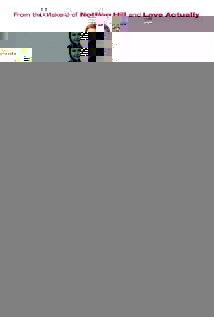 The Devil Wears Prada
The Devil Wears Prada
Year: 2006 Runtime: 1:49
A naive young woman comes to New York and scores a job as the assistant to one of the city's biggest magazine editors, the ruthless and cynical Miranda Priestly.
Location: DVD Spinner

Diner
Diner
Year: 1982 Runtime: 0:0
5 guys in their 20's spend most of their time hanging out in a Diner. It's Christmas time in 1959, and the guys all begin to think it's about time they went about their lives without the comfort of the 'diner'.
Location: DVD Spinner


Disturbia
Disturbia
Year: 0 Runtime: 1:45
After his father is killed in a car accident, things unravel for Kale Brecht and he is placed under house-arrest for punching his Spanish teacher. Having nothing better to do, Kale occupies himself by spying on his neighbors. But one night, he witnesses what appears to be a murder going on in Mr. Turner's house. Kale becomes obsessed with uncovering the truth behind these murders but, after a few unsettling run-ins with Mr. Turner, it becomes a matter of life and death. And the ominous question: Who is watching who?
Location: DVD Spinner


Divine Secrets of the Ya-Ya Sisterhood
Divine Secrets of the Ya-Ya Sisterhood
Year: 2002 Runtime: 0:0
After years of mother-daughter tension, Siddalee receives a scrapbook detailing the wild adventures of the "Ya-Yas", her mother's girlhood friends.
Location: DVD Spinner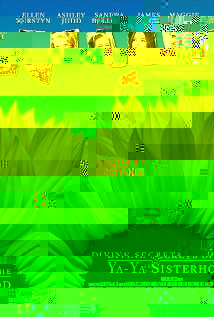 Dogma
Dogma
Year: 1999 Runtime: 0:0
Two banished angels find a loophole that would get them back into heaven. The problem is that they will destroy existence in the process!
Location: DVD Spinner


Dragonfly
Dragonfly
Year: 2002 Runtime: 1:44
Dr. Joe Darrow is a recently widowed doctor. He is grieving due to the death of his pregnant wife in a Red Cross mission in Venezuela. Although being atheist, he began to believe that his dead wife wants to communicate with him, through her young patients in the Pediatrics of a Chicago hospital.
Location: Carousel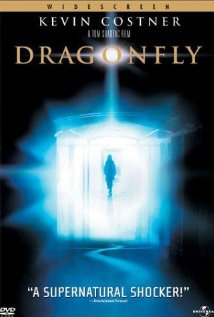 Duets
Duets
Year: 2000 Runtime: 1:52
A professional karaoke hustler reconnects with his daughter and a bored suburban businessman turns outlaw karaoke singer, among other plotlines.
Location: DVD Spinner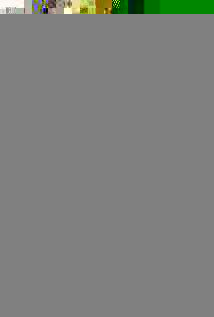 The Duff
The Duff
Year: 2015 Runtime: 1:41
A high school senior instigates a social pecking order revolution after finding out that she has been labeled the DUFF - Designated Ugly Fat Friend - by her prettier, more popular counterparts.
Location: Carousel

The Dukes of Hazzard
The Dukes of Hazzard
Year: 2005 Runtime: 1:44
Cousins Bo and Luke Duke, with a little help from their cousin Daisy and Uncle Jesse, egg on the authorities of Hazzard County, Boss Hogg and Sheriff Coltrane.
Location: DVD Spinner
Eddie's DVD

Easy Rider
Easy Rider
Year: 1969 Runtime: 1:35
With proceeds from a cocaine sale to nameless character (Phil Spector), leatherclad Wyatt (Peter Fonda) and groovy Bill (Dennis Hopper) buy a pair of stylish choppers and set off on road trip from Los Angeles,CA,United States to Mardi Gras in New Orleans,Louisiana,United States.

Location: Carousel


Ed TV
Ed TV
Year: 1999 Runtime: 2:4
A television network that specializes in Reality format decides to have a program where in they show the life of an ordinary guy. And the guy they choose is Ed, an ordinary guy. At first, things seem ok but when he reveals that his brother, Ray is cheating on his girlfriend, Shari and when he goes to see her, he reveals that he has been harboring feelings for her. While they try to see if they can have a relationship, the presence of the cameras make it difficult. When his contract is extended, Ed is not sure if he wants to keep on doing it but the network president, is holding him to his contract. And what happens is that Shari doesn't want to stay in town and all sorts of family secrets are revealed.
Location: DVD Spinner