1 2 3 4 5 6 7 8 9 10 11 12 13 14 15 16 17 18 19 20 21
DVD List
Forgetting Sarah Marshall
Forgetting Sarah Marshall
Year: 2008 Runtime: 1:52
Peter is a composer and a likable sad sack who's devastated when his girlfriend of five years, Sarah Marshall, the star of a cheesy CSI-style crime show, dumps him. He weeps, he rails, he mops. Finally, his step-brother Brian suggests Hawaii, so Peter heads for a resort on Maui where, as he's checking in, he sees Sarah and her new beau, Aldous, a polymorphously perverse English rocker. The weeping and moping starts again, until Peter is rescued by Rachel, a thoughtful hotel clerk who invites him to a luau and to hang out. Although he constantly runs into Sarah and Aldous, Peter starts to come alive again. Will Sarah realize what she's lost, and what about Rachel?
Location: Binder 546


Four Christmases
Four Christmases
Year: 2008 Runtime: 1:28
Brad and Kate have been together three years, in love, having fun, doing all sorts of things together with no intention of marriage or children. Christmas morning, they're on their way to Fiji, having told their two sets of divorced parents that they're off to do charity work. Through a fluke, they have no choice but to visit each of their four idiosyncratic parents. As the day progresses, Brad and Kate remember growing up, each learns more about the other, and Kate realizes that her life may not be as good as it could be. Do they know each other well enough to weather the storms families bring?
Location: Binder 671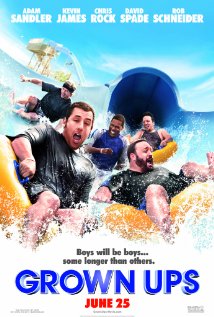 Jeff Foxworthy: You Might Be A
Jeff Foxworthy: You Might Be A
Year: 0 Runtime: 1:0
Two specials on one DVD - You Might Be a Redneck and Check Your Neck.  If it's Foxworthy, it's gonna be funny.
Location: DVD Spinner
Freaky Friday
Freaky Friday
Year: 2003 Runtime: 1:37
Dr. Tess Coleman (Jamie Lee Curtis) and her fifteen-year-old daughter, Anna (Lindsay Lohan), are not getting along. They don't see eye-to-eye on clothes, hair, music, and certainly not in each other's taste in men. One Thursday evening, their disagreements reach a fever pitch - Anna is incensed that her mother doesn't support her musical aspirations and Tess, a widow about to remarry, can't see why Anna won't give her fiance (Mark Harmon) a break. Everything soon changes when two identical Chinese fortune cookies cause a little mystic mayhem. The next morning, their Friday gets freaky when Tess and Anna find themselves inside the wrong bodies. As they literally walk a mile in each other's shoes, they gain a little newfound respect for the other's point of view. But with Tess's wedding coming on Saturday, the two have to find a way to switch back - and fast.
Location: DVD Spinner


Freeway
Freeway
Year: 1996 Runtime: 1:50
A twisted take on 'Little Red Riding Hood' with a teenage juvenile delinquent on the run from a social worker traveling to her grandmother's house and being hounded by a charming, but sadistic, serial killer/pedophile.
Location: DVD Spinner
Eddie's DVD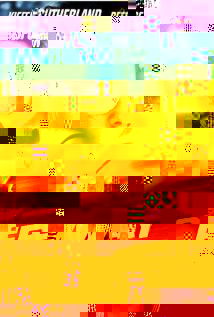 Frequency
Frequency
Year: 2000 Runtime: 1:58
A rare atmospheric phenomenon allows a New York City firefighter to communicate with his son 30 years in the future via short-wave radio. The son uses this opportunity to warn the father of his impending death in a warehouse fire, and manages to save his life. However, what he does not realize is that changing history has triggered a new set of tragic events, including the murder of his mother. The two men must now work together, 30 years apart, to find the murderer before he strikes so that they can change history--again.
Location: DVD Spinner


Jim Gaffigan: Beyond the Pale
Jim Gaffigan: Beyond the Pale
Year: 2006 Runtime: 1:12
In this brand-new comedy performance, he's more hilarious than ever with his unique style of self-deprecating observations and catty audience commentary.
Location: DVD Spinner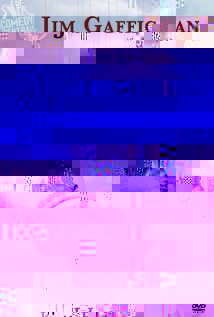 Galaxy Quest
Galaxy Quest
Year: 1999 Runtime: 1:42
The alumni cast of a cult space TV show have to play their roles as the real thing when an alien race needs their help.
Location: DVD Spinner


Ghost
Ghost
Year: 1990 Runtime: 2:17
Sam and Molly are a very happy couple and deeply in love. Walking back to their new apartment after a night out at the theatre, they encounter a thief in a dark alley, and Sam is murdered. He finds himself trapped as a ghost and realises that his death was no accident. He must warn Molly about the danger that she is in. But as a ghost he can not be seen or heard by the living, and so he tries to communicate with Molly through Oda Mae Brown, a psychic who didn't even realise that her powers were real.
Location: DVD Spinner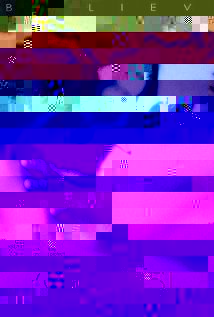 Ghost Rider
Ghost Rider
Year: 2007 Runtime: 0:0
Stunt motorcyclist Johnny Blaze gives up his soul to become a hellblazing vigilante, to fight against power hungry Blackheart, the son of the devil himself.
Location: DVD Spinner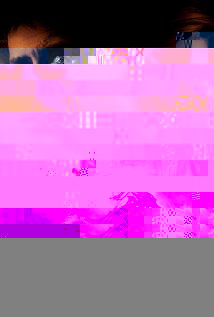 Ghost Town
Ghost Town
Year: 2008 Runtime: 1:42
Bertram Pincus is a man whose people skills leave much to be desired. When Pincus dies unexpectedly, but is miraculously revived after seven minutes, he wakes up to discover that he now has the annoying ability to see ghosts.
Location: DVD Spinner

Ghosts of Girlfriends Past
Ghosts of Girlfriends Past
Year: 2009 Runtime: 1:40
Connor Mead, a successful fashion photographer and a Lothario keen on casual sex, goes to his younger brother's wedding to convince him not to marry. He arrives at his dead uncle's estate during the rehearsal the night before the wedding; he starts in, taking his brother aside, trashing marriage. Later in the men's room, his uncle, who taught Connor all he knows about women, appears to him, confesses to have been wrong, and tells Connor that three ghosts will visit him that night: the ghosts of girlfriends past, present, and future. Connor has already set the breakup in motion. Can he learn anything from his life and fix what he's broken?
Location: Binder 697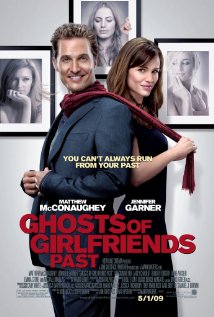 The Gift
The Gift
Year: 2000 Runtime: 1:52
Annie Wilson is a young widow with three children. She has a "gift" and to make ends meet she reads cards and tells people their future. When the daughter of the area's most prominent citizen disappears, Annie is called upon by the woman's anxious father and fiancé to assist the police. She manages to lead them to the lake where the girl's body is to be found and the police arrest Donnie Barksdale, known to both Annie and the police as an extremely violent man. Annie continues to receive clues even after Barksdale's arrest that leads her to believe someone else is responsible. In her final confrontation with the killer, she gets assistance from an unexpected source.
Location: DVD Spinner


Glass House
Glass House
Year: 2001 Runtime: 0:0
Trust can be as transparent as glass. When Ruby Baker's (Leelee Sobieski) parents (Rita Wilson & Michael O'Keefe) are killed in a car accident, her and her brother, Rhett (Trevor Morgan), must travel to Malibu, to live with Terrence and Erin Glass (Stellan Skarsg
Location: DVD Spinner


Gone in Sixty Seconds
Gone in Sixty Seconds
Year: 2000 Runtime: 1:58
A retired master car thief must come back to the industry and steal 50 cars with his crew in one night to save his brother's life.
Location: DVD Spinner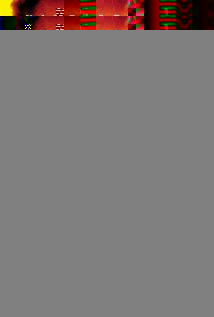 Gone With the Wind
Gone With the Wind
Year: 1939 Runtime: 3:53
Scarlett is a woman who can deal with a nation at war, Atlanta burning, the Union Army carrying off everything from her beloved Tara, the carpetbaggers who arrive after the war. Scarlett is beautiful. She has vitality. But Ashley, the man she has wanted for so long, is going to marry his placid cousin, Melanie. Mammy warns Scarlett to behave herself at the party at Twelve Oaks. There is a new man there that day, the day the Civil War begins. Rhett Butler. Scarlett does not know he is in the room when she pleads with Ashley to choose her instead of Melanie.
Location: DVD Spinner


The Goodbye Girl
The Goodbye Girl
Year: 1977 Runtime: 1:51
After being dumped by her live-in boyfriend, an unemployed dancer and her 10-year-old daughter are reluctantly forced to live with a struggling off-Broadway actor.
Location: DVD Spinner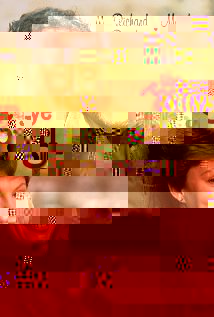 Grease
Grease
Year: 1978 Runtime: 1:40
What, you haven't seen it? Danny is the 'coolest' of the T Birds, a group of High School guys, they hang out with the Pink Ladies. Danny met Sandy during the summer holiday and now she's moved to the area and to his school, Rydell High. Sandy doesn't fit in with the 'cool' scene, and the Pink ladies, "Look at me I'm Sandra Dee, Blessed with my virginity" sings Rizzo, the Pink Ladies leader. A rival gang Scorpians want to race the T Birds car ("Go Greased Lightening ..."). Also there's a National Dance TV show coming to Rydall High ... There are a couple of rival suitors to Sandy and Danny, to liven the relationship up. And 'oh yes' - Graduation.
Location: DVD Spinner


Grease 2
Grease 2
Year: 1982 Runtime: 1:55
An English student at a 1960's American high school has to prove himself to the leader of a girls' gang whose members can only date greasers. Really bad, awful movie. I tried watching it and couldn't.
Location: DVD Spinner
Eddie's DVD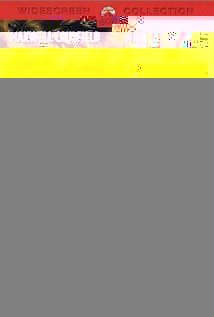 The Great Outdoors
The Great Outdoors
Year: 1988 Runtime: 1:31
A Chicago man's hope for a peaceful family vacation in the woods is shattered when the annoying in-laws drop in.
Location: DVD Spinner
Eddie's DVD