1 2 3 4 5 6 7 8 9 10 11 12 13 14 15 16 17 18 19 20 21 22 23 24
466 titles found
DVD List
Far From Heaven
Far From Heaven
Year: 2002 Runtime: 1:48
Cathy (Julianne Moore) is the perfect 50s housewife, living the perfect 50s life: healthy kids, successful husband, social prominence. Then one night she surprises her husband Frank (Dennis Quaid) kissing another man, and her tidy world starts spinning out of control. In her confusion and grief, she finds consolation in the friendship of their African-American gardener, Raymond (Dennis Haysbert) - a socially taboo relationship that leads to the further disintegration of life as she knew it. Despite Cathy and Frank's struggle to keep their marriage afloat, the reality of his homosexuality and her feelings for Raymond open a painful, if more honest, chapter in their lives.
Location: DVD Spinner


Fargo
Fargo
Year: 1996 Runtime: 1:38
Jerry works in his father-in-law's car dealership and has gotten himself in financial problems. He tries various schemes to come up with money needed for a reason that is never really explained. It has to be assumed that his huge embezzlement of money from the dealership is about to be discovered by father-in-law. When all else falls through, plans he set in motion earlier for two men to kidnap his wife for ransom to be paid by her wealthy father (who doesn't seem to have the time of day for son-in-law). From the moment of the kidnapping, things go wrong and what was supposed to be a non-violent affair turns bloody with more blood added by the minute. Jerry is upset at the bloodshed, which turns loose a pregnant sheriff from Brainerd, MN who is tenacious in attempting to solve the three murders in her jurisdiction.
Location: DVD Spinner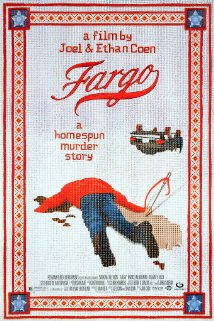 The Fast and the Furious
The Fast and the Furious
Year: 2001 Runtime: 1:46
Los Angeles police officer Brian O'Connor must decide where his loyalties really lie when he becomes enamored with the street racing world he has been sent undercover to destroy.
Location: DVD Spinner
Eddie's DVD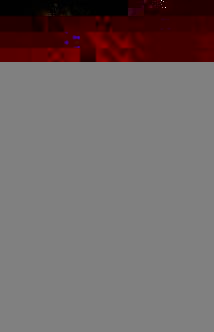 The Fault in Our Stars
The Fault in Our Stars
Year: 2014 Runtime: 2:6
Hazel and Gus are two teenagers who share an acerbic wit, a disdain for the conventional, and a love that sweeps them on a journey. Their relationship is all the more miraculous given that Hazel's other constant companion is an oxygen tank, Gus jokes about his prosthetic leg, and they met and fell in love at a cancer support group.
Location: Carousel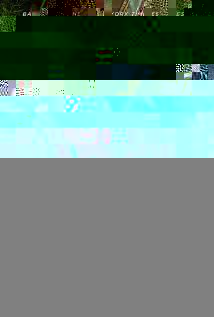 Ferris Bueller's Day off
Ferris Bueller's Day off
Year: 1986 Runtime: 1:42
A high school wise guy is determined to have a day off from school, despite of what the principal thinks of that.
Location: DVD Spinner


The Fifth Element
The Fifth Element
Year: 1997 Runtime: 2:6
In the colorful future, a cab driver unwittingly becomes the central figure in the search for a legendary cosmic weapon to keep Evil and Mr Zorg at bay.
Location: DVD Spinner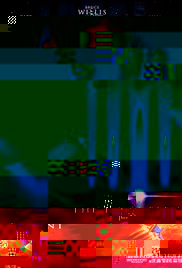 Finding Forrester
Finding Forrester
Year: 2000 Runtime: 0:0
An afro-american teen writing prodigy finds a mentor in a reclusive author.
Location: DVD Spinner

Five People You Meet in Heaven
Five People You Meet in Heaven
Year: 2005 Runtime: 3:0
On his 83rd birthday, Eddie (Voight), a war vet and a maintenance worker at the Ruby Pier amusement park, dies while trying to save a girl who is sitting under a falling ride. When he awakens in the afterlife, he encounters five people with ties to his corporeal existence who help him understand the meaning of his life.
Location: Carousel

Flight
Flight
Year: 2012 Runtime: 2:18
An airline pilot saves almost all his passengers on his malfunctioning airliner which eventually crashed, but an investigation into the accident reveals something troubling - which is a HUGE understatement....
Location: DVD Spinner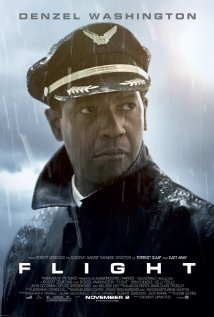 Flipped
Flipped
Year: 2010 Runtime: 1:30
Juli Baker devoutly believes in three things: the sanctity of trees (especially her beloved sycamore), the wholesomeness of the eggs she collects from her backyard flock of chickens, and that someday she will kiss Bryce Loski. Ever since she saw Bryce's baby blues back in second grade, Juli has been smitten. Unfortunately, Bryce has never felt the same. Frankly, he thinks Juli Baker is a little weird--after all, what kind of freak raises chickens and sits in trees for fun? Then, in eighth grade, everything changes. Bryce begins to see that Juli's unusual interests and pride in her family are, well, kind of cool. And Juli starts to think that maybe Bryce's brilliant blue eyes are as empty as the rest of Bryce seems to be. After all, what kind of jerk doesn't care about other people's feelings about chickens and trees?
Location: Carousel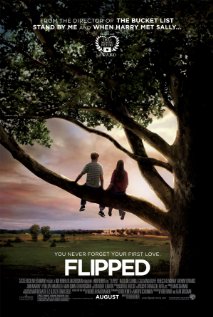 Forever My Girl
Forever My Girl
Year: 2018 Runtime: 1:48
After being gone for a decade a country star returns home to the love he left behind.
Location: Carousel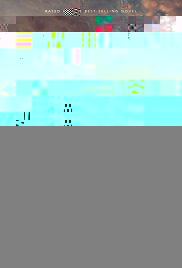 The Forger
The Forger
Year: 2014 Runtime: 1:32
A thief works with his father and son to forge a painting by Monet and steal the original. Together, they plan the heist of their lives.
Location: Carousel

Forgetting Sarah Marshall
Forgetting Sarah Marshall
Year: 2008 Runtime: 1:52
Peter is a composer and a likable sad sack who's devastated when his girlfriend of five years, Sarah Marshall, the star of a cheesy CSI-style crime show, dumps him. He weeps, he rails, he mops. Finally, his step-brother Brian suggests Hawaii, so Peter heads for a resort on Maui where, as he's checking in, he sees Sarah and her new beau, Aldous, a polymorphously perverse English rocker. The weeping and moping starts again, until Peter is rescued by Rachel, a thoughtful hotel clerk who invites him to a luau and to hang out. Although he constantly runs into Sarah and Aldous, Peter starts to come alive again. Will Sarah realize what she's lost, and what about Rachel?
Location: Carousel


Four Christmases
Four Christmases
Year: 2008 Runtime: 1:28
Brad and Kate have been together three years, in love, having fun, doing all sorts of things together with no intention of marriage or children. Christmas morning, they're on their way to Fiji, having told their two sets of divorced parents that they're off to do charity work. Through a fluke, they have no choice but to visit each of their four idiosyncratic parents. As the day progresses, Brad and Kate remember growing up, each learns more about the other, and Kate realizes that her life may not be as good as it could be. Do they know each other well enough to weather the storms families bring?
Location: Carousel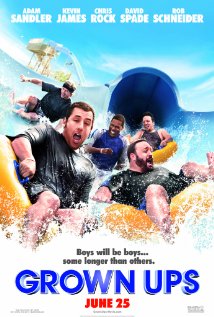 Jeff Foxworthy: You Might Be A
Jeff Foxworthy: You Might Be A
Year: 0 Runtime: 1:0
Two specials on one DVD - You Might Be a Redneck and Check Your Neck.  If it's Foxworthy, it's gonna be funny.
Location: DVD Spinner
Freaky Friday
Freaky Friday
Year: 2003 Runtime: 1:37
Dr. Tess Coleman (Jamie Lee Curtis) and her fifteen-year-old daughter, Anna (Lindsay Lohan), are not getting along. They don't see eye-to-eye on clothes, hair, music, and certainly not in each other's taste in men. One Thursday evening, their disagreements reach a fever pitch - Anna is incensed that her mother doesn't support her musical aspirations and Tess, a widow about to remarry, can't see why Anna won't give her fiance (Mark Harmon) a break. Everything soon changes when two identical Chinese fortune cookies cause a little mystic mayhem. The next morning, their Friday gets freaky when Tess and Anna find themselves inside the wrong bodies. As they literally walk a mile in each other's shoes, they gain a little newfound respect for the other's point of view. But with Tess's wedding coming on Saturday, the two have to find a way to switch back - and fast.
Location: DVD Spinner


Freeway
Freeway
Year: 1996 Runtime: 1:50
A twisted take on 'Little Red Riding Hood' with a teenage juvenile delinquent on the run from a social worker traveling to her grandmother's house and being hounded by a charming, but sadistic, serial killer/pedophile.
Location: DVD Spinner
Eddie's DVD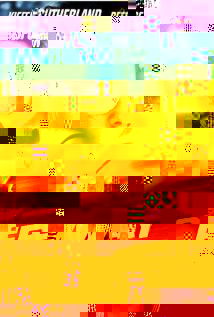 Frequency
Frequency
Year: 2000 Runtime: 1:58
A rare atmospheric phenomenon allows a New York City firefighter to communicate with his son 30 years in the future via short-wave radio. The son uses this opportunity to warn the father of his impending death in a warehouse fire, and manages to save his life. However, what he does not realize is that changing history has triggered a new set of tragic events, including the murder of his mother. The two men must now work together, 30 years apart, to find the murderer before he strikes so that they can change history--again.
Location: DVD Spinner


Fritz the Cat
Fritz the Cat
Year: 1972 Runtime: 1:18
A hypocritical swinging college student cat raises hell in a satiric vision of various elements on the 1960s.
Location: DVD Spinner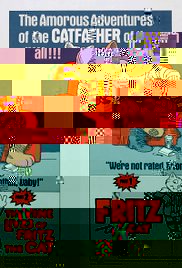 Jim Gaffigan: Beyond the Pale
Jim Gaffigan: Beyond the Pale
Year: 2006 Runtime: 1:12
In this brand-new comedy performance, he's more hilarious than ever with his unique style of self-deprecating observations and catty audience commentary.
Location: DVD Spinner