1 2 3 4 5 6 7 8 9 10 11 12 13 14 15 16 17 18 19 20 21 22 23 24 25 26
506 titles found
DVD List
Glass House
Glass House
Year: 2001 Runtime: 0:0
Trust can be as transparent as glass. When Ruby Baker's (Leelee Sobieski) parents (Rita Wilson & Michael O'Keefe) are killed in a car accident, her and her brother, Rhett (Trevor Morgan), must travel to Malibu, to live with Terrence and Erin Glass (Stellan Skarsg
Location: DVD Spinner

Gone in Sixty Seconds
Gone in Sixty Seconds
Year: 2000 Runtime: 1:58
A retired master car thief must come back to the industry and steal 50 cars with his crew in one night to save his brother's life.
Location: DVD Spinner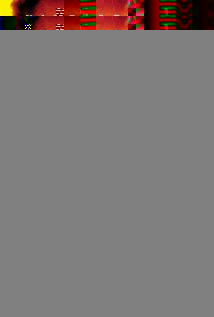 Gone With the Wind
Gone With the Wind
Year: 1939 Runtime: 3:53
Scarlett is a woman who can deal with a nation at war, Atlanta burning, the Union Army carrying off everything from her beloved Tara, the carpetbaggers who arrive after the war. Scarlett is beautiful. She has vitality. But Ashley, the man she has wanted for so long, is going to marry his placid cousin, Melanie. Mammy warns Scarlett to behave herself at the party at Twelve Oaks. There is a new man there that day, the day the Civil War begins. Rhett Butler. Scarlett does not know he is in the room when she pleads with Ashley to choose her instead of Melanie.
Location: DVD Spinner


The Goodbye Girl
The Goodbye Girl
Year: 1977 Runtime: 1:51
After being dumped by her live-in boyfriend, an unemployed dancer and her 10-year-old daughter are reluctantly forced to live with a struggling off-Broadway actor.
Location: DVD Spinner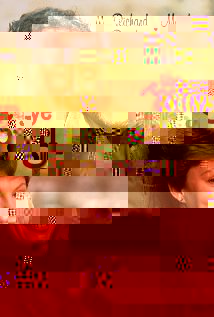 The Graduate
The Graduate
Year: 1967 Runtime: 1:46
A disillusioned college graduate finds himself torn between his older lover and her daughter.
Location: DVD Spinner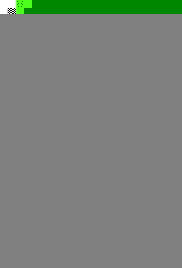 Grease
Grease
Year: 1978 Runtime: 1:40
What, you haven't seen it? Danny is the 'coolest' of the T Birds, a group of High School guys, they hang out with the Pink Ladies. Danny met Sandy during the summer holiday and now she's moved to the area and to his school, Rydell High. Sandy doesn't fit in with the 'cool' scene, and the Pink ladies, "Look at me I'm Sandra Dee, Blessed with my virginity" sings Rizzo, the Pink Ladies leader. A rival gang Scorpians want to race the T Birds car ("Go Greased Lightening ..."). Also there's a National Dance TV show coming to Rydall High ... There are a couple of rival suitors to Sandy and Danny, to liven the relationship up. And 'oh yes' - Graduation.
Location: DVD Spinner


Grease 2
Grease 2
Year: 1982 Runtime: 1:55
An English student at a 1960's American high school has to prove himself to the leader of a girls' gang whose members can only date greasers. Really bad, awful movie. I tried watching it and couldn't.
Location: DVD Spinner
Eddie's DVD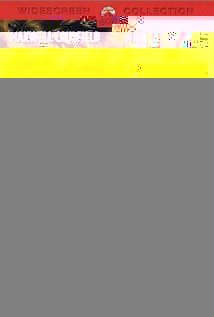 The Great Outdoors
The Great Outdoors
Year: 1988 Runtime: 1:31
A Chicago man's hope for a peaceful family vacation in the woods is shattered when the annoying in-laws drop in.
Location: DVD Spinner
Eddie's DVD

Great Santini
Great Santini
Year: 1979 Runtime: 1:55
The four Meechum kids and their mother move from Marine post to Marine post, following their father, a pilot, in the peaceful years before the Vietnam war. Bull Meechum, the self-described "great Santini," is manic: a martinet at once enthusiastic and abusive of his family. In Beaufort, South Carolina, Bull is assigned to whip into shape a squadron of pilots, and Ben makes friends with Toomer, a slow-talking Black youth. Racial and family tensions explode in violence, and Ben must find a way to make peace with his father.
Location: Carousel


The Green Mile
The Green Mile
Year: 1999 Runtime: 3:9
The lives of guards on Death Row are affected by one of their charges: a black man accused of child murder and rape, yet who has a mysterious gift.
Location: DVD Spinner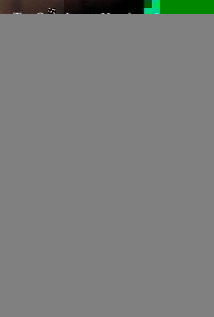 Gremlins
Gremlins
Year: 1984 Runtime: 1:46
A boy inadvertently breaks three important rules concerning his new pet and unleashes a horde of malevolently mischievous monsters on a small town.
Sorry but I hated this movie.
Location: DVD Spinner
Eddie's DVD

Grosse Pointe Blank
Grosse Pointe Blank
Year: 1997 Runtime: 1:47
Martin Blank is a professional assassin. He is sent on a mission to a small Detroit suburb, Grosse Pointe, and, by coincidence, his ten-year high school reunion party is taking place there at the same time.
Location: DVD Spinner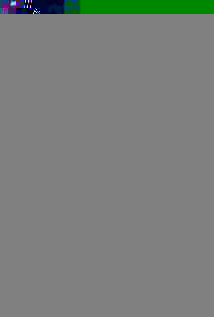 Ground Hog Day
Ground Hog Day
Year: 1993 Runtime: 1:41
A weather man is reluctantly sent to cover a story about a weather forecasting "rat" (as he calls it). This is his fourth year on the story, and he makes no effort to hide his frustration. On awaking the 'following' day he discovers that it's Groundhog Day again, and again, and again. First he uses this to his advantage, then comes the realisation that he is doomed to spend the rest of eternity in the same place, seeing the same people do the same thing EVERY day.
Location: Carousel


Grown Ups
Grown Ups
Year: 2010 Runtime: 1:42
In 1978, five 12-year-olds win a CYO basketball championship. Thirty years later, they gather with their families for their coach's funeral and a weekend at a house on a lake where they used to party. By now, each is a grownup with problems and challenges: Marcus is alone and drinks too much. Rob, with three daughters he rarely sees, is always deeply in love until he turns on his next ex-wife. Eric is overweight and out of work. Kurt is a househusband, henpecked by wife and mother-in-law. Lenny is a successful Hollywood agent married to a fashion designer; their kids take privilege for granted. Can the outdoors help these grownups rediscover connections or is this chaos in the making?
Location: Carousel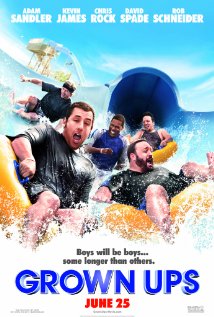 Hackers
Hackers
Year: 1995 Runtime: 1:47
A young boy is arrested by the US Secret Service for writing a computer virus and is banned from using a computer until his 18th birthday. Years later, he and his new-found friends discover a plot to unleash a dangerous computer virus, but they must use their computer skills to find the evidence while being pursued by the Secret Service and the evil computer genius behind the virus.
Location: Carousel


Hancock
Hancock
Year: 2008 Runtime: 1:42
A hard-living superhero who has fallen out of favor with the public enters into a questionable relationship with the wife of the public relations professional who's trying to repair his image
Location: Carousel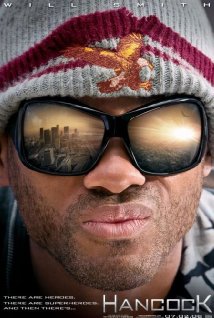 Hangover, The
Hangover, The
Year: 2009 Runtime: 1:40
Three buddies wake up from a bachelor party in Las Vegas, with no memory of the previous night and the bachelor missing. They make their way around the city in order to find their friend before his wedding.
Location: DVD Spinner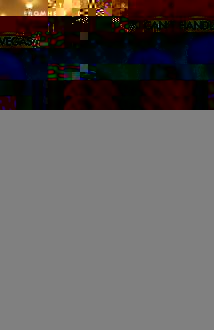 Harry Potter and the Half-Blood Prince
Harry Potter and the Half-Blood Prince
Year: 2009 Runtime: 2:33
As Harry Potter begins his sixth year at Hogwarts, he discovers an old book marked as "the property of the Half-Blood Prince" and begins to learn more about Lord Voldemort's dark past.
Location: DVD Spinner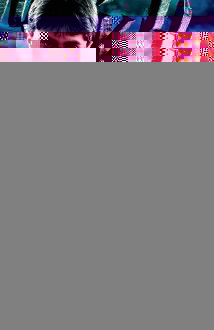 He's Jus Not Into You
He's Jus Not Into You
Year: 2009 Runtime: 2:9
The needy Gigi Haim is a young woman seeking her prince charming somewhere amongst her unsuccessful dates. After dating estate agent Conor Barry, Gigi anxiously expects to receive a phone call from him. However Conor never calls her. Gigi decides to go to the bar where he frequents to see him, but she meets his friend Alex who works there. They become friends and Alex helps Gigi to interpret the subtle signs given out by her dates.
Location: Carousel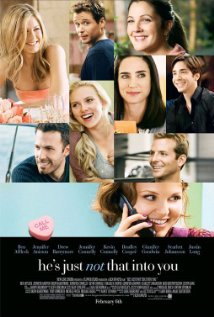 Heart of the Country
Heart of the Country
Year: 2013 Runtime: 1:27
The story of a girl who abandoned her family for the big city, returns home to the heart of the country. She finds values and love there that her life was missing. You can always go home.
Location: DVD Spinner