Cucumber yogurt dip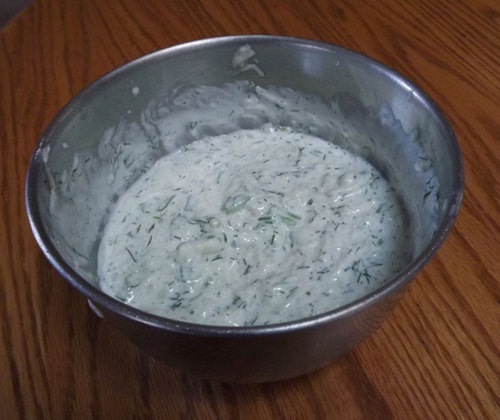 Contributed by:
Marian
Light and refreshing! Dip veggies in this or chips if you'd like.
Ingredients:

2 Cucumber Skinned, seeded and grated
2 Cup Plain Yogurt
2 T Fresh Dill chopped

1/2 bunch Green Onions Finely chopped
1 Garlic Clove Minced
1/4 t Salt
Preparation:

Put cucumbers in a bowl and mix with salt. Put in a strainer and let sit about 15 minutes, or until the water has drained from the cucumbers.
Mix the ingredients together, and set for about an hour before serving.