Garlic olive oil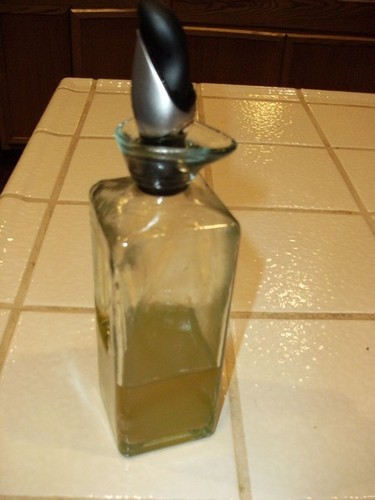 Contributed by:
Your hostess
This is excellent for many cooking uses--olive oil flavored with garlic
Ingredients:

2 cups Olive Oil

2 Garlic Bulb Peeled, separated into cloves
Preparation:

Pour oil into covered casserole and put the garlic cloves in. Bake at 250 for about 2 hours. Put into a blender and puree. Drain through several layers of cheesecloth. Keeps for about 2 months.