News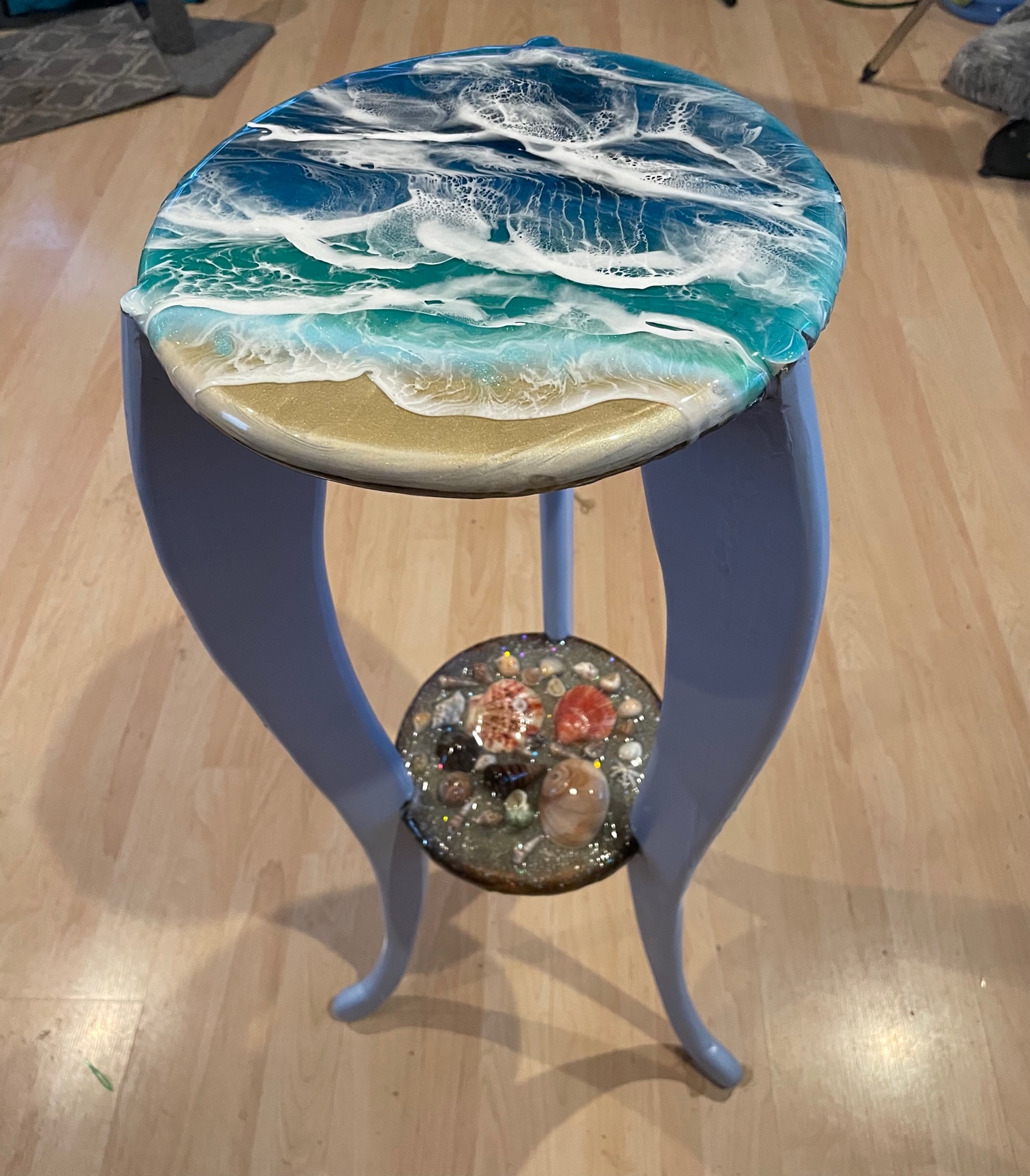 Showing Off a Little...
June, 2022

So I have been playing with resin for a long time now; just did a little here and there. I made a tray to begin with (did a mosaiac on a $2 yard sale tray) then poured about 1/16" of resin over it and loved it....then I did a lot of votive cups with resin and a candle cup in them...and in December, 2021, I started playing with molds and colors, and it all broke loose!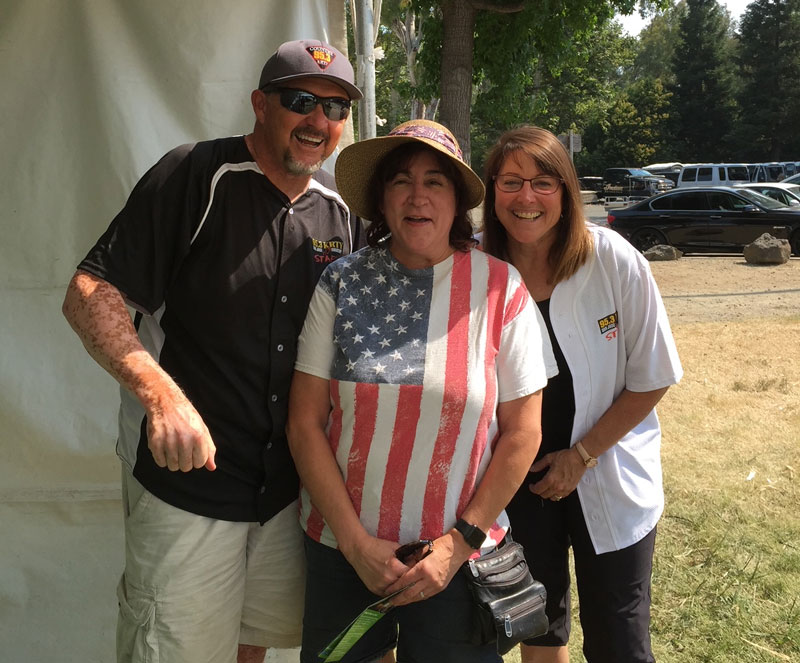 End of an Era
March, 2022

It seems like the older I get, the more "end of an era" declarations are experienced. Here's another one...this is so sad! I am an avid listener of KRTY and enjoy country music. It is NOT the twangy stuff of yesteryear; it resembles the rock and roll I grew up on - and many of today's artists grew up on the same, and it's shaped today's country music. Once upon a time, I worked for Empire Broadcasting - the company that has owned KRTY since the early 1990's. Hearing that the station is now sold is a shame - it's our only Country Station in the Bay area.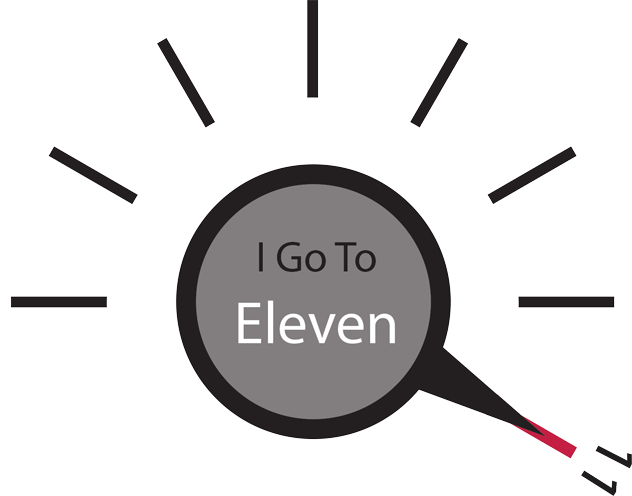 I Go To Eleven
February, 2022

I decided to get a cool domain name...Spinal Tap's "Ours go to Eleven" has become a part of our pop culture; and I'm sure many young people don't know where that "goes to eleven" concept came from. I recently made a wooden sign that has a knob I printed out on my 3D printer and the dial is for creativity. My caption says"Here...(and then you see the dial turned to eleven) goes to eleven...anyway, you get the gist. I am sitting here trying to type with 8 stitches in my mouse hand. Ugh.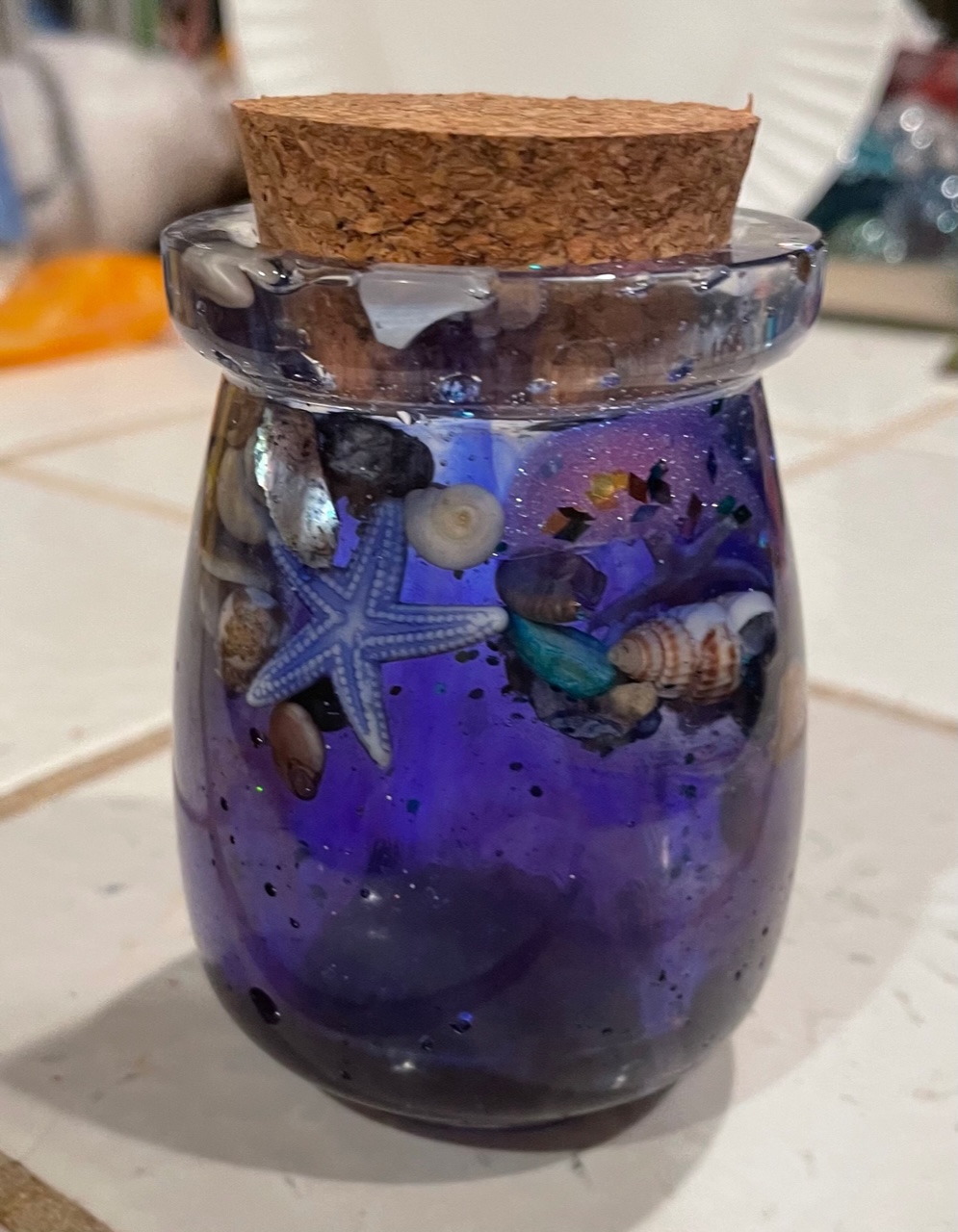 Resinating
January, 2022

Many years ago, I bought a gold tray at a yard sale for $2.00. I was doing stained glass at the time, and saw that it was really nice to take scraps and do mosaiacs. So, I did a mosaiac of autumn leaves in this gold tray, surrounded it with scraps and some tiles I found at Home Depot, and then had the idea of pouring in clear resin. I'm not sure where the resin idea came from, truthfully. I had made a few candle holders since then - adding seashells and that for "seascapes" after a candle we bought had run out of this weird polymer gel fill. I dabbled in this (literally) and then this past holiday season, it exploded.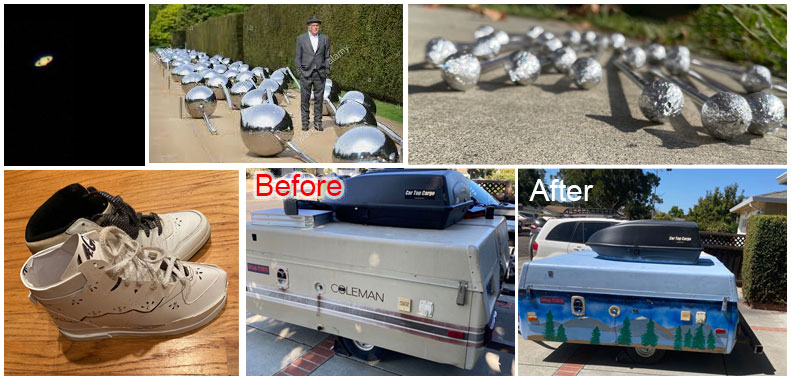 2021 In Review
December, 2021

Hard to believe that another year is nearly in our rear view. During this year, I made a big lifestyle change early on – March 16th, to be exact, and it's been a life changer in so many positive ways! But that is only the beginning of the journey known as 2021 in my book. The picture shows some highlights- I'll explain them briefly in clockwise order: Saturn as seen through my Celestron 90mm refractor telescope; artist, Not Vital (pronounced Note VeeTal) walking amongst one of his art installations, my interpretation of his piece in"food" for my art class project, my shoe project-again for my art class, and the Camper transforming from its 1981 bland-ness to rolling art

Spacerock is 25!!!
December, 2021

Hard to believe that this website has been around for 25 years - same domain registrant - same developer - and this developer is still a developer! This site started out to be a flagship for my 'desktop publishing' bizz offshoot - something I called Shooting Star as a working name until I thought of something more original. Along came the web and domain registration was within reach. Back then, I was doing some side work for a guy who had ties to a real estate company, and I was posting listings to a postgres database 'the hard way' before WYSIWG editors for databases become widely available (long before I wroet my own). He offered, as my 'pay', to host a website for me and took care of registering my domain. Shootingstar.com was taken, and I figured a shooting star was a meteor, a rock from space - hence the name spacerock. So, December 13, 1996, Spacerock.com was born.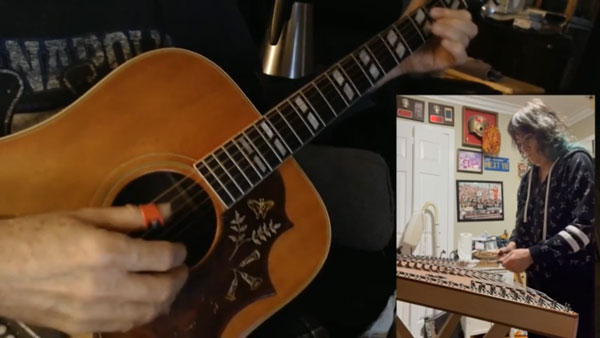 A little Music
December, 2021

My good friend, Bill Friel, in Indiana and I 'got together' on video and played a cover of Here Comes the Sun. Something he pointed out that I had noticed but hadn't thought much about - in the background, I have 49er things up on the wall, and he is wearing his Indianapolis Colts shirt while playing. So we both support our local sports!
I have been practicing which is a good thing. I should be a lot better than I am at this point but I found myself distracted. Background story here is that I recorded this on my friend's birthday and sent it off to him and he then made a video of himself playing along with the video and then I had an extreme crash course in Adobe Premiere to put them together and then Bill added some nice opening and closing credits to the piece. We are now working on a holiday piece which involves vocals (cringe) so hopefully it'll come out nicely and I'll post that here.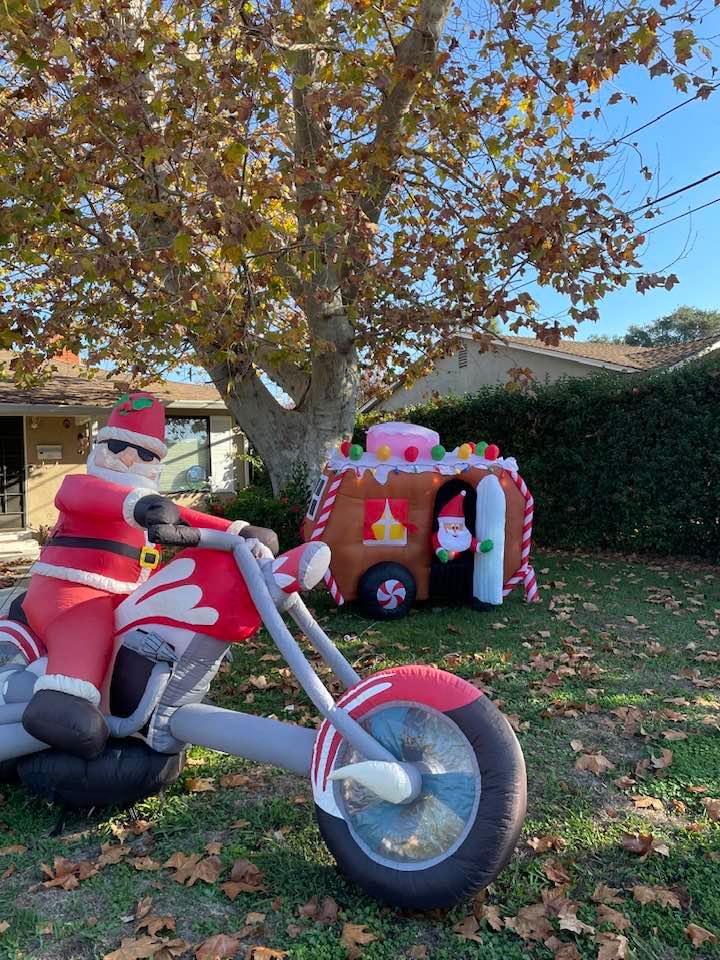 It's Beginning To Look a Lot Like...
December, 2021

Hard to believe the way 2021 flew through. Sort of did a 'touch and go' and now it's coming back to hit the runway couple more times before flying off. My sister, who came to dinner to visit our campsite a couple of times last summer saw this great RV inflatable and got it for us. The door opens, Santa peeks out, and then goes back in, closing the door once more...reminded my sister of our glamping which we love to do each summer.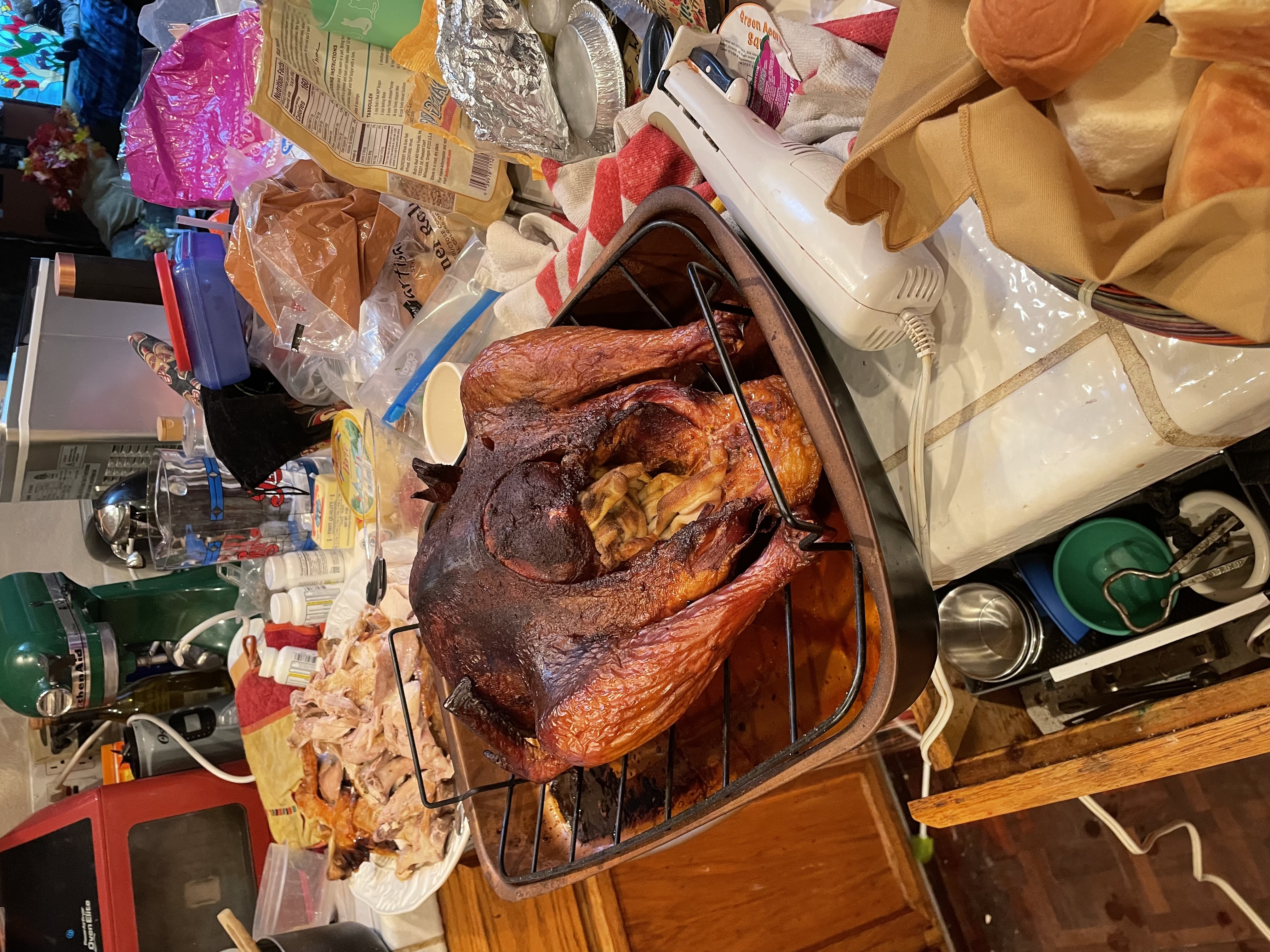 Another Thanksgiving in the Books
November, 2021

Thanksgiving 2021! Unlike last year, we were able to hold our gathering indoors. It was a smaller group this year, but a very nice one, as always. Initially it was going to be a group of about 10 but we wound up with 6. It was a very nice gathering and the food was plentiful!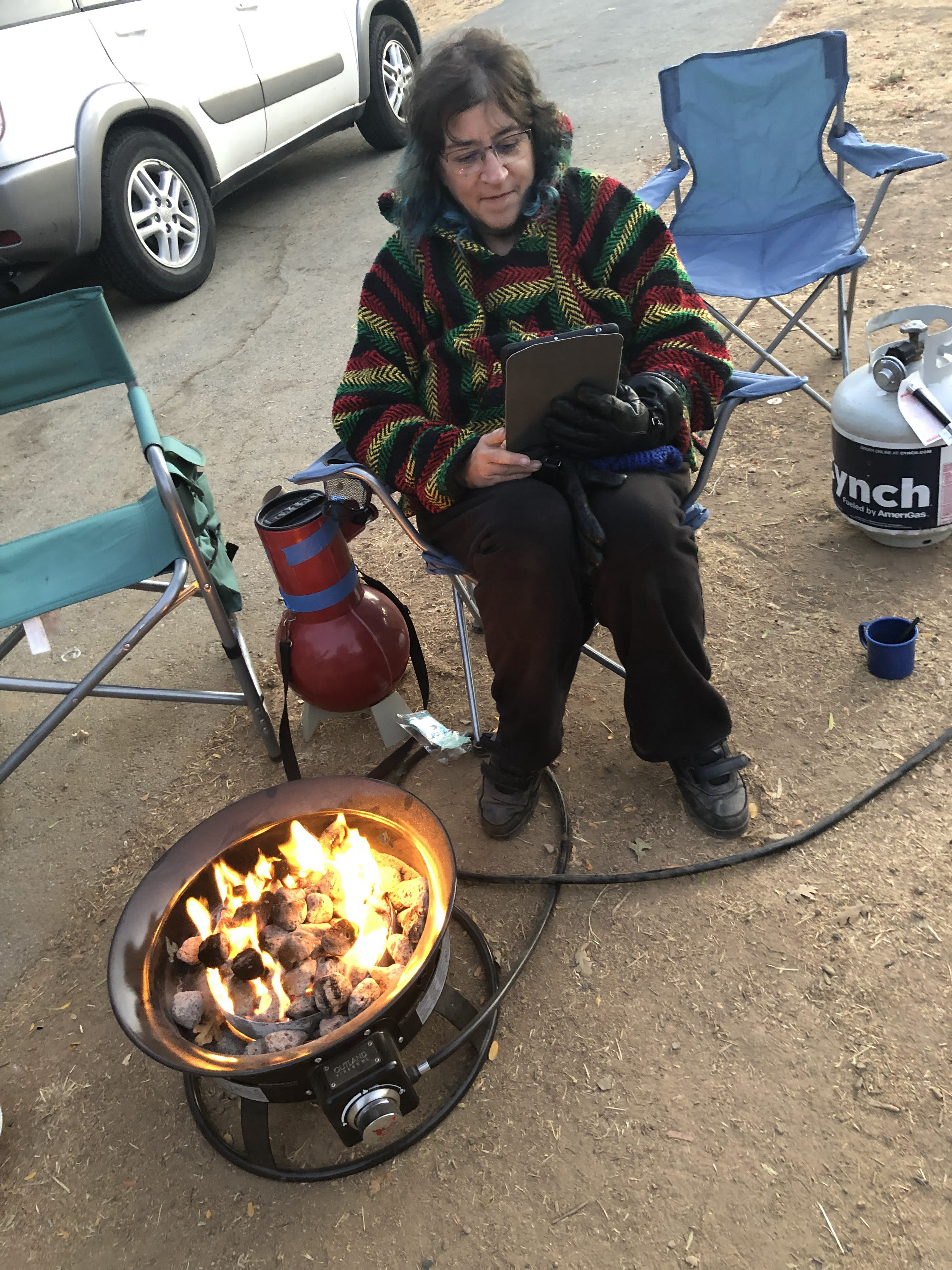 And Away We Go!
November, 2021

So here it is, 2021, and this old website finally has a new look! It's been a few months in coming and I did a lot of work behind the scenes. It isn't exactly how I'd like it, but it is a lot more modern than the old one. This site was born as my way of experimentning with the craft of making a website. I learned a lot of tools and techniques, always trying said techniques right here on this website. I've had people want my domain name - it has a strange story how it came to be, spawned from my old desktop publishing business I tried to run with back in the early 90's. It was called Shooting Star as a working name and I wanted that for my domain, but it was taken. I figured a shooting star is a meteor; if it lands, it's a meteorite - a rock from space - a space rock. Hence the domain name...