Augustus is Awake
Posted March 11, 2017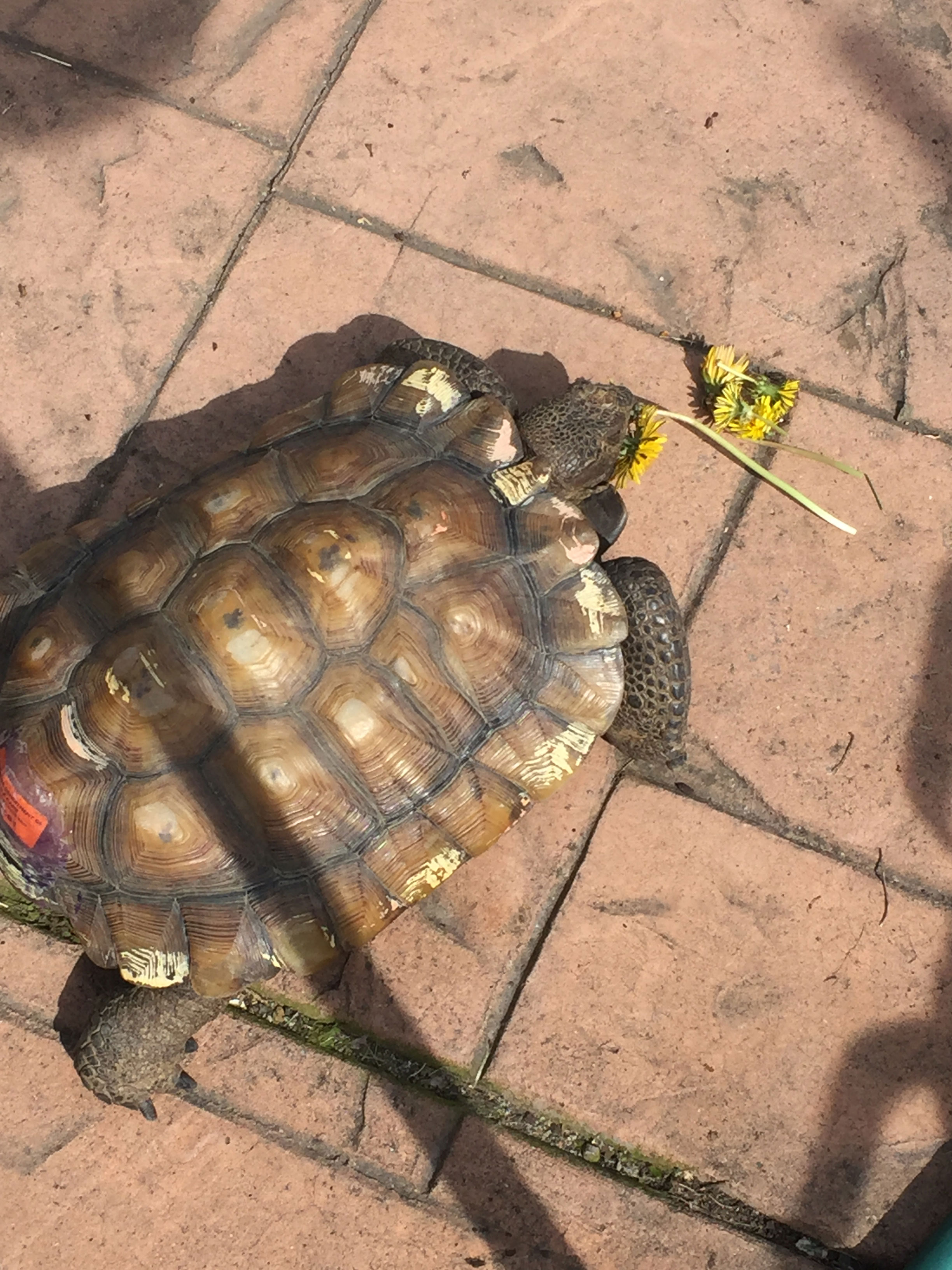 Yesterday, I put Augustus back out into his "winter hut" and opened the door. He remained asleep. Today, I opened his door and he had his eyes open, and a little while later, he was in front of his hut. We offered him dandelions which he accepted.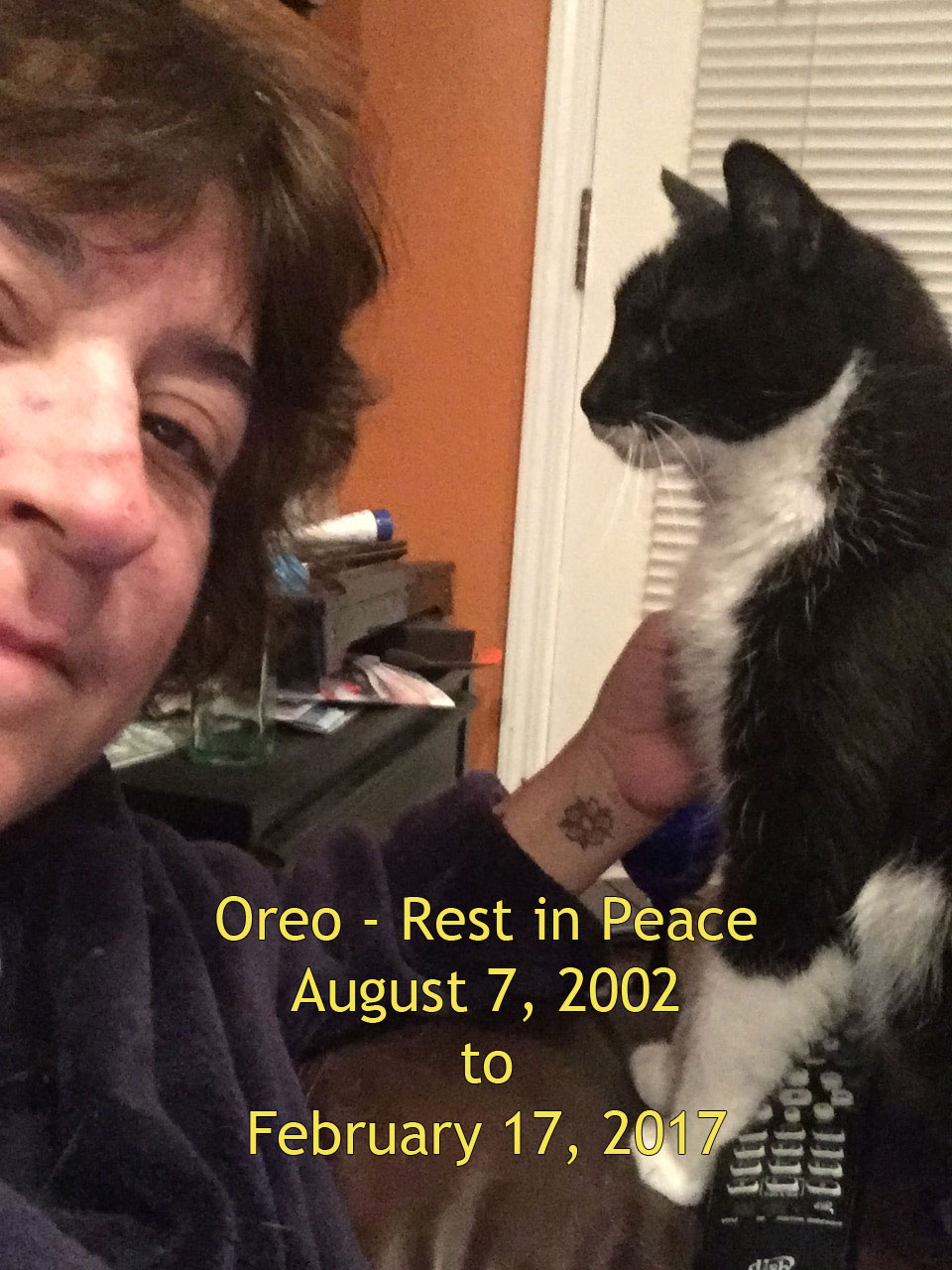 I posted this photo back on December 5t - the very last photo I posted here. I am sad to say that Oreo passed away (of this writing) 2 days ago. February 17th. I came home from work for lunch and found him on the floor in the family room...gone.